Weighing only 30 kg, this machine is great for different occasions.
The popcorn maker machine comes with everything you need.
Let your friends enjoy tasty popcorn from anywhere & at any time.
Unlike traditional popcorn machines, this one features a ultra-large kettle that ensures enough popcorn is made for you and your loved ones to enjoy while watching movies, chatting or playing games.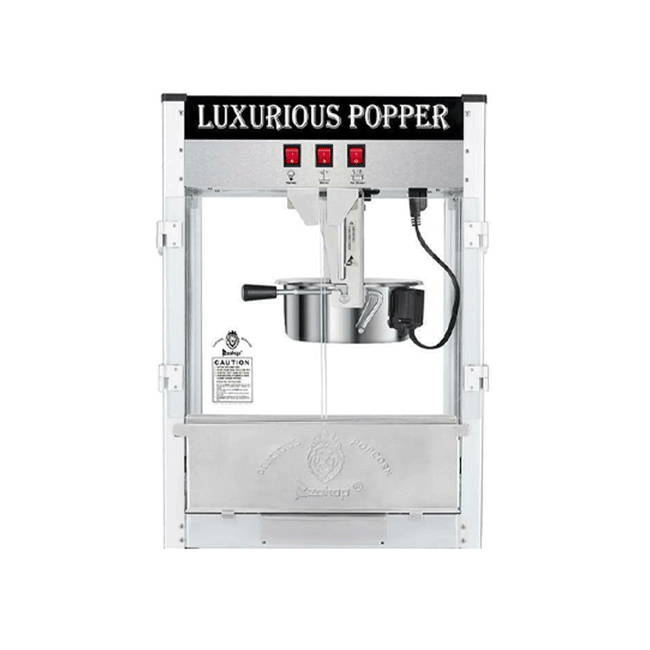 The built-in insulated deck and heating lamp keeps your popcorn nice and warm at all times. This way, even if you ended up making too much popcorn, it will still ensure that it stays fresh.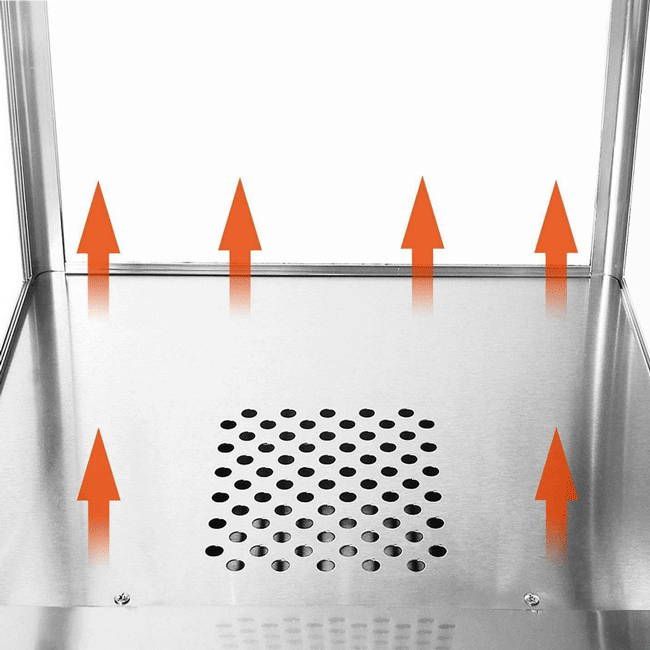 Whether you used to popcorn machine at home or in a professional setting, it is extremely easy to move around and the cabinet can be detached from the cart for easy storage and placement.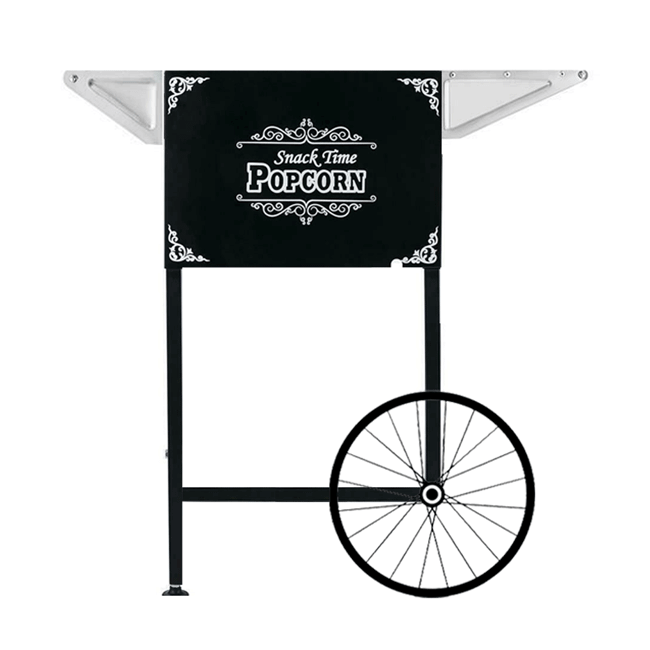 FREQUENTLY ASKED QUESTIONS
What is the popcorn machine made out of?
A: Aluminum, Stainless Steel.
Does this require any assembly?
A: Yes, minor assembly is required.
Are the windows made of tempered glass?
A: Yes, the sides and door are made of thickened tampered glass.
Does it come with any warranty?
A: This product is back by a 30-day money back guarantee and a 1 year manufacture warranty. In addition, you may also purchase our extended warranty for greater coverage.