This height adjustable office desk is good for home and office use.
The electric motor automatically levels the table to any height.
Gift this adjustable sitting table with friends working from home.
This standing desk features a large extended keyboard tray that can hold your keyboard, mouse, notepads and much more. The surface is water-proof and non-slip, making it extremely comfortable to rest your arms on.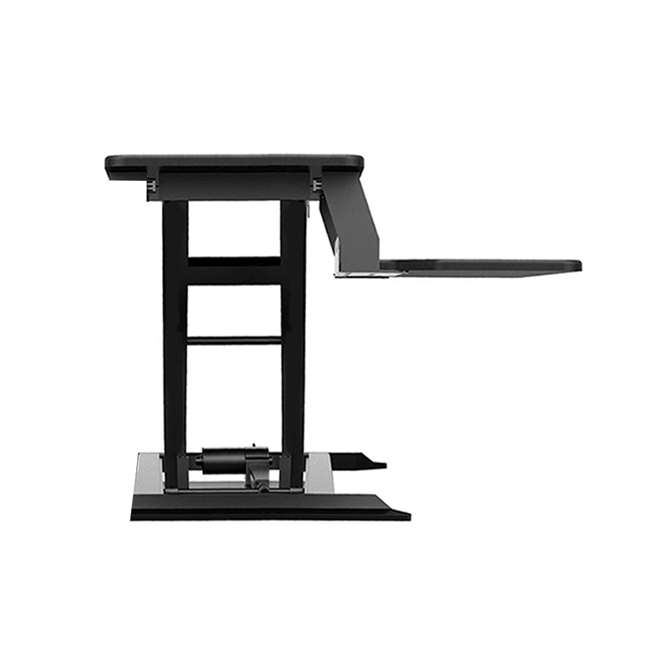 The standup desk is capable of supporting multiple monitors and has a special insert where you can rest your tablet or smartphone and charge them while you work. This way, you have all your gadgets within arms reach.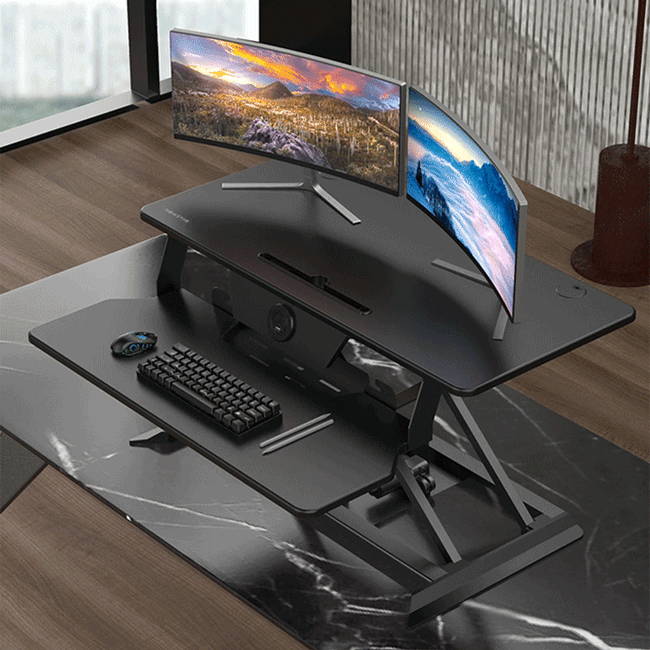 Enjoy an effortless switch between standing and sitting with the press of the handle. The up and down control is extremely easy to use and adjusts to your desired height in seconds, making it a breeze to tradition between sitting and standing.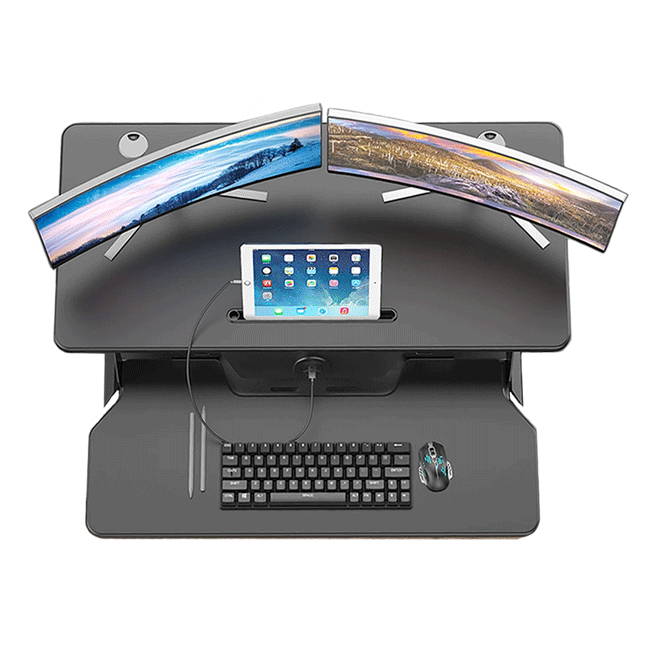 FREQUENTLY ASKED QUESTIONS
What is the total height when it's laid flat?
How many monitors will it holds?
Are there holes for cables to go through?
A: Yes, holes are included.
Does it come with any warranty?
SAKSBY offers a 30-day money back guarantee on all products sold on SAKSBY.com. Plus, it also comes with a one-year manufacture warranty.