This air fryer oven requires only a few minutes to cook a full meal.
Share the luxury of frying without the oily surfaces with friends.
Enjoy a completely oil-free experience with this electric air fryer.
This fryer features seven different preset modes that allow you to bake, grill or roast your favorite dishes in a timely manner. From crispy French fries to grilled steak, your cooking options are endless.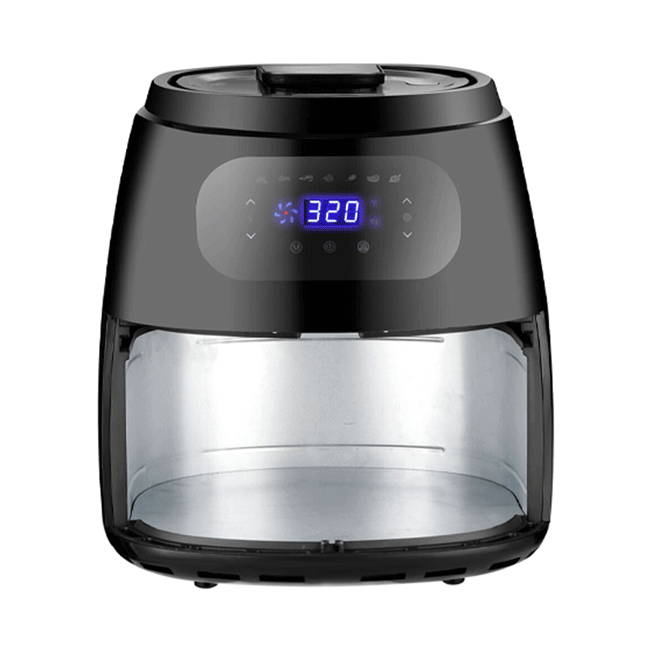 The simple to use large LCD screen not only displays the current temperature, but it also allows you to manually adjust the cooking duration and temperature, making it super intuitive to operate.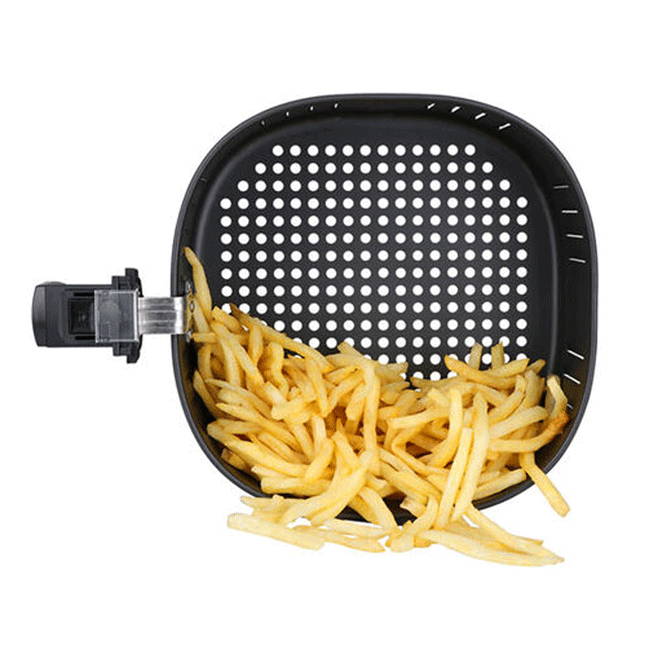 Unlike traditional air fryer, this air cooker features an extremely large basket that can fit an entire chicken no problem. The basket's square-shaped design provides more usable space and allows hot air to circulate more evenly.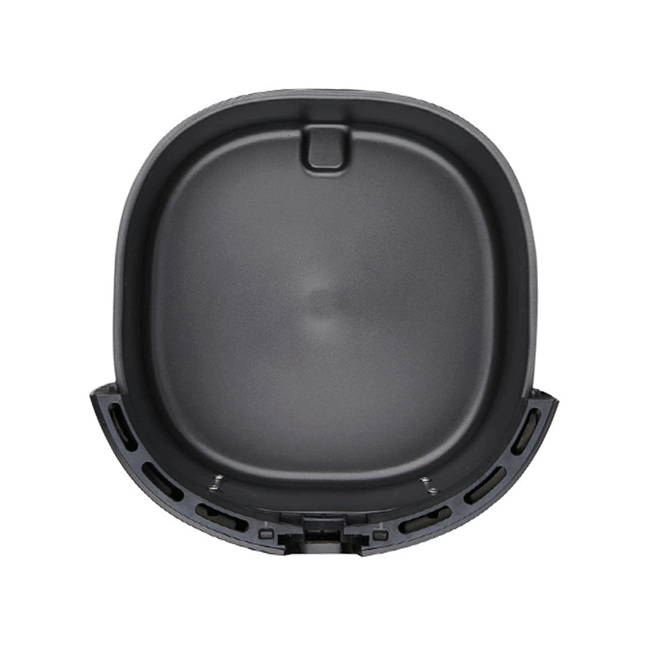 FREQUENTLY ASKED QUESTIONS
Is the fryer made of food grade materials?
A: Yes, it is made of 100% BPA free and food graded material.
What is the basket's overall size?
Could this fryer be used as a dehydrator?
A: No, this is not a dehydrator and does not have the feature of dehydration.
Does it come with any warranty?
A: SAKSBY offers a 30-day money back guarantee on all products sold on SAKSBY.com. In addition, you may also purchase our extended warranty.