This adjustable weight set is suitable for home and gym use.
Workout with different sets of weights at anytime with one unit.
Gift this to friends and help them stay fit anywhere at home.
This dumbbell weight set is equipped with secure locks that allow you to mix and match the weighted plates depending on your needs. This makes it a breeze to achieve the ambitious fitness goals of yours without leaving the house.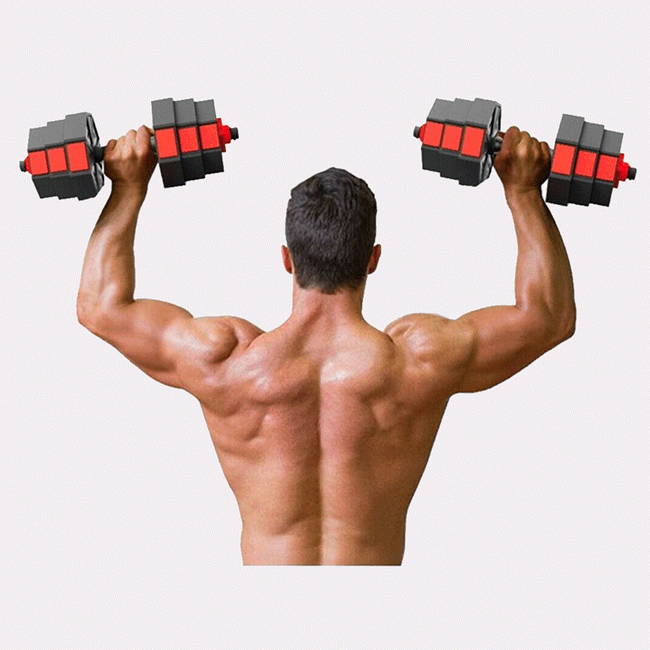 The ultra-soft non-slip rubber padding on the connecting bar effectively disperses the pressure on the neck, making it easier to put on additional weights when you are ready to take your workout to the next level.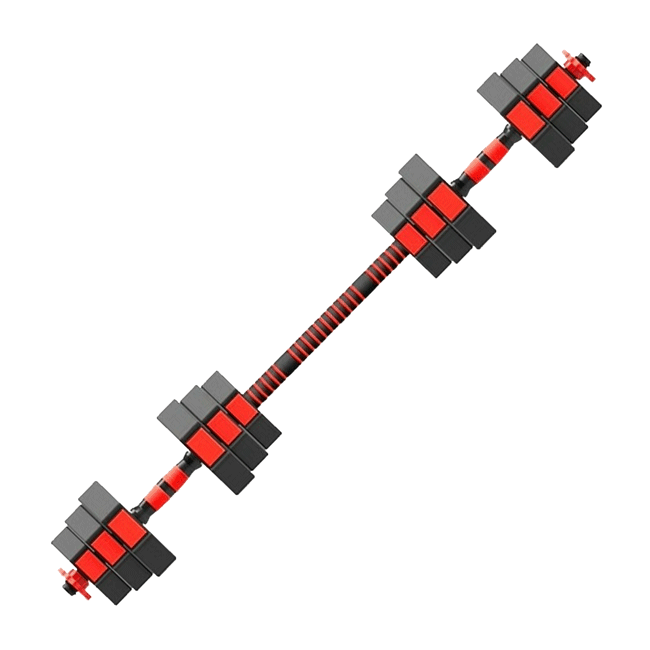 Lift with your arms or legs, this multi-functional workout set does it all and, within seconds, you can transform the dumbbells into a fully functional barbell that will help you train your gluts, abs and much more.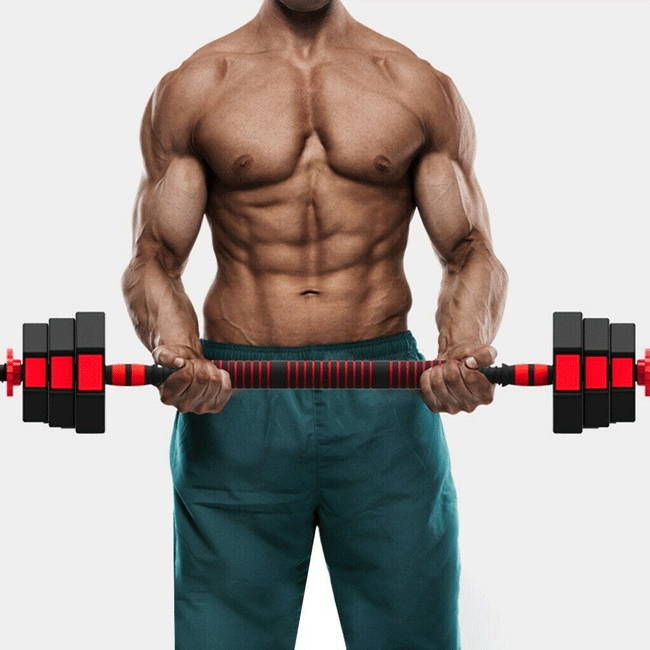 FREQUENTLY ASKED QUESTIONS
How many weights can I put on each dumbbell?
A: Depending on the purchased option, you can have up to 66 lbs of total weight on both dumbbells.
Does this require any assembly?
A: Yes, minor assembly is required.
How much does the bar weigh without weights?
Does it come with any warranty?
A: SAKSBY offers a 30-day money back guarantee on all products sold on SAKSBY.com. In addition, you may purchase our extended warranty.