The reflex punching bag can be used anywhere at home or the office.
This speed boxing kit is extremely easy to assemble and setup.
Gift this to someone who is looking to do a full body workout at home.
The boxing reflex bag features a
360-degree rotating bar that simulates live-action and significantly improves the speed of which you could react to punches from your opponents during a live match.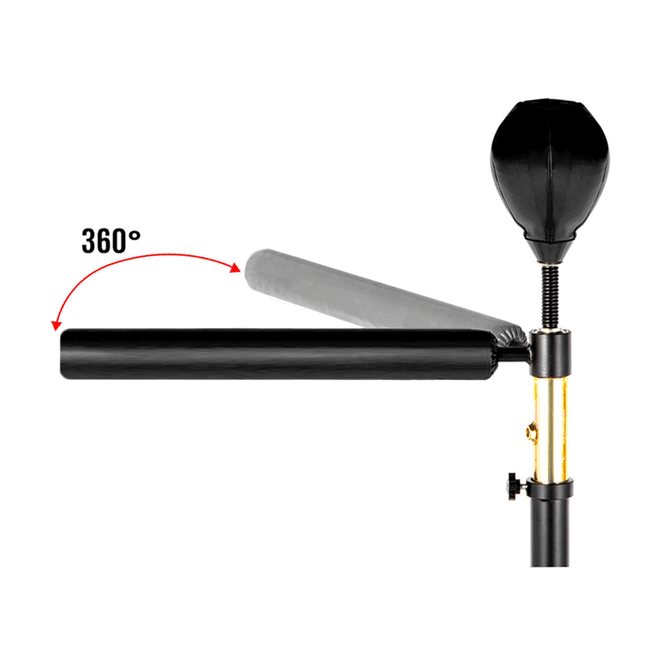 Filled with 80.0 kg of sand or water, this speed punching bag is stable and the leak-proof base is anchored securely to the floor, making sure that it can withstand every punch that your throw at it.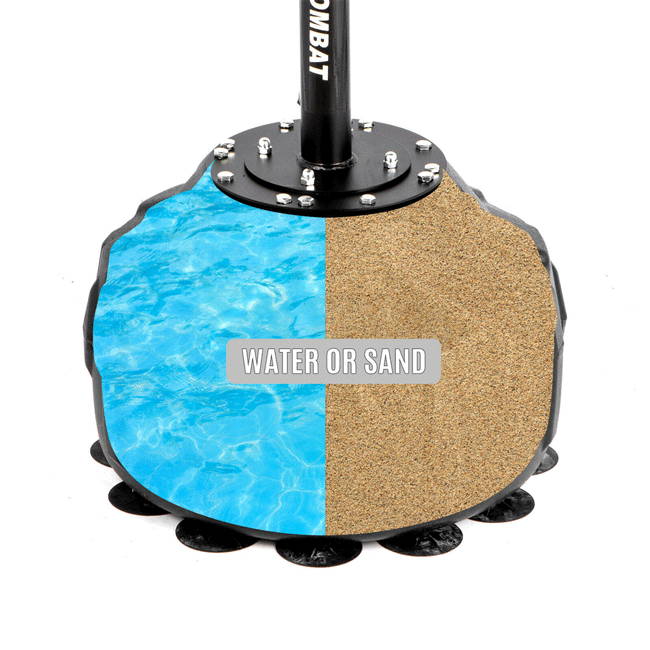 With its versatile design, the reflex training speed ball is perfect for use anywhere at home or in the office. The height is fully adjustable making it suitable for both children and adults to train their punches and kick on.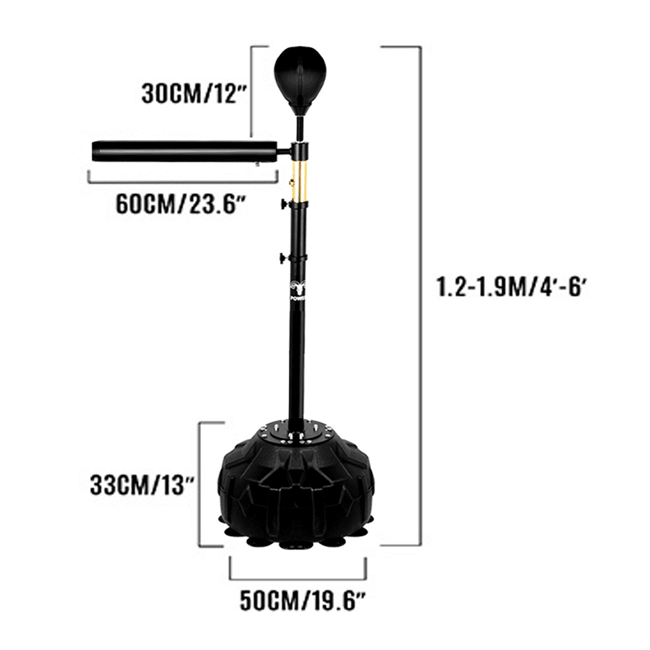 FREQUENTLY ASKED QUESTIONS
What kind of flooring is suitable with the reflex bag?
A: Flat Floors, Wooden Floors, Ceramic Tiles, Concrete Floors, Carpets.
Does this require any assembly?
A: Yes, minor assembly is required.
Can the height of this reflex speed bag be adjusted?
A: Yes, it is adjustable up to 6 feet.
Does it come with any warranty?
A: This product is back by a 30-day money back guarantee and a 1 year manufacture warranty. In addition, you may also purchase our extended warranty for greater coverage.