Workout different muscle groups at the luxury of your own home.
The bike tracks your heart rate, time, speed, distance and calorie.
Gift this bike to a friend and enjoy a smooth workout together.
Unlike other elliptical machines, this one is equipped with full-motion arm and leg exercisers, making it easy to workout both your arms and legs at the same time. Plus, the wide pedals prevent feet slip and give more support while pedaling.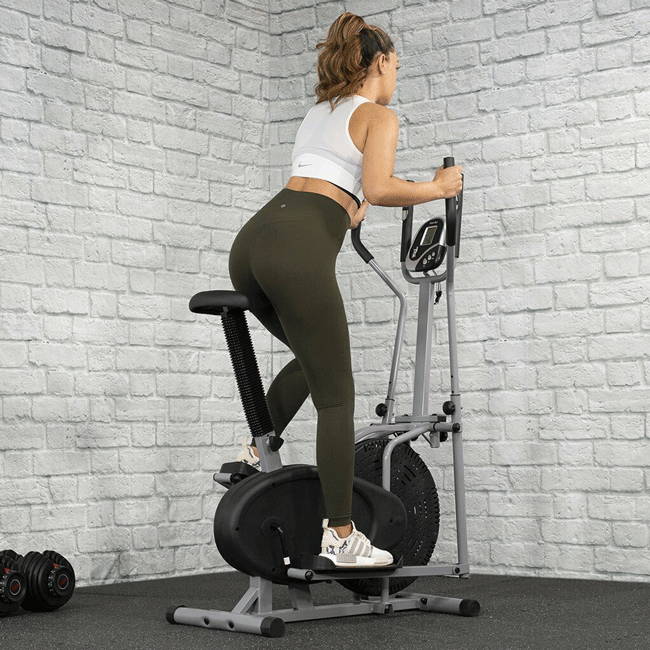 Turn this 2-in-1 elliptical machine into a cycling bike and enjoy exercising while you are seating. The premium leather seat is comfortable to ride on and if fully adjustable, making it suitable for individuals of different sizes.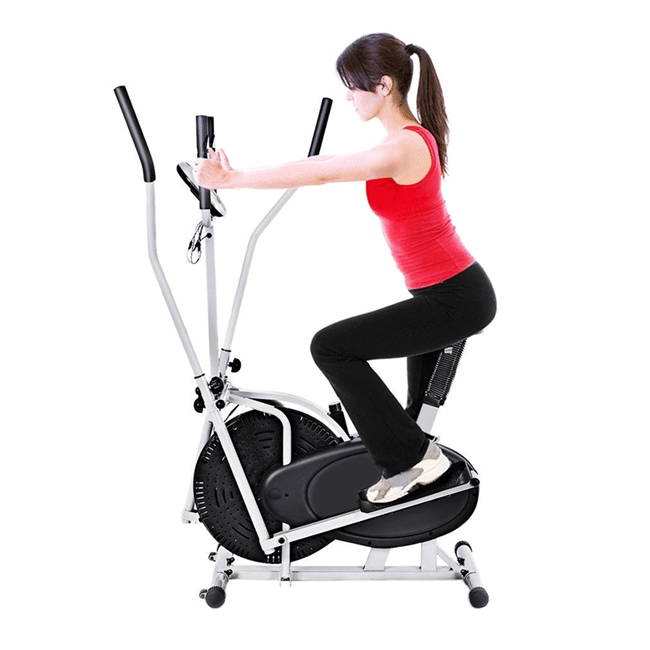 This elliptical fan bike is made with high-grade steel that is durable and can accommodate users of up to 220 lbs. This way, you will be able to go full speed without needing to worry about the elliptical machine breaking down.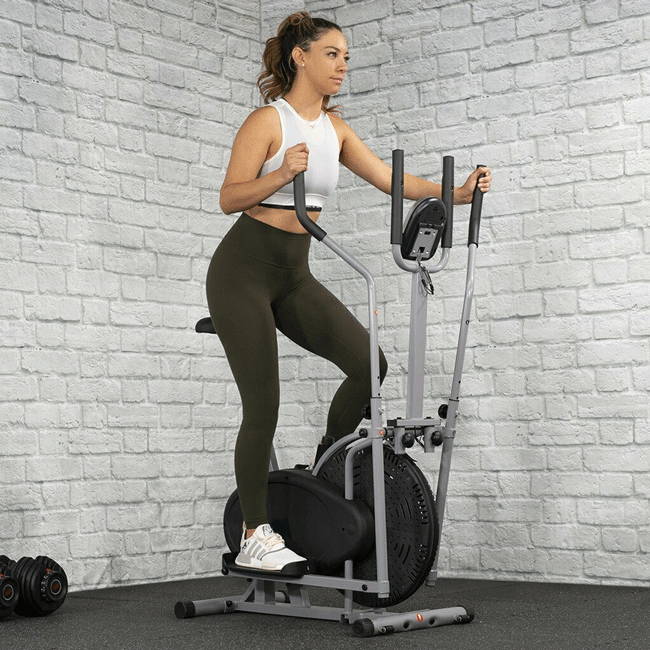 FREQUENTLY ASKED QUESTIONS
Is this elliptical bicycle chain or belt driven?
A: The bike is chain driven.
Does this require any assembly?
A: Yes, minor assembly is required.
Are the handlebar and seat fully adjustable?
A: Yes, both are fully adjustable
Does it come with any warranty?
A: This product is eligible for a 30-day money back guarantee. In addition, you may purchase our extended warranty for additional protection.