Unlike traditional punching bags, this freestanding punch bag does not need to be hung and can be placed anywhere at home.
Share the fun of kicking and punching with someone you know who could benefit from stress relieve or anger management.
Whether you are a kicker or a puncher, this heavy bag is perfect to experiencing a full-body workout without going to the gym.
Standing 69 inches above the ground, this heavy punching bag is suitable for all ages and height and is prefect relieving stress. This way, everyone can throw a few punches and improve their physical strength.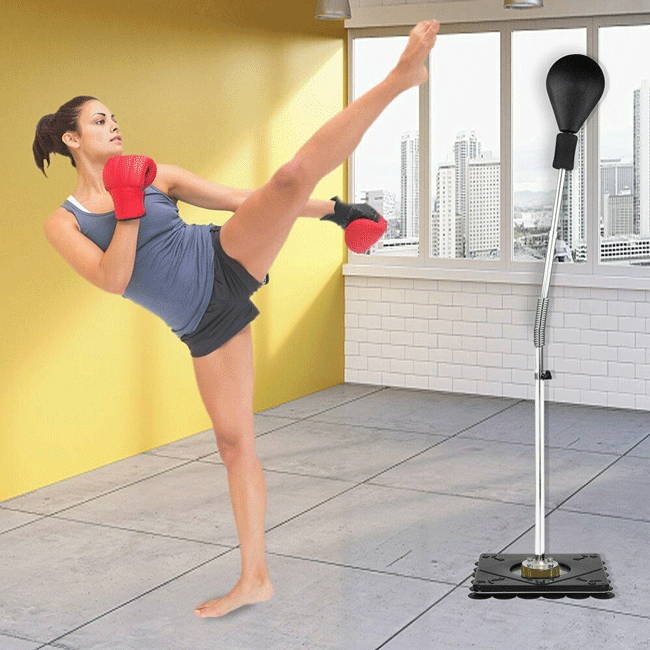 Designed for optimal and safe use, this freestanding boxing ball features a durable spring that ensures an instant return back to its original position after each knock. The chrome springs mimics the actions of actual opponents for training and agility.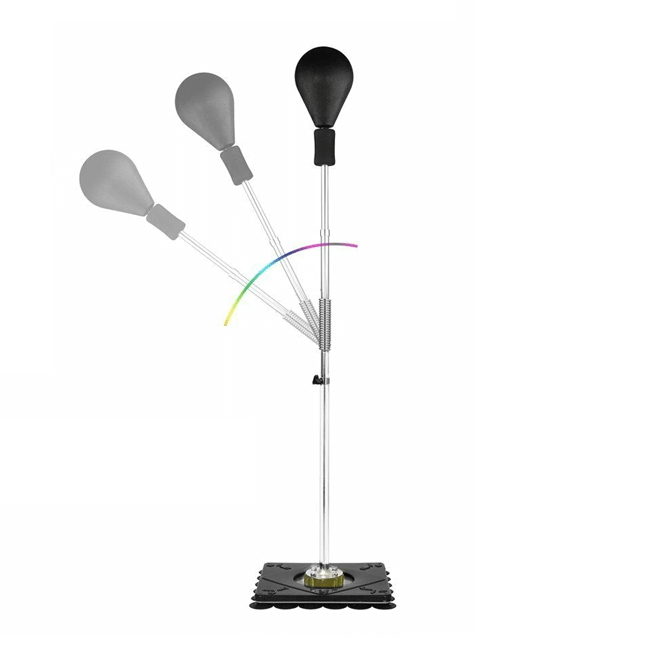 The height of this boxing punch bag can be adjusted to suit the puncher's needs, making it suitable for both kids and adults of all ages. This way, anyone can improve their hand and eye coordination anytime and anywhere.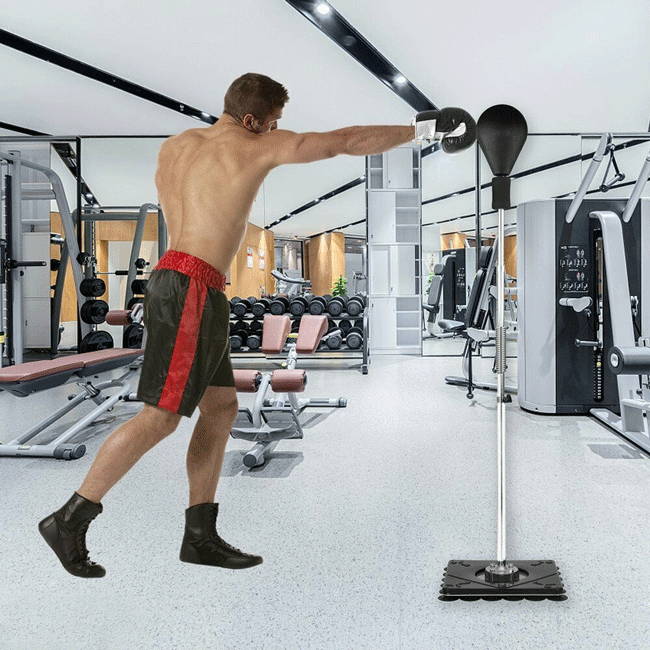 Bought this for the office so we all could release our daily frustrations rather than belittle other coworkers.

Brittany L.
Best thing I've purchased for my child! Let's him easily get out frustrations as well as teaching him to focus.
Kim H.
I'm very happy with this purchase, I bought this so I can train and workout at home. I'm surprised how great it works.
Lavanya K.

FREQUENTLY ASKED QUESTIONS
Does it require any filling of sand or water?
A: No, it uses suction cups.
What is the height range?
Is this good for carpet or hardwood floors?
A: The suction cups are designed for hard surfaces only.
Does it come with any of warranty?
A: SAKSBY offers a 30-day money back guarantee on all products sold on SAKSBY.com.