Use this hooded hair dryer anywhere at home or in the salon.
The intuitive controls makes operating this hair dryer a breeze.
Gift this to friends and help improve their hair quality at home.
The hood of the hair dryer ring can be rotated and positioned to control the amount of heat that is required on different areas of the head. Better yet, this feature makes working on different heads much easier and problem-free.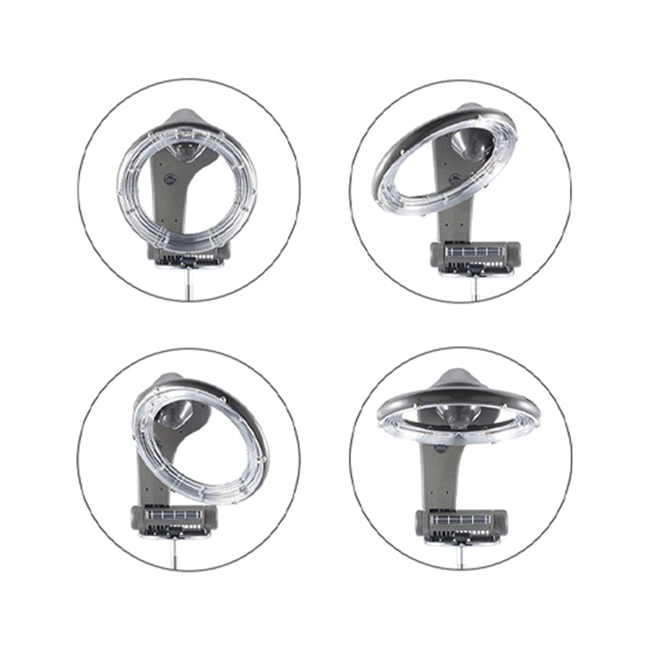 Equipped with a wide range of different settings, the hooded hair dryer is capable of meeting all your styling needs such as drying, hot oil treatment, coloring, perming and much more. This way, you only need one unit and that's it!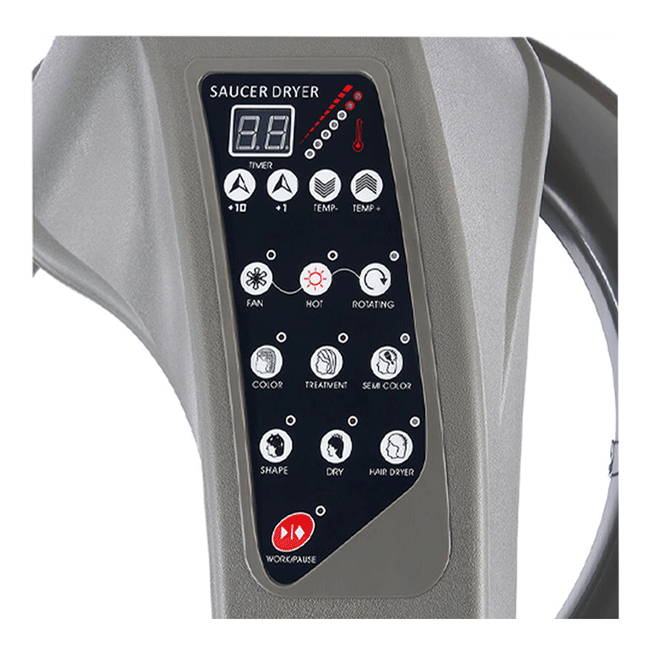 Unlike traditional hooded hair dryers, this salon blower features a fully adjustable stand with wheels that allows you match your chair and do work on clients with different heights. The lockable wheels firmly secures the unit and prevents it from moving.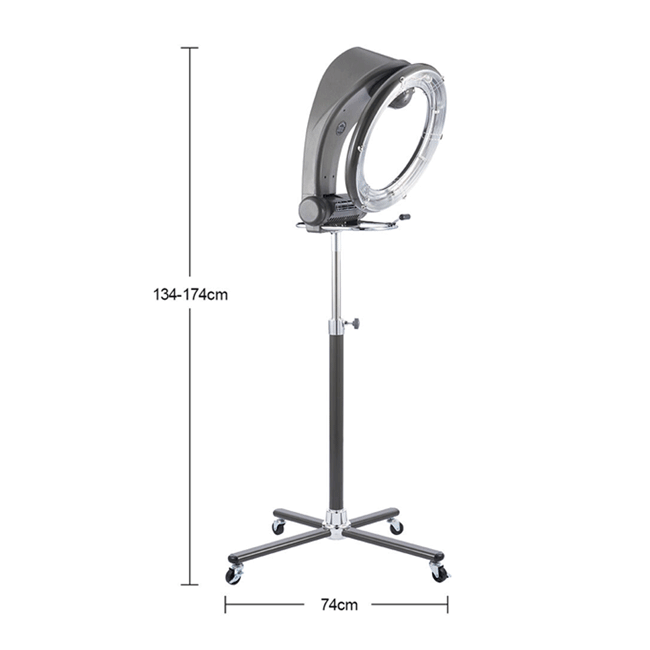 This salon-quality hair dryer, hair treatment machine, and color processor includes a powerful fan with diffused air outlets that ensure complete satisfaction from every angle, making dyeing, drying and perming a breeze.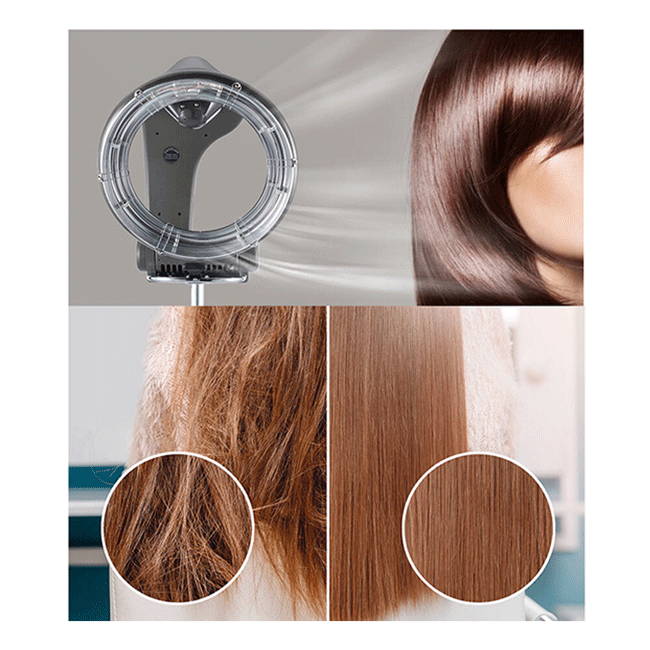 FREQUENTLY ASKED QUESTIONS
What are the different settings on this salon hair dyer?
A: Blow, Heat, Rotate, Drying, Hot Oil Treatment, Coloring and Perming.
Does this require any assembly?
A: Yes, minor assembly is required.
What is this max. adjusted height of the standing dryer?
Does it come with any warranty?
A: This product is back by a 30-day money back guarantee and a 1 year manufacture warranty. In addition, you may also purchase our extended warranty for greater coverage.