Have it setup in seconds and enjoy jumping on water all day long.
Gift this to your friends and let them have fun floating on the water.
Once deflated, this trampoline can be put into storage or your car's trunk.
With an overall capacity of 400 kg or 880 lbs, you can invite your friends and family and have them jump with you while floating on water. This way, you can show off your skills without worrying about getting hurt.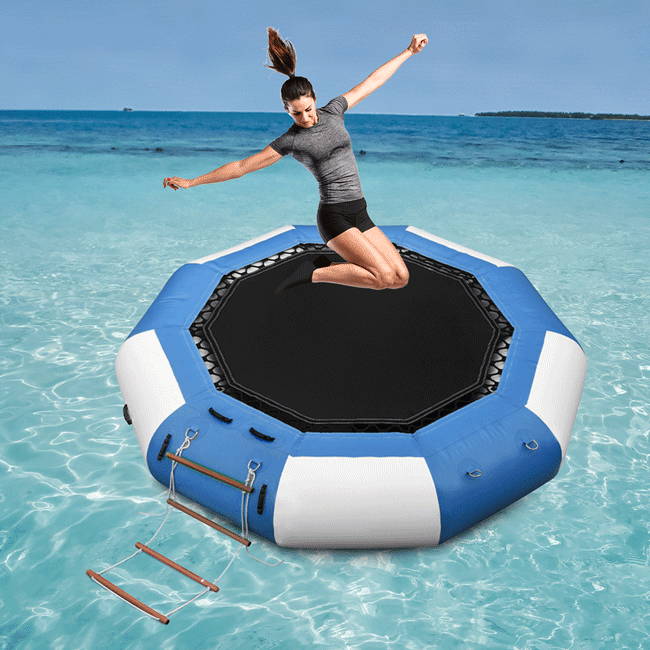 Made with premium PVC material, this floating trampoline is capable of withstanding severe impact and normal wear and tear, helping it last for years to come so you can enjoy using it every summer.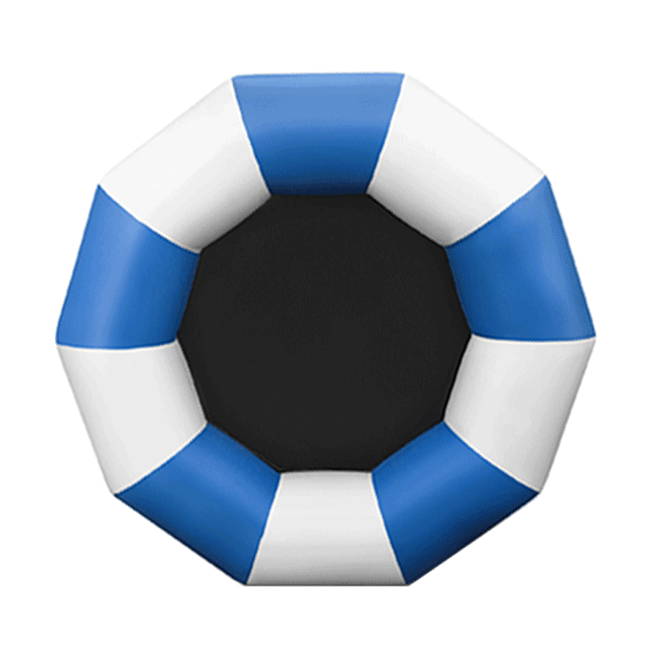 FREQUENTLY ASKED QUESTIONS
Does it come with an air pump to inflate it?
A: No, but you can use a compressor or an electric pump to inflate in.
What is the max weight capacity?
Can it be anchored for additional stability?
A: Yes, it can be anchored to a dock or concrete block.
Does it come with any warranty?
A: SAKSBY offers a 30-day money back guarantee on all products sold on SAKSBY.com. In addition, there is a 2 year manufacture warranty.