This outdoor party tent is collapsible, making it easy to transport.
The party canopy requires no screws or nails to have it fully setup.
Gift this to friends and enjoy hanging out together all day long.
Depending on your needs, the outdoor gazebo tent can be assembled into different forms, allowing you to host different kinds of events and position multiple units together at the same time.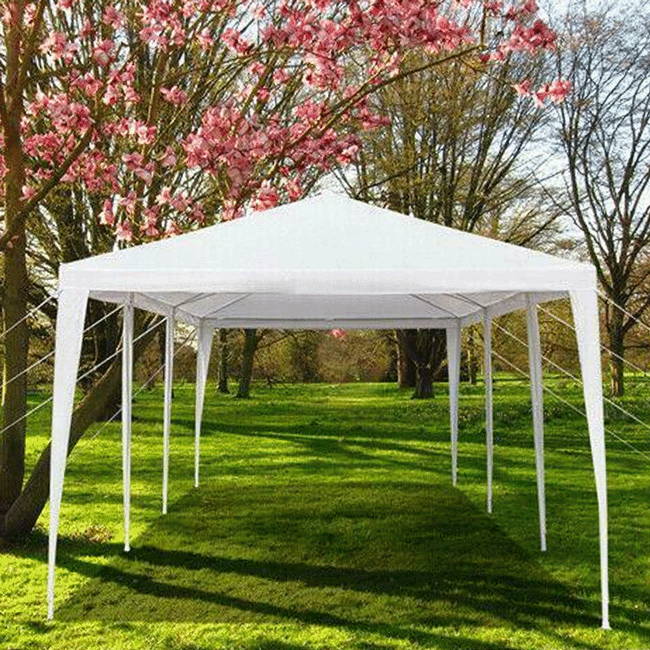 The tent kit comes included with several pegs and ropes that help stabilize the tent and prevent wobbles caused by the wind. This way, you can ensure that your wedding or party will not be disrupted.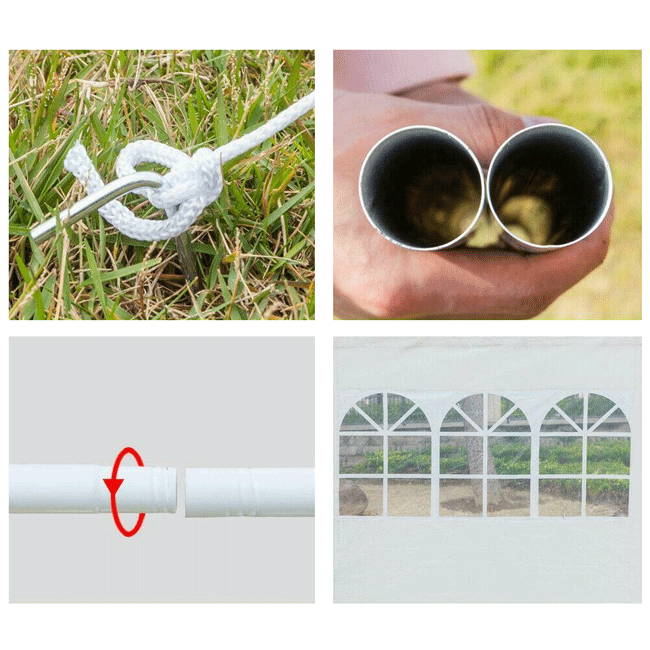 Used this outdoor tent for graduations, outdoor gatherings, weddings, banquets and much more. The white exterior makes it suitable for all occasions and matches perfectly with any surrounding.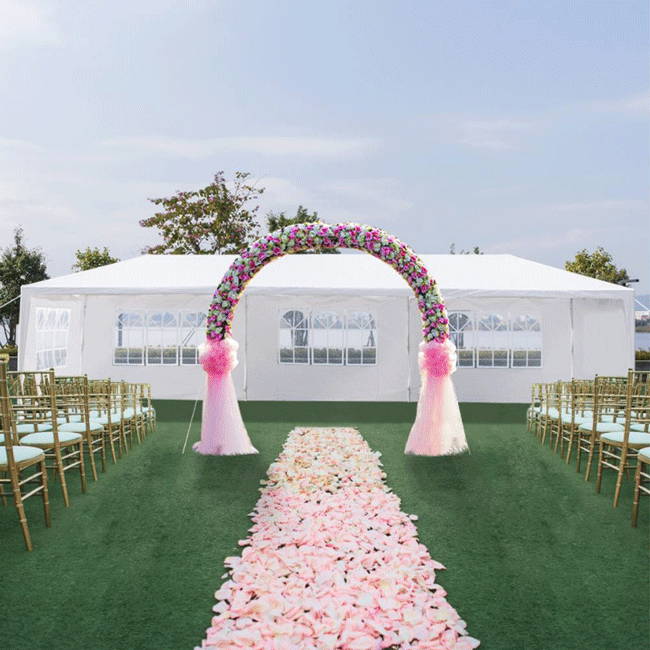 FREQUENTLY ASKED QUESTIONS
How many sidewalls does the canopy have?
A: It comes with either 5 or 8 sidewalls.
Does this require any assembly?
A: Yes, minor assembly is required.
Can this outdoor tent withstand highwinds?
A: No, it is only designed for mild wind.
Does it come with any warranty?
A: This product is eligible for a 30-day money back guarantee. In addition, you may purchase our extended warranty for additional protection.