The compact design allows for easy storage in your garage or office.
Have your electric blower started up in seconds and start removing snow.
Gift this to friends who need help with snow removal during the winter.
This power shovel has a 12" width and a powerful 7.5 Amp motor that is capable of throwing the snow up to 20 feet. This way you won't need to worry about having to lift the snow and injure your back or arm muscles.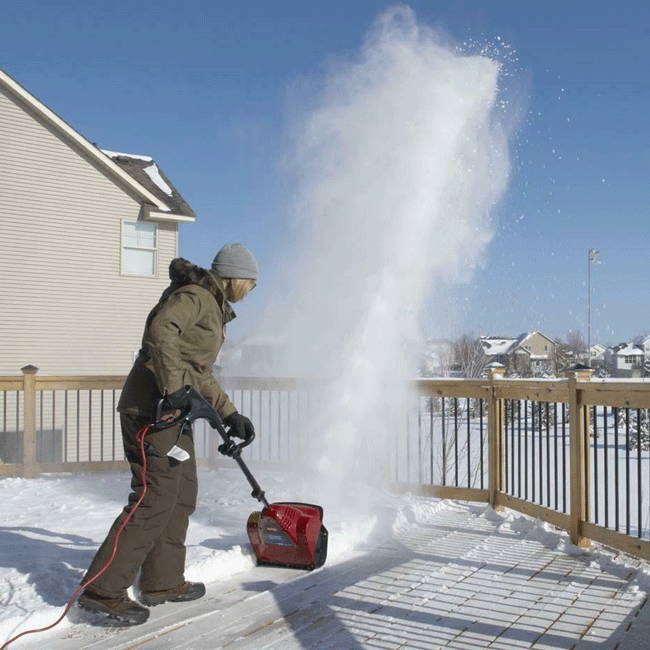 The handle of this electric blower is specially designed for maximum comfort and features a cord lock that prevents the power cable from becoming loose and detaching from the small snow blower machine.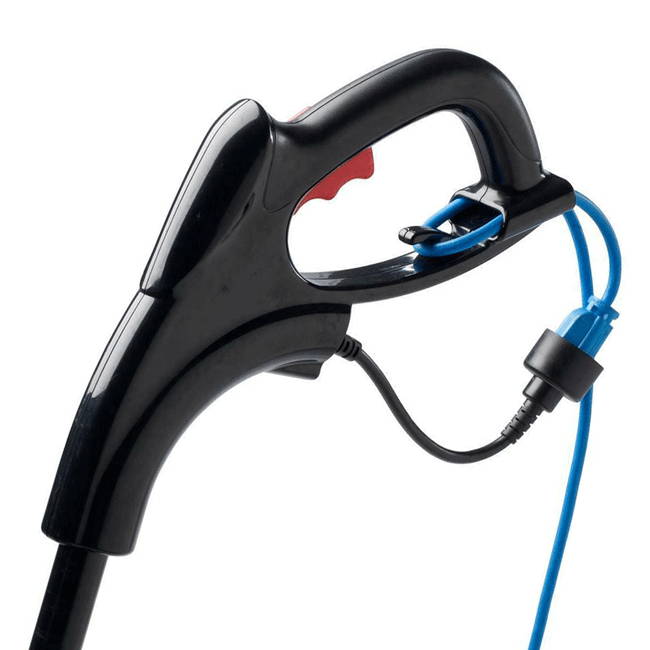 With no gas or oil to burn through, no spark plugs to change, this electric snow blower is extremely safe to use and require little to no maintenance at all, allowing you to focus on removing snow rather than on repairs.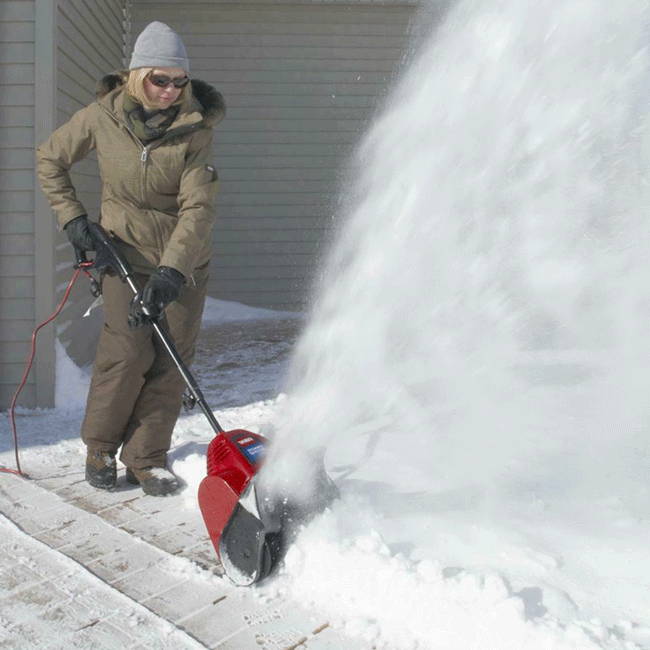 FREQUENTLY ASKED QUESTIONS
Can the distance at which the snow is thrown be adjusted?
Does this require any assembly?
A: Yes, minor assembly is required.
Is the power cord included with the electric power shovel?
Does it come with any warranty?
A: This product is back by a 30-day money back guarantee and a 1 year manufacture warranty. In addition, you may also purchase our extended warranty for greater coverage.