The portable design makes it suitable for use in many occasions.
The holder requires little assembly and is super easy to operate.
Gift this mount to friends and help them swap out their vehicle's engine.
Aside from the stand's detachable frame, the mount can also be rotated to allow for various viewing and operating angles. Simply turn the handle, and lock it in place when you want to fix the position of the engine.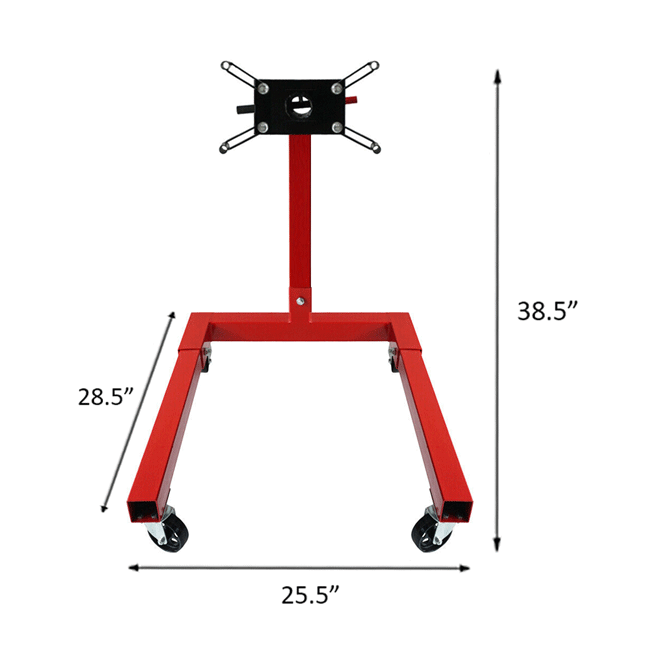 The engine mount is constructed with carbon steel and features a coated exterior that prevents rust and corrosion from occurring overtime. The stand is capable of supporting up to 1250lbs, allowing you to work on different size of engines safely.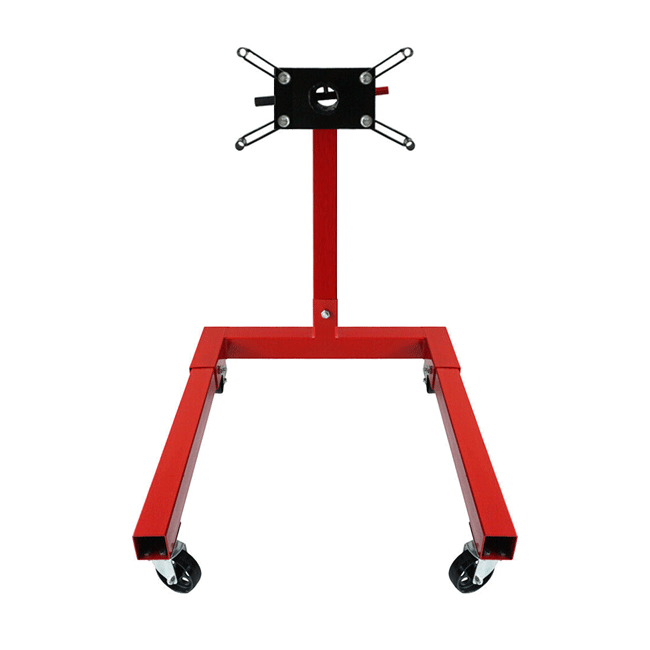 FREQUENTLY ASKED QUESTIONS
Could the height of this engine stand be adjusted?
A: No, the stand is not height adjustable.
Does this require any assembly?
A: Yes, minor assembly is required.
What is the engine stand's max weight capacity?
Does it come with any warranty?
A: This product is back by a 30-day money back guarantee and a 1 year manufacture warranty. In addition, you may also purchase our extended warranty for greater coverage.