Add this luxurious-looking gazebo to your home patio or lawn.
The outdoor meshed tent comes with everything you need for assembly.
Gift this stylish gazebo to friends and enjoy each others company.
This outdoor gazebo party tent features a large removable mesh curtain that surrounds the tent, allowing fresh air to circulate inside while offering you and your loved ones a 360 degree surround view of the trees and outdoor scenery.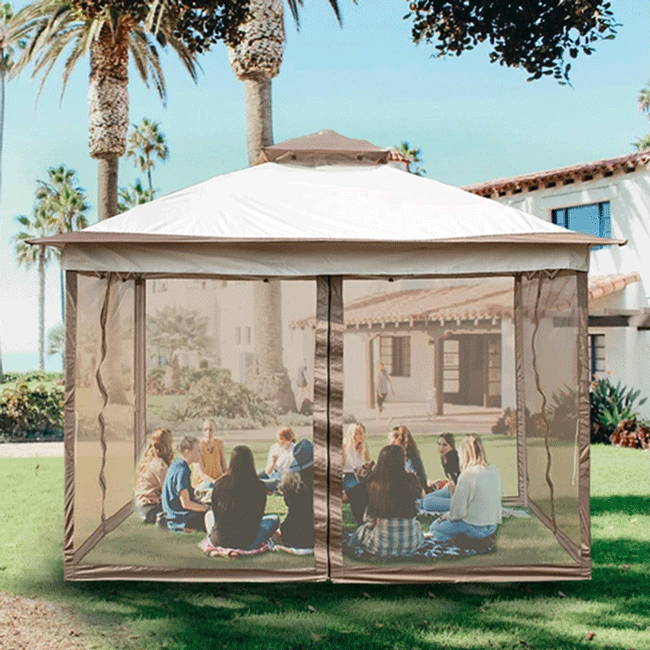 The side curtains can be rolled up or removed to provide additional spacing, which is needed for larger family or friend gatherings. It also allows more sunlight to enter the tent while protecting you from the rain.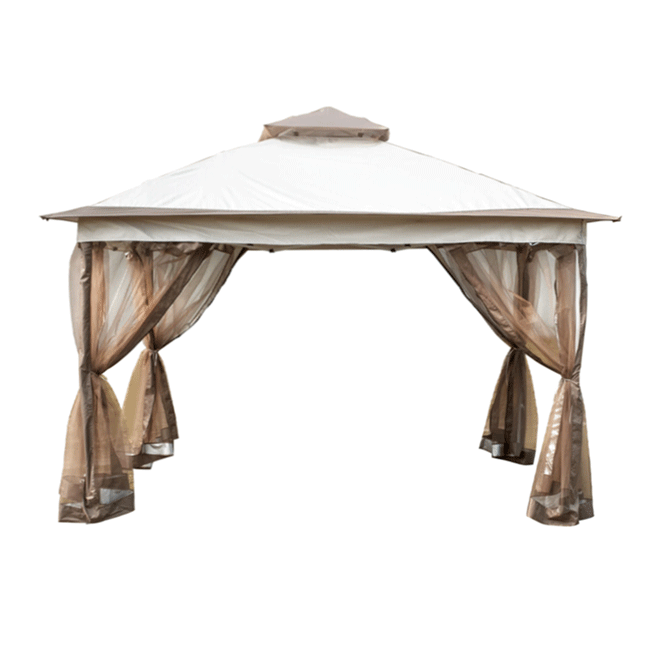 FREQUENTLY ASKED QUESTIONS
Could this gazebo tent be bolted to the ground?
A: Yes, it comes with pre-drilled holes that allow you to secure it to the ground.
Does this require any assembly?
A: The frame is made of steel.
Are there drain holes to prevent water build up?
A: Yes, the canopy is waterproof and comes with drain holes to prevent water accumulation.
Does it come with any warranty?
A: SAKSBY offers a 30-day money back guarantee on all products sold on SAKSBY.com. In addition, you may purchase our extended warranty.