The compact design makes it suitable for use anywhere indoors.
The fireplace comes with everything you need to start heating.
Gift this small electric log fireplace and share the warmth all year round.
Unlike traditional indoor fireplaces, ours is modern-looking in design and features 2 unique sets of legs that gives it additional height when placed on the ground, making it look more realistic and grand.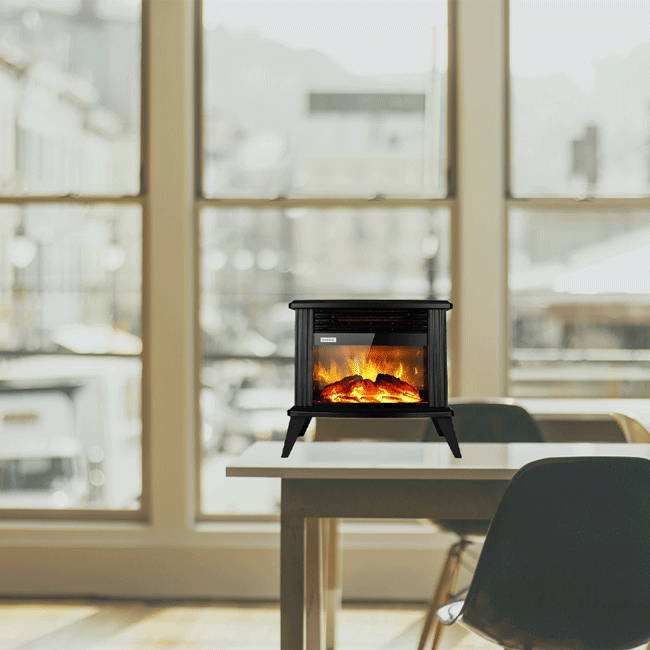 The fireplace space heater is equipped with a simple control panel that allows you to tailor the output of the heater to your preference. This way, you could reduce on energy consumption while staying warm.
The flames in this standing fireplace is engineered to simulate real flames, but without the smoke and ashes that real fireplaces produce. The fireplace uses infrared technology, making it safe and easy to maintain.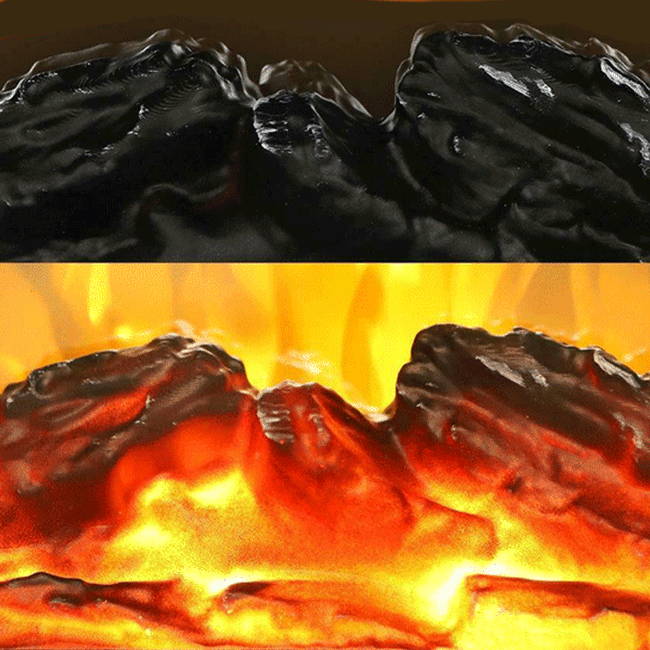 FREQUENTLY ASKED QUESTIONS
Would this fireplace auto-shutoff when it's too hot?
A: Yes, it features auto-shutoff and overheat protection.
Does this require any assembly?
A: Yes, minor assembly is required.
What is the area coverage of this indoor fireplace?
A: Up to 150 square feet.
Does it come with any warranty?
A: This product is back by a 30-day money back guarantee and a 1 year manufacture warranty. In addition, you may also purchase our extended warranty for greater coverage.