Place this hand-painted Christmas tree at home or the office.
This tabletop Christmas tree comes assembled out of the box.
Gift this to your friends and share the spirit of Christmas with them.
Adorned with 66 Christmas lights, the small tabletop Christmas tree shine brightly all throughout the day. It provides your home or office with just enough brightness to bring out the Christmas cheer from everyone around.
Despite its compact design, the pre-lit tabletop Christmas tree catches people's eye once they walk into your home. Not only that, but the high-gloss exterior of the artificial tabletop Christmas tree makes glow.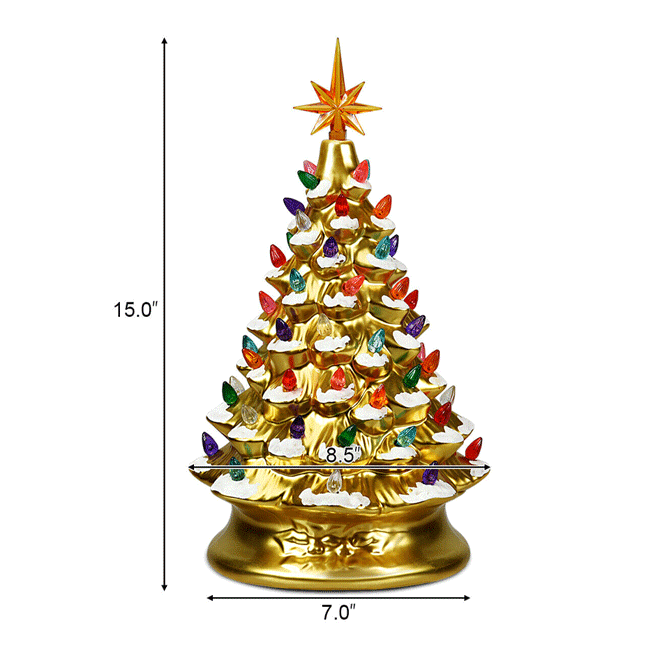 FREQUENTLY ASKED QUESTIONS
Are the lights on the tree glued in or removeable?
A: Yes, the shelves can be removed.
Does this require any assembly?
A: No, it comes assembled.
What kind of batteries are used to power this tree?
A: Yes, the temperature is adjustable.
Does it come with any warranty?
A: This product is back by a 30-day money back guarantee and a 1 year manufacture warranty. In addition, you may also purchase our extended warranty for greater coverage.