The elegant design makes it suitable for both home & outdoor use.
This 15 feet portable aluminum outdoor gazebo is easy to assemble.
Gift this to someone you know and enjoy relaxing together outside.
The outdoor gazebo features a unique hexagonal shape that not only stands out from traditional gazebos, but it also prevents any wobbling due to extreme weather conditions. This way, you and your loved ones feel will safe at all times.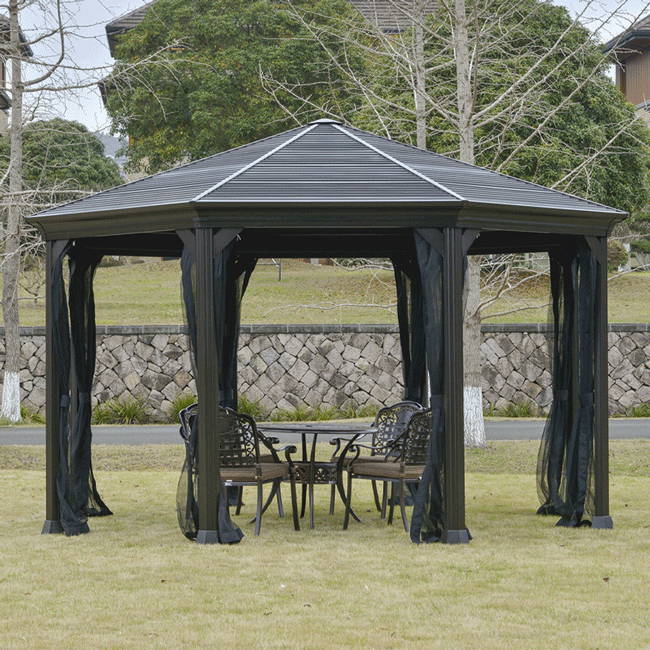 Standing 10 feet above the ground, the pop up gazebo is equipped with side netting that allows fresh air to ventilate throughout the tent and prevents mosquitos and other insects from creeping in.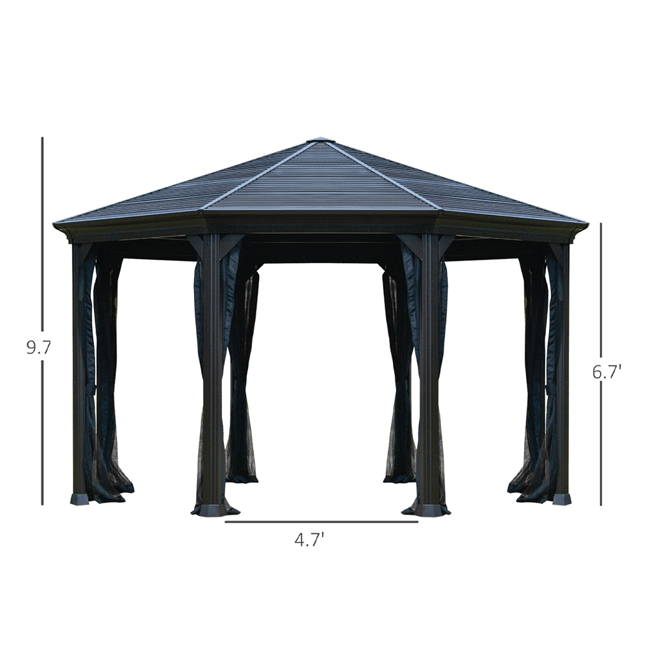 FREQUENTLY ASKED QUESTIONS
What kind of material is the roof made of?
A: The roof is made of steel.
Does this require any assembly?
A: No, it comes assembled.
Could the gazebo's mesh walls be removed?
A: Yes, they are removable.
Does it come with any warranty?
A: This product is back by a 30-day money back guarantee. In addition, you may also purchase our extended warranty for greater coverage.