The umbrella's unique design allows it to be stored anywhere at home.
The ultra-thick polyester material blocks 99% of sun rays.
Gift this to friends and help them redesign their home patio.
This patio double-sided patio umbrella is extremely easy to open and close and can be done without needing assistance from a friend or family member, making it convenient to enjoy by yourself.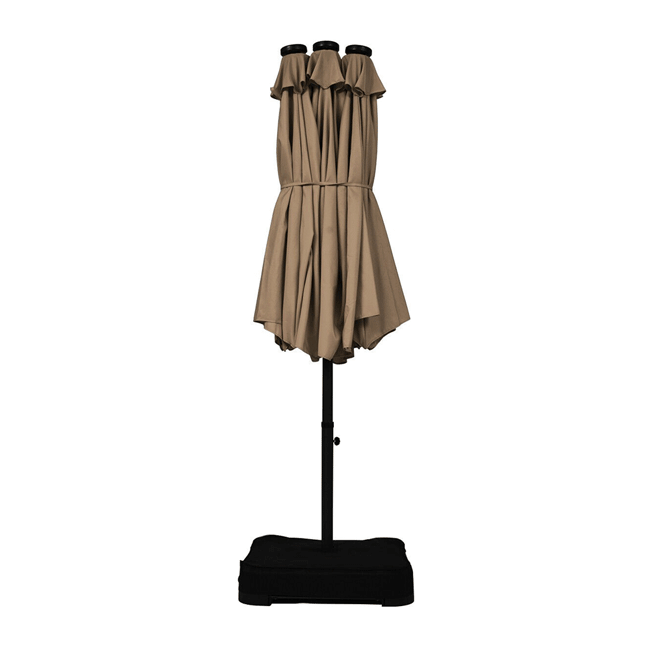 Unlike traditional outdoor umbrellas, this one features a extra large coverage area that allows multiple parties to be protected from the sun's UV rays all at once. This way, everyone can enjoy the outdoors without sunburns.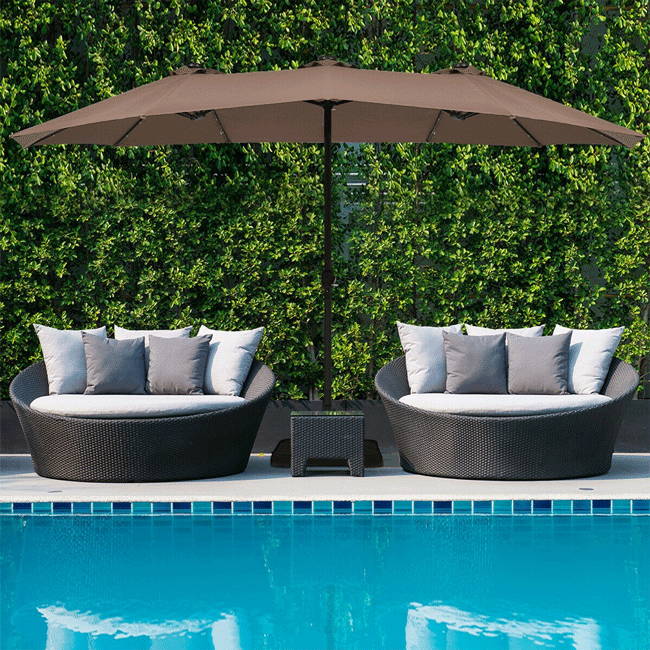 The 36 bright LED lights are built-in to the umbrella and can be used during the day or at night. The lights are 100% solar powered and doesn't require any electricity or power cable to operated, thereby, eliminating all tripping hazards.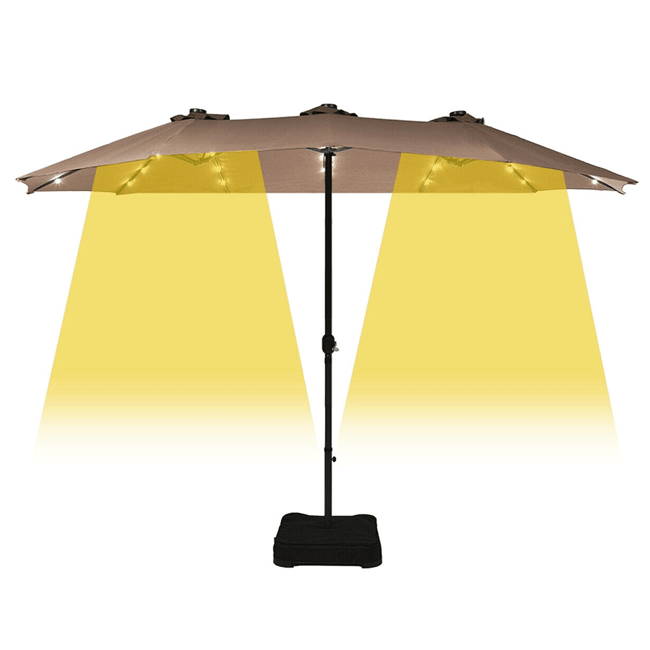 FREQUENTLY ASKED QUESTIONS
Does the umbrella come with a heavy base?
A: Yes, a base is included.
Does this require any assembly?
A: Yes, minor assembly is required.
Could the material protect against UV rays?
A: Yes, the fabric used is both waterproof and sunproof.
Does it come with any warranty?
A: This product is back by a 30-day money back guarantee. In addition, you may also purchase our extended warranty for greater coverage.