The compact design allows it to be used at home and in the office.
Keep all your precious beverages stay cooled at the set temperature.
Gift this to friends and help them prevent their wine from going bad.
Unlike traditional refrigerators, this beverage cooler features a touch panel that allows you to control the temperature inside and tailor it to your preference. This way, your expensive wine won't be affected by the outside temperature.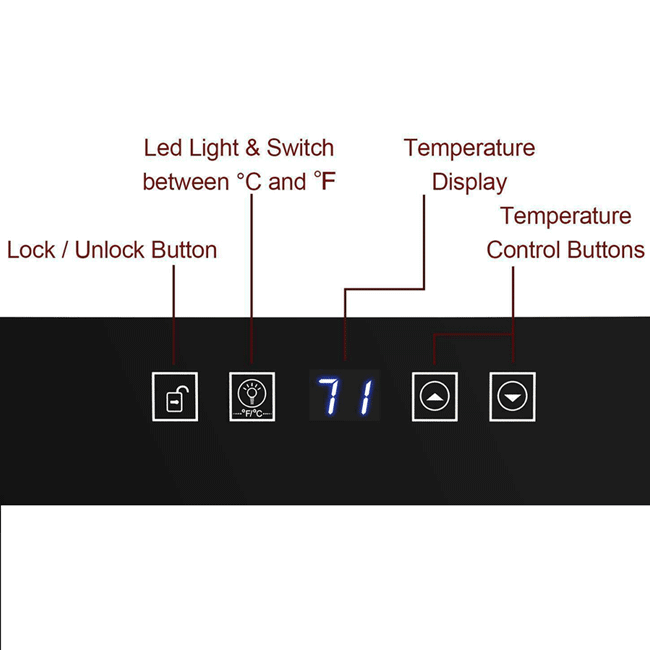 With the ability to cool 16 bottles of delicious wine at once, this large freestanding wine and beverage cooler is every wine enthusiast's dream fridge. It is completely air-tight so your beverages are kept at perfect humidity and temperature.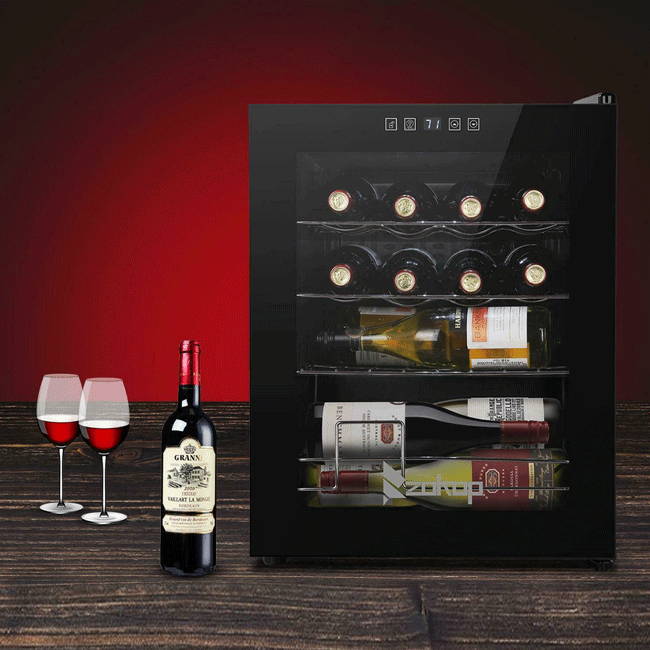 The compact washing and drying machine features a simple control panel that allows you to tailor the washing and drying to your heart's content. Plus, it comes with a timer so you won't need to stand and wait for your clothes to get cleaned.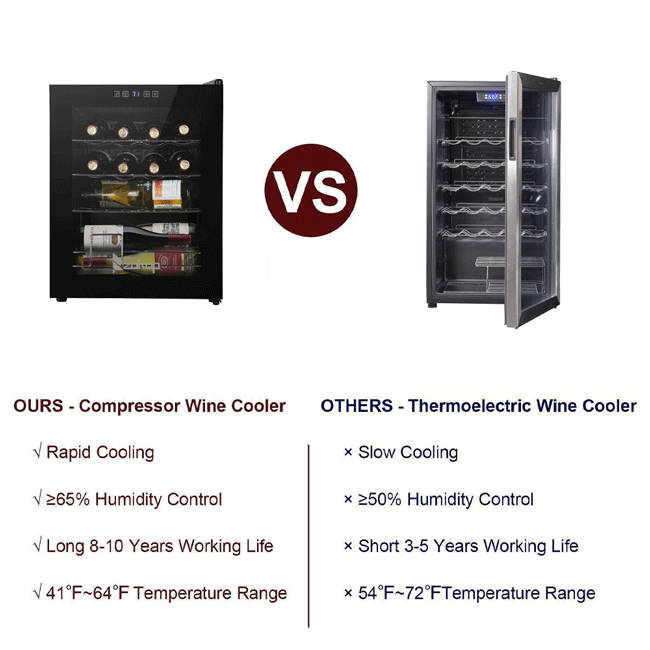 FREQUENTLY ASKED QUESTIONS
How many 750ml wine bottles would fit in this cooler?
Does this require any assembly?
A: No, it comes assembled.
Are the shelves inside this wine cooler removeable?
A: Yes, the chrome plated metal shelves are removeable.
Does it come with any warranty?
A: This product is back by a 30-day money back guarantee and a 1 year manufacture warranty. In addition, you may also purchase our extended warranty for greater coverage.