Its small design makes it suitable for both home & office use.
Make your favorite flavored DYI ice cream completely hassle-free.
Gift this machine to friends and enjoy together homemade ice cream.
The electric ice cream maker allows you to make various homemade desserts without needing to purchase additional equipment in minutes. You can create your own unique taste by controlling the intake of ingredients.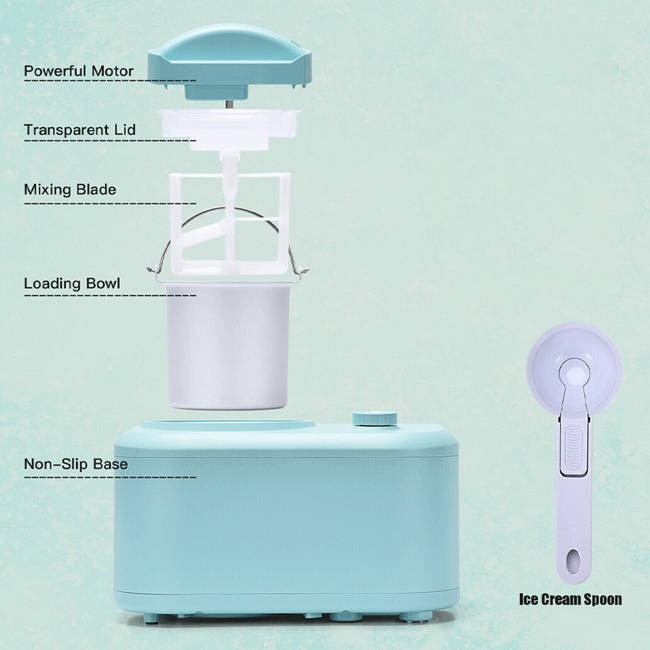 To maintain the fresh taste and texture of ice cream, this homemade ice cream maker will automatically start every 10 minutes and cool for 10 minutes if the ice cream is not eaten or stored in time.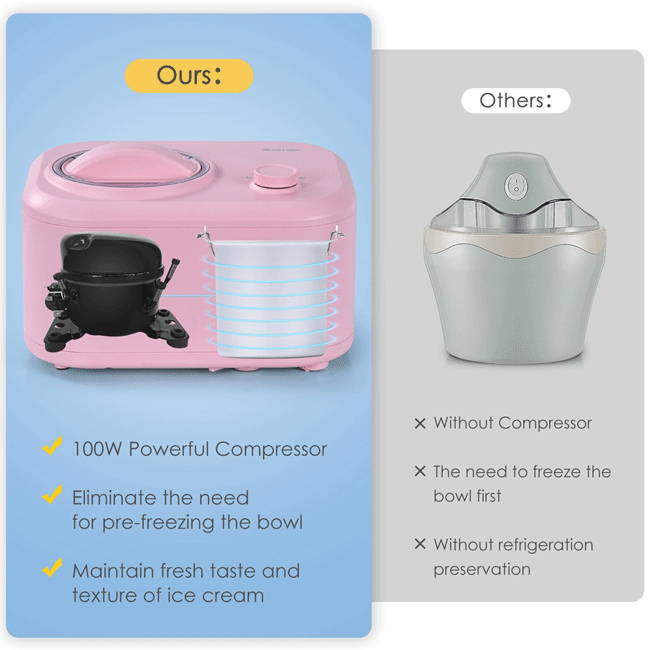 The ice cream maker features 3 different modes that allow you to make different types of desserts and tailor the taste to your hearts content. Simply adjust the control knob to the desired mode and let the machine do the rest.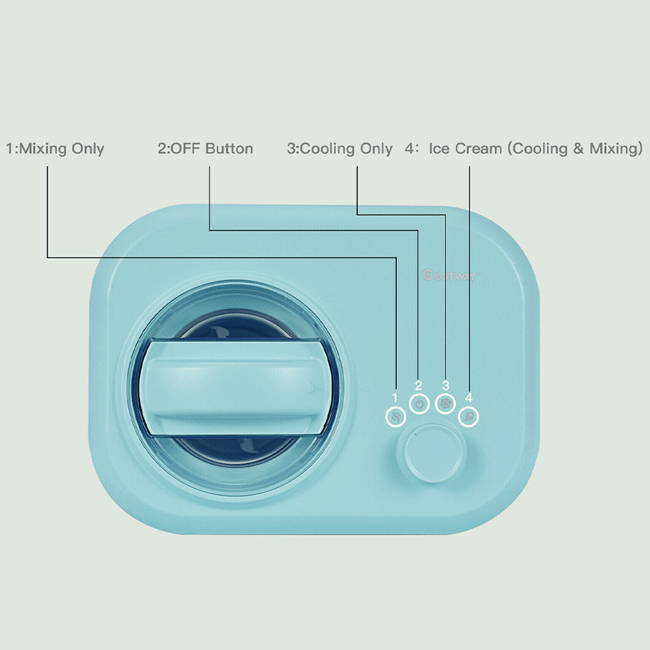 FREQUENTLY ASKED QUESTIONS
Could this machine be used to make ice?
A: No, it is for making ice cream only.
Does this require any assembly?
A: No, it comes assembled.
What material is the machine made with?
Does it come with any warranty?
A: This product is eligible for a 90-day money back guarantee. In addition, you may purchase our extended warranty for additional protection.