Use this miniature fridge anywhere at home or in the office.
This stainless steel refrigerator comes assembled out of the box.
Gift this to your friends and help them preserve their valuables.
The small refrigerator with freezer is extremely easy to use and operate. The unit comes assembled with everything you need to start cooling your food and beverage, ensuring that they remain fresh at all times.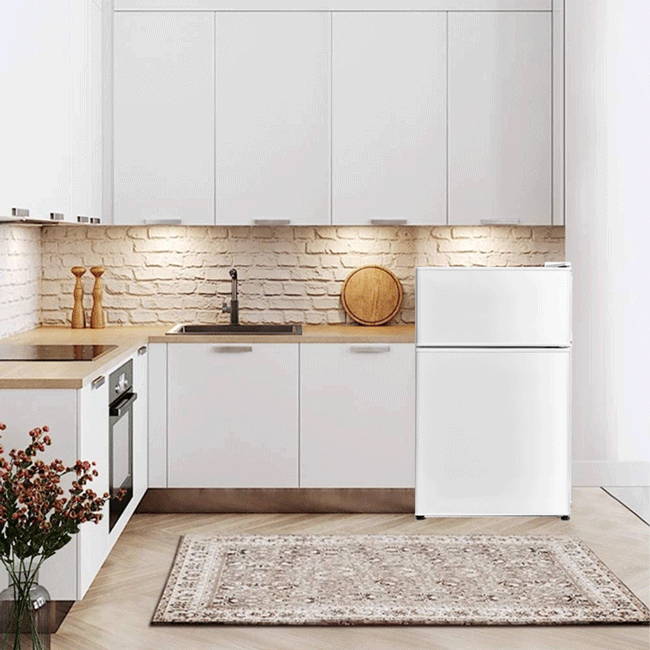 Standing 33 inches above the ground, this office refrigerator is capable of holding large amounts of food and drinks, making it super conveniently for large indoor gatherings with friends and family. (Actual configuration may differ from picture)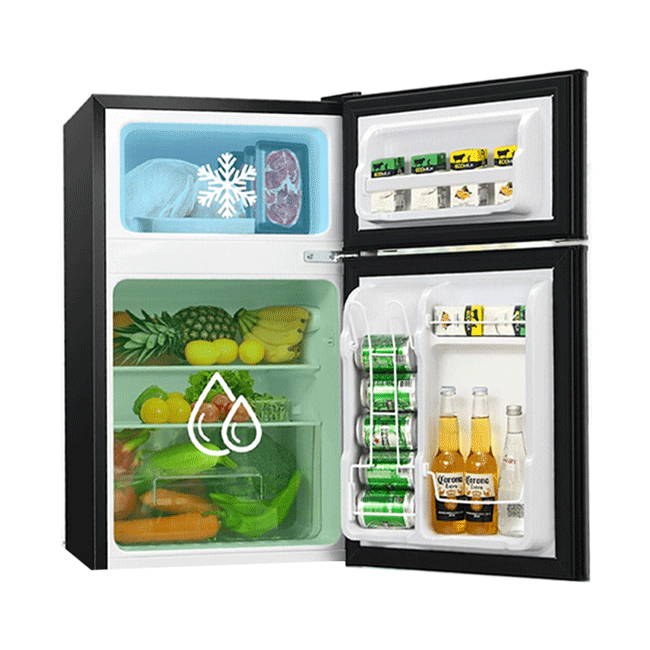 FREQUENTLY ASKED QUESTIONS
Are the glass shelves inside the fridge removable?
A: Yes, the shelves can be removed.
Does this require any assembly?
A: No, it comes assembled.
Can the inside temperature be manually adjusted?
A: Yes, the temperature is adjustable.
Does it come with any warranty?
A: This product is back by a 30-day money back guarantee and a 1 year manufacture warranty. In addition, you may also purchase our extended warranty for greater coverage.