Use these chairs anywhere outside, at home or in the office.
It come assembled with everything you need to start relaxing.
Gift this to friends and enjoy together the beauty of outdoor living.
With the foldable legs, these lawn chairs can be folded and placed in your car, making it super convenient to transport from one place to another when you are out camping and hosting small gatherings.
The perfect neutral color with black steel tube frame matches any style of background. Whether you are on a beach, a patio or out camping with friends and family, they make a perfect addition.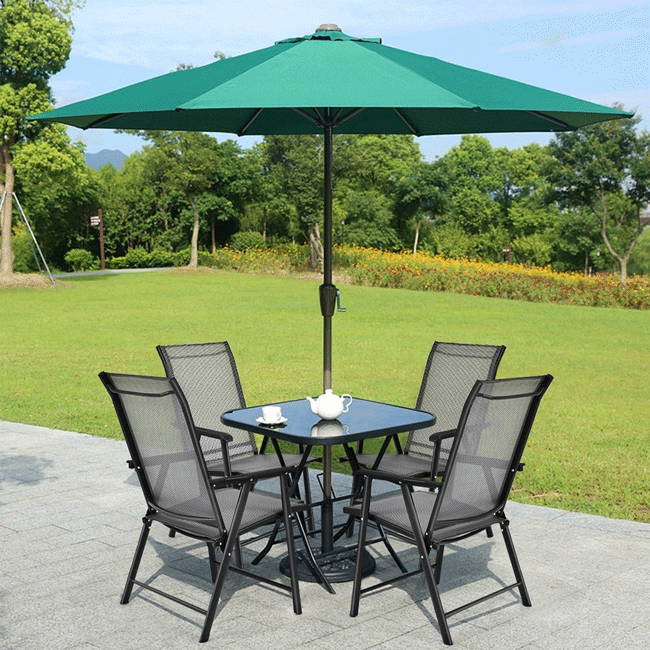 Even in super hot weather, you won't feel the warm heat due to ventilated nature of the fabric. In addition, the excellent stretch performance of the material helps release any tension or fatigue from your body.
FREQUENTLY ASKED QUESTIONS
What is the max. weight capacity of the chair?
Does this require any assembly?
A: No, they come assembled.
Could I purchase only 2 of the 4 patio chairs?
A: No, they comes only in 4s.
Does it come with any warranty?
A: SAKSBY offers a 30-day money back guarantee on all products sold on SAKSBY.com. In addition, you may purchase our extended warranty.