Its fully collapsible design ensures that it can be stored away.
The lightweight iron frame makes it sturdy & virtually indestructible
Gift this to friends and save them from having to carry their gears.
With only 3 parts to assemble, this golf bag cart is extremely easy to put together and requires no tools. Simply insert the wheels into the frame's clips and off you go, making it extremely convenient.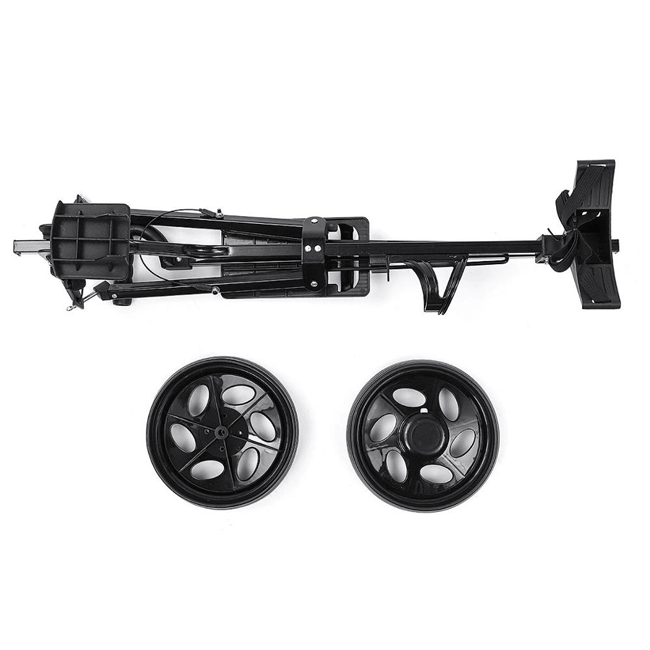 Used by golfers around the world, this golf walking wheeled bag push cart is a perfect choice for both novice and experienced golfers. The concise and stylish body can perfectly accommodate any size golf bag.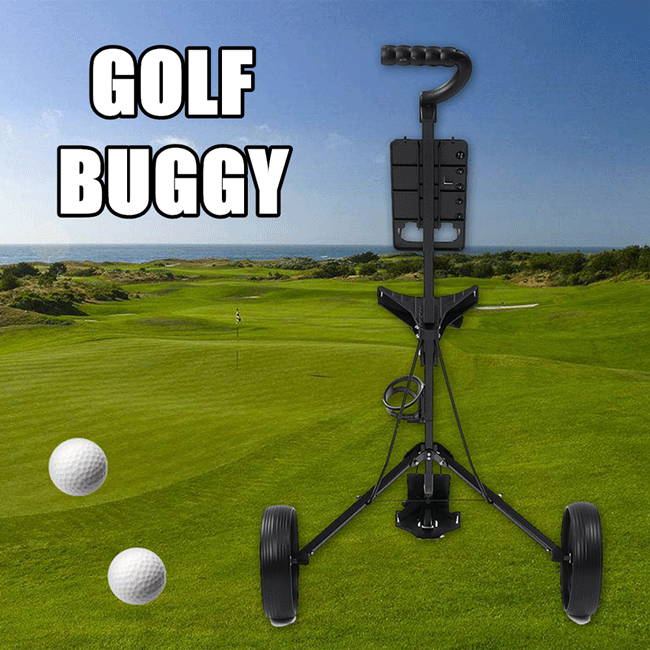 Whether you are going uphill or downhill, this wheeled golf cart is engineered to handle all types of terrain and help you carry all your golfing equipment at ease. The large wheels make pulling or pushing a breeze.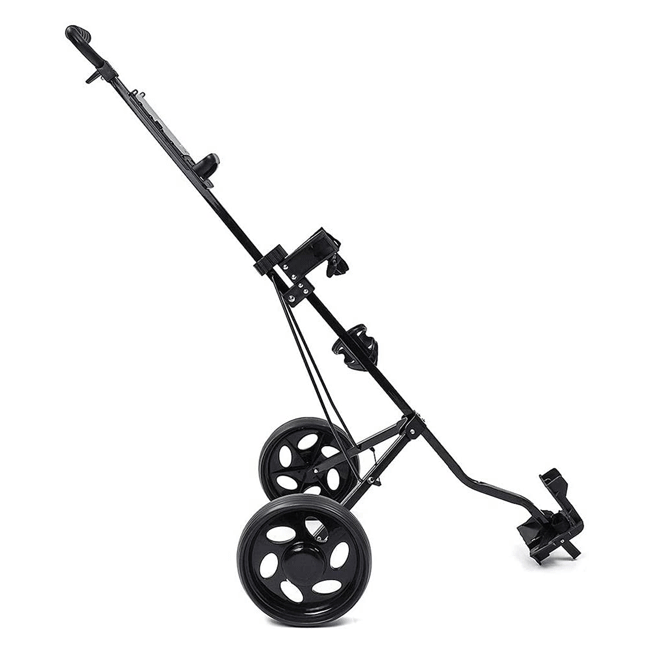 FREQUENTLY ASKED QUESTIONS
Would this work with full size golf bags?
A: Yes, it will accommodate most bags.
Does this require any assembly?
A: This cart comes mostly assembled, apart from the wheels.
What material is the frame made out of?
A: The frame is made of heavy duty iron.
Does it come with any warranty?
A: SAKSBY offers a 30-day money back guarantee on all products sold on SAKSBY.com.