Place this beer fridge anywhere at home or in the office.
The built-in LED provides sufficient lighting anywhere indoors.
Gift this to your friends and enjoy cold drinks all summer long.
Standing 30 inches above the ground, this mini fridge will fit in most rooms and the glass front allows you to spot your favorite drinks without needing to open the cooler door, making it super convenient when you can many drinks to enjoy.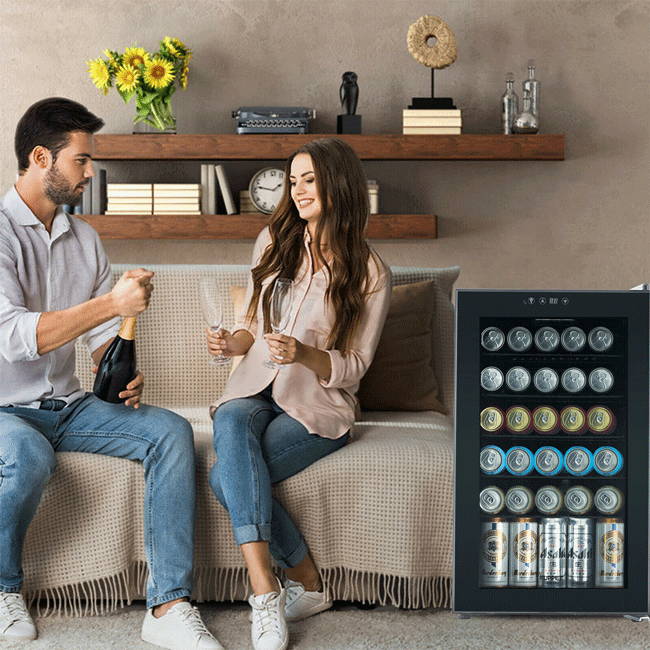 The ultra large interior of this glass mini fridge is capable of holding up to 80 cans of beer, sodas, energy drinks and much more. The shelves are fully adjustable, providing enough space to hold larger bottles or cans at the bottom.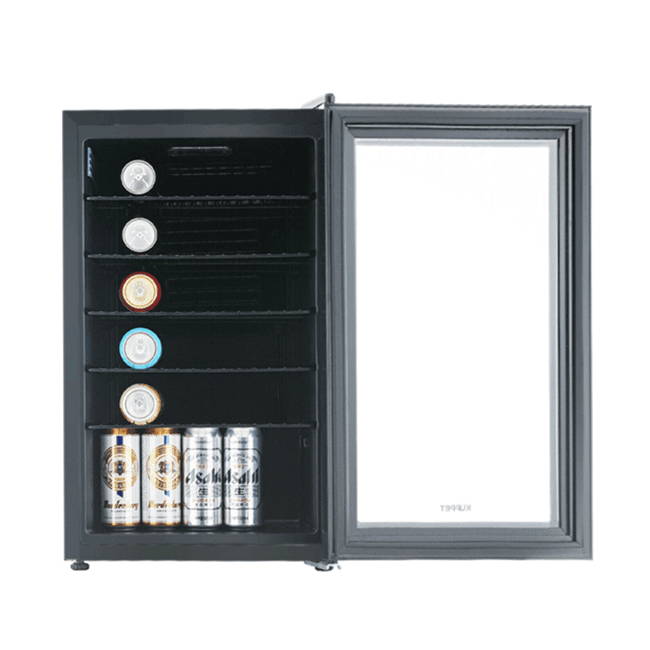 FREQUENTLY ASKED QUESTIONS
What is the temperature range of this cooler?
Are the shelves fully adjustable?
A: Yes, they can be adjusted to fit your needs.
What is the exterior of this fridge made with?
A: The exterior is made of coated stainless steel with a layered glass door.
Does it come with any warranty?
A: SAKSBY offers a 30-day money back guarantee on all products sold on SAKSBY.com. In addition, you may purchase our extended warranty.