Have this heater installed at home or in your office and enjoy a heated environment all day long.
With 1400 watt of raw power, this indoor fireplace instantly heats up without any mess or hassles.
Gift this fireplace insert to friends and family and let them experience true warmth without leaving home.
The fully electric design of this wall mounted heater completely eliminates the need to burn logs and creates a smoke-free environment for you and your loved ones to enjoy together.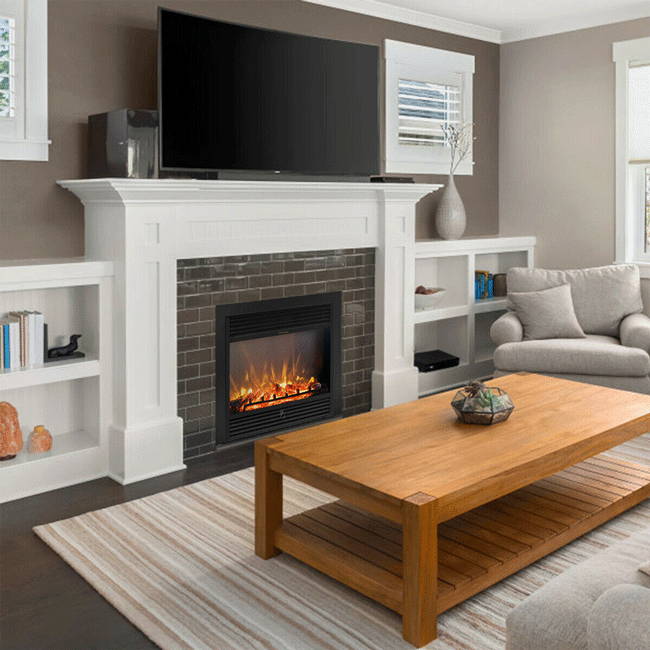 The included wireless controller allows you to control the time and brightness of the flame remotely and at the comfort of your couch or bed. This way, you can enjoy the gorgeous burning flames from anywhere in the house.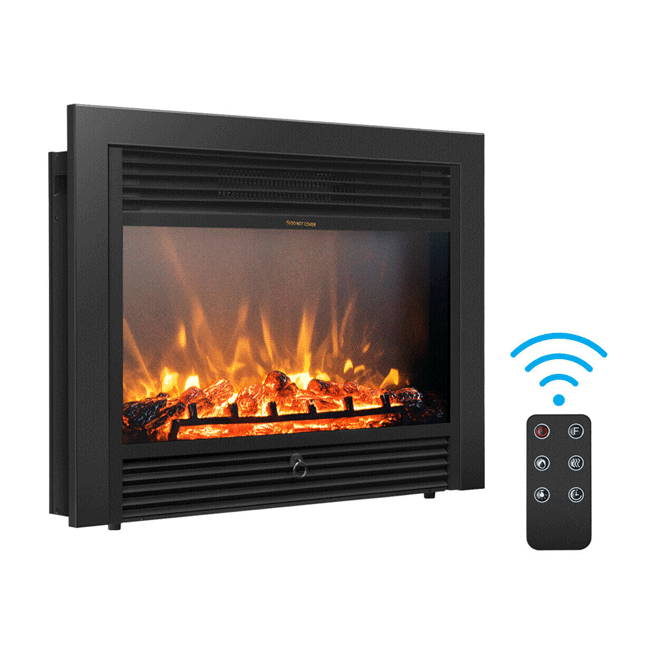 Insert this modern-looking electric heater into your fireplace, wall or cabinet and let the vibrant colors transform your room while you enjoy the warmth that comes out of its top and bottom vents.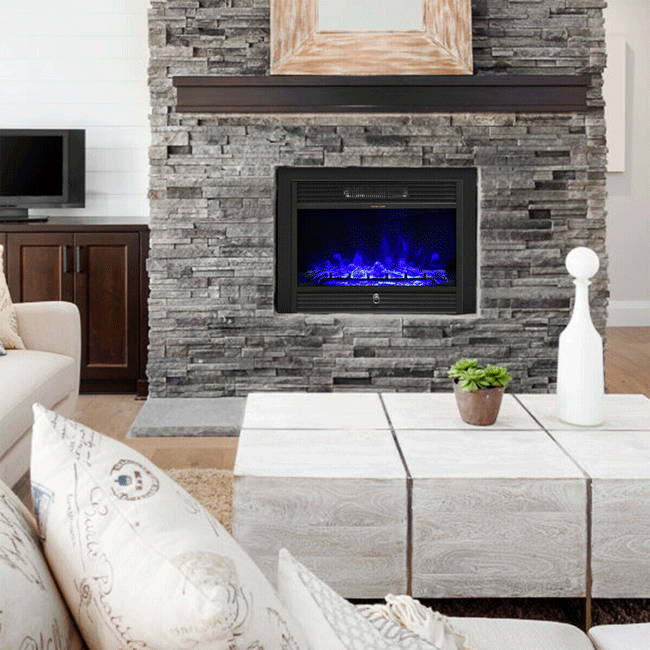 We love everything about this little fireplace! It's perfect in our family room and adds some the touch of coziness!
Ronnie W.

I like everything about this fire place. It looks beautiful, I replaced my old smoky gas fireplace with this on my own.
Kim H.
Straightforward installation! Love the look! Very quiet and adds ambience to any room! We get so many compliments!
Yen M.

FREQUENTLY ASKED QUESTIONS
Does this heater plug into any standard outlet?
A: Yes, no electrical is required.
Is this heater CSA approved?
A: Yes, it is CSA approved.
Can I hang it in a cabinet below the television?
A: Yes, but we advise not having it too close to the TV.
Does it come with any kind of warranty?
A: SAKSBY offers a 30-day money back guarantee on all products sold on SAKSBY.com. In addition, there is also a 1 year manufacture warranty.