This compact DYI ice cream maker is suitable for home and office use.
Make your favorite flavored DYI ice cream completely hassle-free.
Gift this machine to friends and enjoy together homemade ice cream.
Equipped with advanced technology, the countertop ice cream maker can rapidly produce ice cream within minutes. Its large inner capacity allows you to make up to 2.1 quarts of your favorite ice cream at once.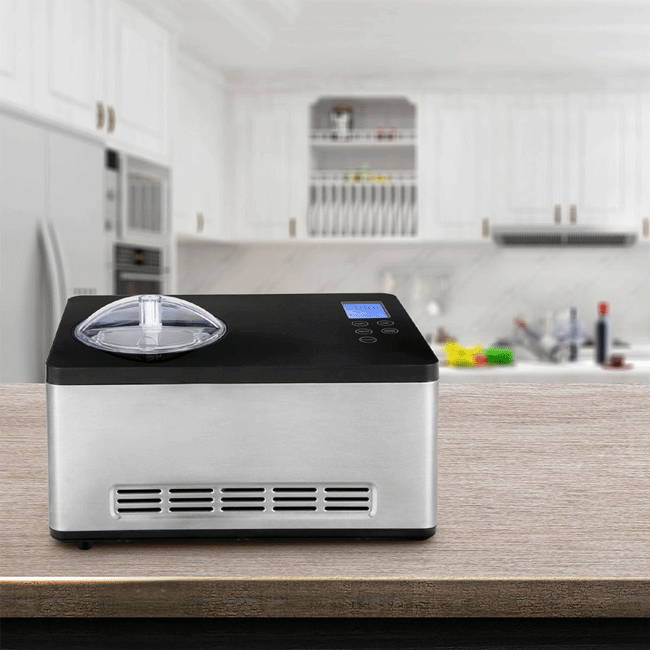 Aside from making ice cream, this electric ice cream maker can also make frozen yogurts, sorbet and other delicious frozen desserts, allowing you and your guest to stay cool all summer long.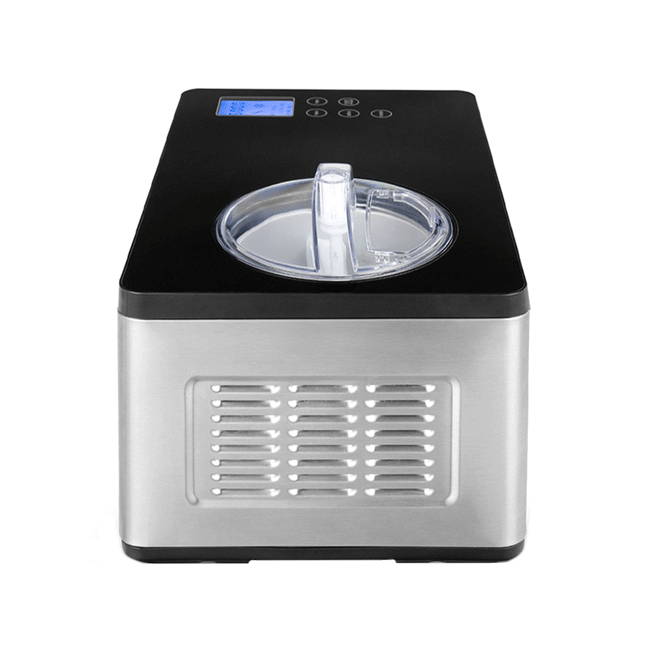 The entire machine is ETL certified, making it safe and reliable. It also shuts off automatically if the mixture freezes to solid, thereby, preventing any accidents or damage to the internal components.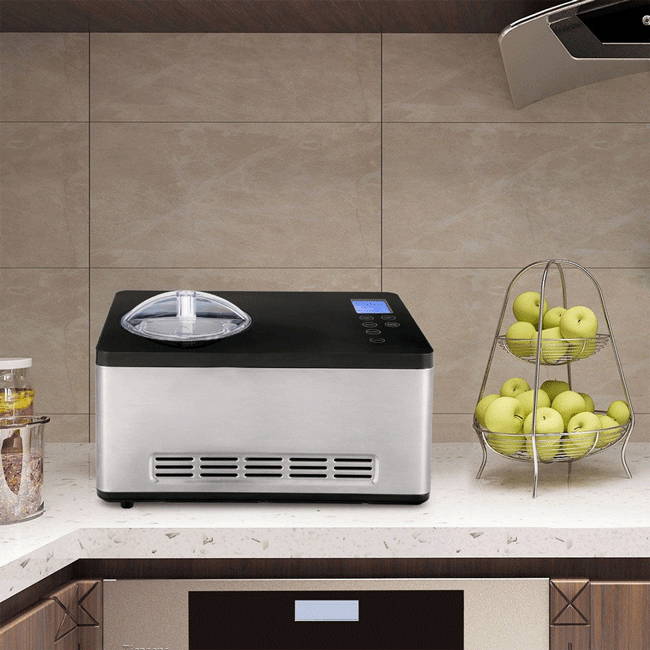 FREQUENTLY ASKED QUESTIONS
Could this machine be used to make ice?
A: No, it is for making ice cream only.
Does this require any assembly?
A: No, it comes assembled.
What material is the machine made with?
A: Stainless steel + aluminum + plastic.
Does it come with any warranty?
A: This product is eligible for a 90-day money back guarantee. In addition, you may purchase our extended warranty for additional protection.