Its fully collapsible design ensures that it can be stored away.
The lightweight iron frame makes it sturdy & virtually indestructible
Gift this to friends and save them from having to carry their gears.
This lightweight portable washer and dryer combo can wash and dry clothes simultaneously, thereby, saving you time and making the entire laundry process more efficient. Simply put in your clothes, set the timer and let your cloths look new again.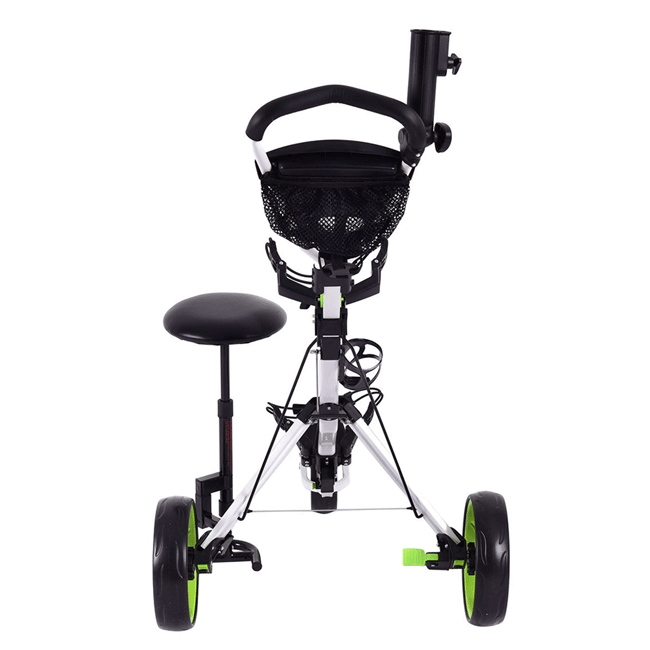 Constructed from high-quality components and built to last season after season, this 3 wheel golf push cart is designed for active golfers looking for the portability and convenience of carrying their own clubs with minimal effort.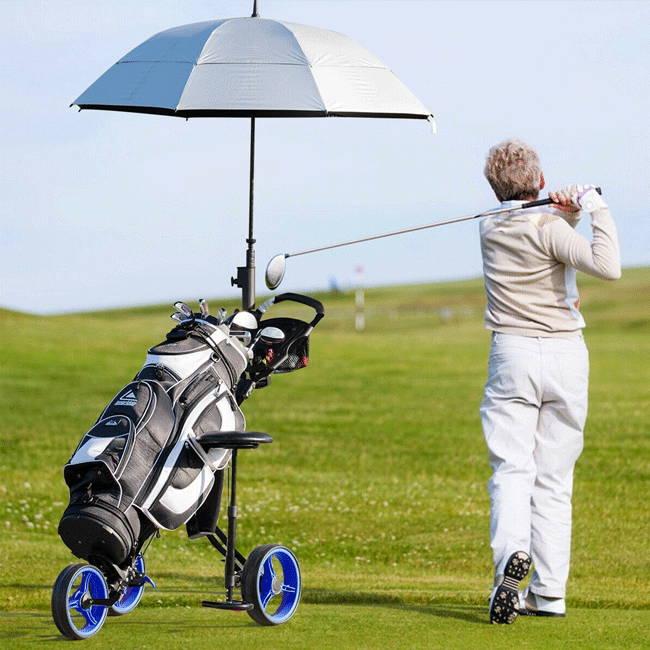 The multiple handle position design makes pushing and pulling at different angles and heights a breeze. Simply release the side latch to make the necessary adjustments and golf like never before.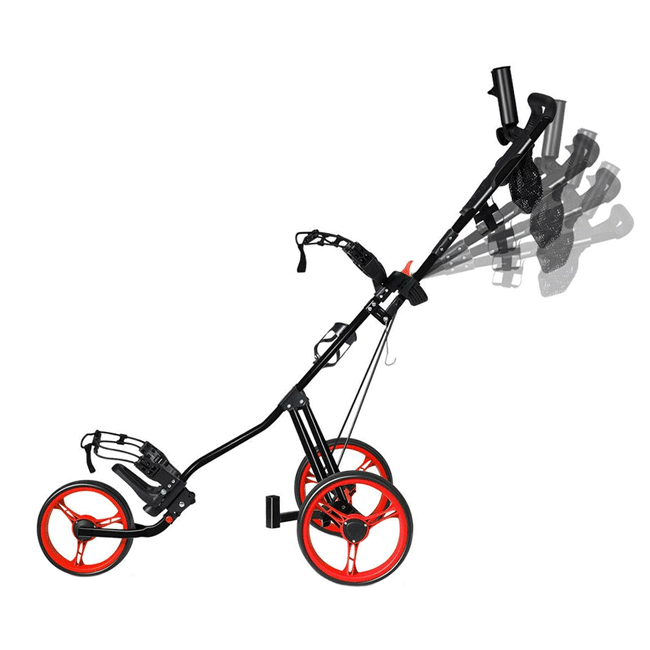 FREQUENTLY ASKED QUESTIONS
Would a fill size golf bag fit on this golf push trolley?
A: Yes, it will accommodate most bags.
Does this require any assembly?
A: This cart comes mostly assembled, apart from the wheels.
What kind of material is the frame of this cart made of?
A: The frame is made of heavy duty iron.
Does it come with any warranty?
A: This product is back by a 30-day money back guarantee and a 1 year manufacture warranty. In addition, you may also purchase our extended warranty for greater coverage.