The ergonomic hand crank is easy to use and is extremely efficient.
Gift this to your friends and enjoy help them transfer liquids safely.
The liquid proofs seals eliminate all leaks, keeping it hassle free.
Use this gas caddy to transfer gas to you car, lawnmower, garden tools, motorcycles, ATVs and much more. The large capacity tanks allows you to transfer your fuel efficiently and safety, keeping everything nice and clean.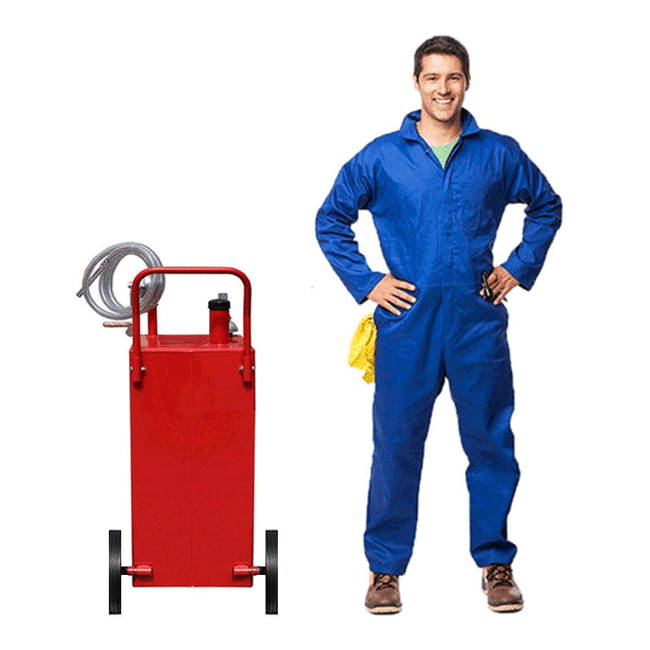 The auxiliary fuel tank features a easy to use rotary hand pump that allows you to transfer your liquids even when there is an absence of power. This way, you can use it on trips or anywhere outdoors.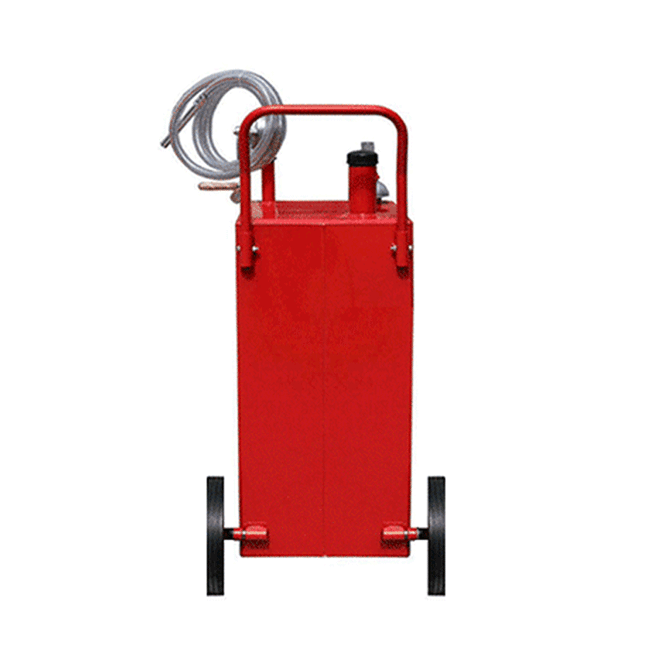 FREQUENTLY ASKED QUESTIONS
Is this tank equipped with a fuel gauge?
A: Yes, it comes with a fuel gauge.
Does this require any assembly?
A: Yes, minor assembly is required.
What is the length of the transfer hose?
Does it come with any warranty?
A: SAKSBY.com offers a 30-day money back guarantee on all products sold on SAKSBY.com.