The compact design allows you to put it in your car and take it anywhere.
Take this scooter with you on family trips to the beach, lake or pool.
Gift this to someone you know and start an underwater competition.
The underwater scooter is equipped with a powerful motor that allows you to travel through most extreme underwater conditions. The large propeller is enclosed in a protective casing, keeping all moving parts away from you.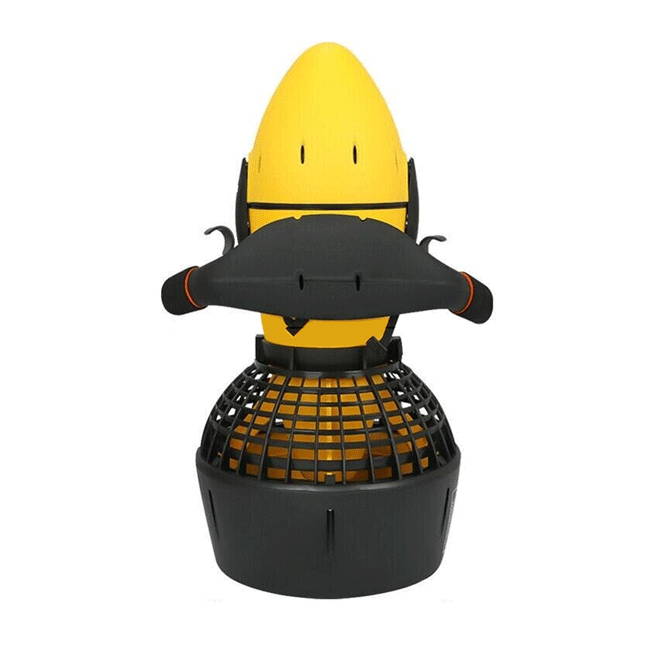 This lightweight sea scuba scooter is suitable for both children and adults and does not require any special training to use. This way, you can invite your friends and join you in scouting the underworld.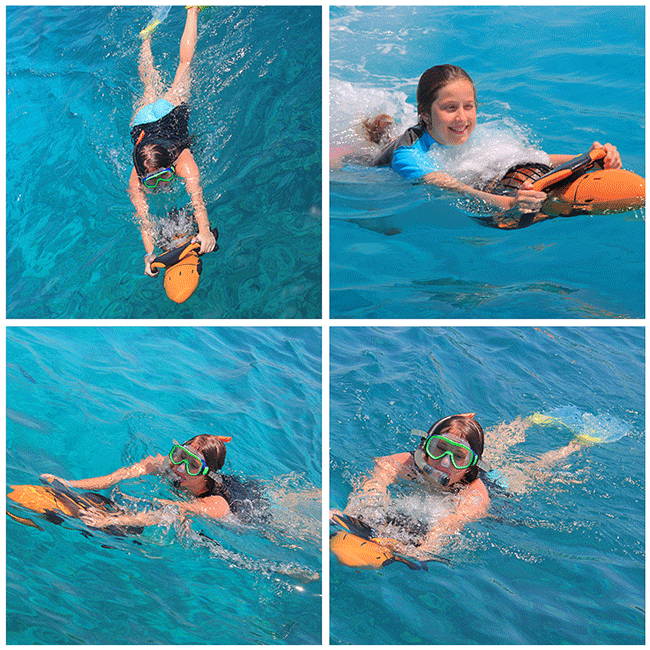 Featuring two comfortable side handles, this underwater scooter keeps you balanced at all times while you swim through the deep ocean water. The battery is fully chargeable and has a runtime of up to 20 minutes per charge.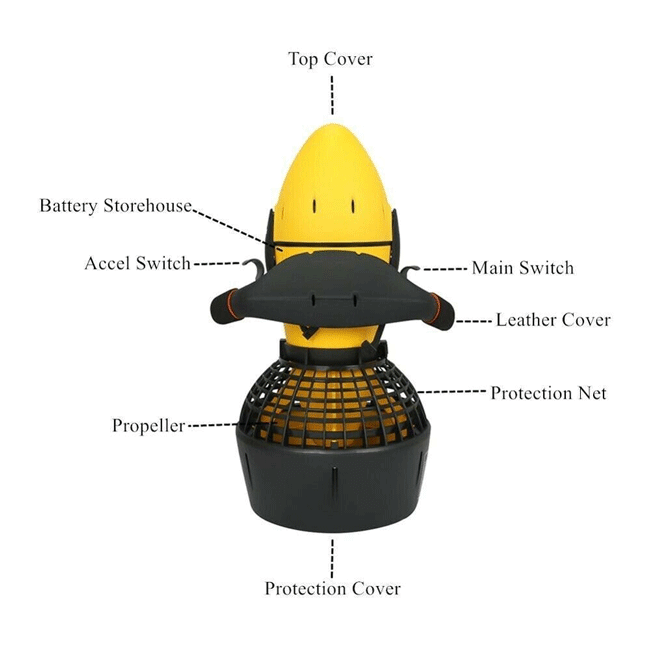 FREQUENTLY ASKED QUESTIONS
What is the maximum depth of this sea scooter?
A: The maximum depth is 30 meters.
Does this require any assembly?
A: No, it comes assembled.
How fast can this swimming sea booster travel?
Does it come with any warranty?
A: SAKSBY offers a 30-day money back guarantee on all products sold on SAKSBY.com. In addition, you may purchase our 2 year extended warranty.