This insulated pet house is good for placement indoors & outdoors.
The house's exterior is coated with a special layer that is waterproof.
Gift this to your friends and help them keep their pets safe & sound.
This small dog house is great for both dogs and cats and can be placed anywhere in your home or on your patio and completely stands out from the rest of your home decors or outdoor furniture.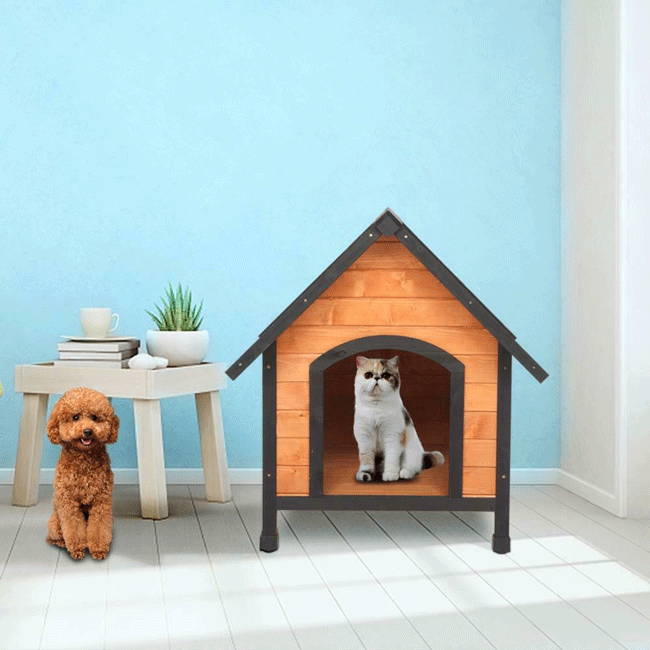 The asphalt roof paired with the coated wooden exterior protects the cat house from rain, UV rays and snow, and keeps the inside of the house cool in the summer and warm during the winter.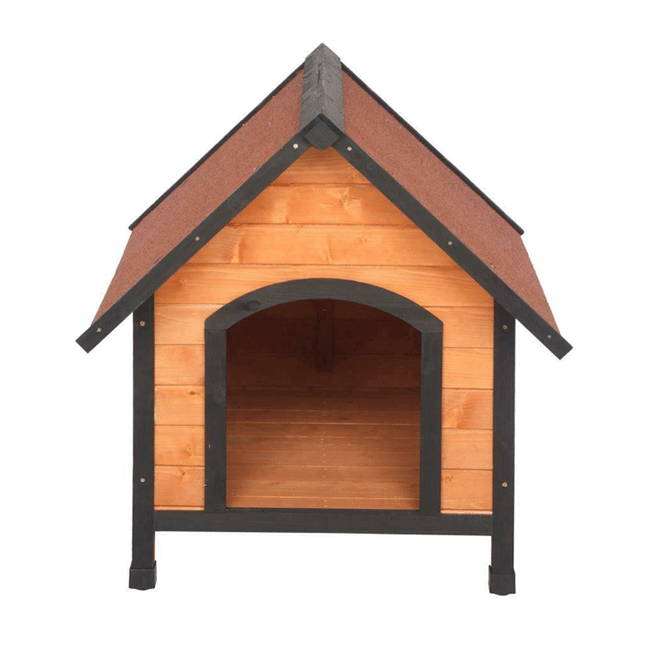 FREQUENTLY ASKED QUESTIONS
What are the dimensions of this dog house?
A: 30.7" (L) x 34.6" (W) x 32.7" (H)
Does this require any assembly?
A: Yes, minor assembly is required.
Is the entire pet house coated with asphalt?
Does it come with any warranty?
A: SAKSBY offers a 30-day money back guarantee on all products sold on SAKSBY.com. In addition, you may purchase our extended warranty.