The modern design makes it suitable for use anywhere at home.
The fireplace comes with everything you need to start heating.
Gift this outdoor wood fire pit and share the warmth of natural heat.
This fire pit coffer table can be used to hold your drinks and keep your beverages nice and cold while you mingle with your loved ones. The waterproof basin keeps the ice together and eliminates any potential mess.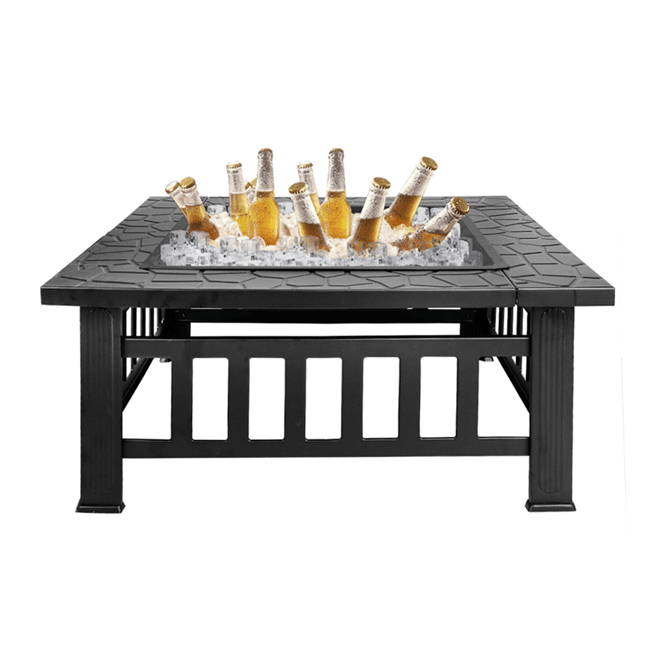 Standing tall above the ground, this patio fire pit completely stands out from the rest of your outdoor furniture and adds an exquisite touch to your yard, making it easy to gather around and chill.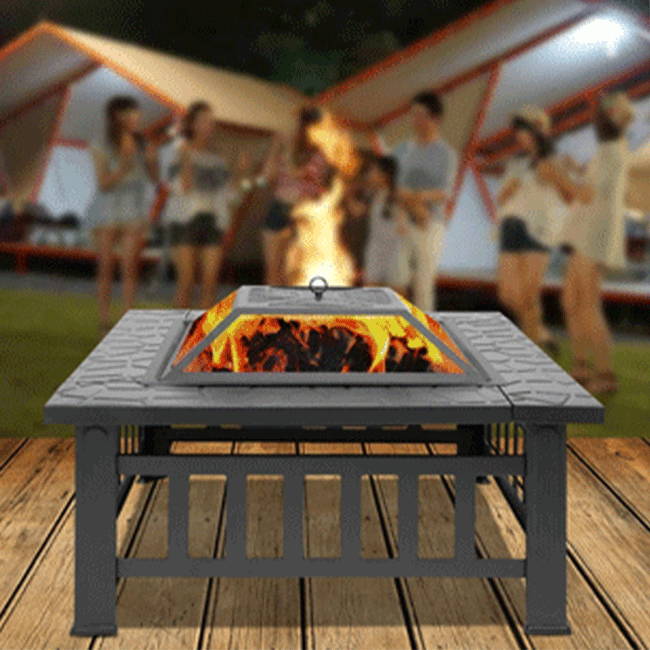 Apart from assembling the fireplace table and starting the fire, nothing more is required to start a beautifully looking fire. It was designed with sturdy metal and has a special curved design that keeps the fire burning all night long.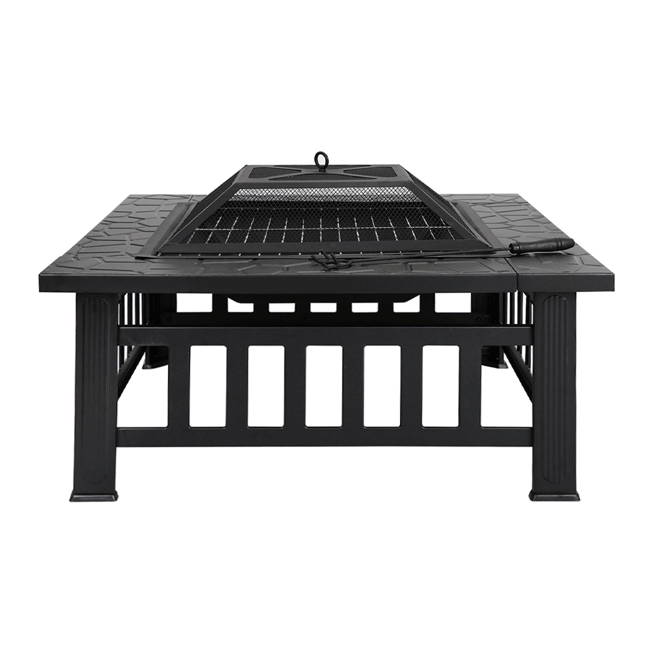 FREQUENTLY ASKED QUESTIONS
Is there a drain hole at the bottom of this fire pit?
A: Yes, there are drain holes at the bottom.
Does this require any assembly?
A: Yes, minor assembly is required.
What material is this wooding burning pit made of?
Does it come with any warranty?
A: This product is back by a 30-day money back guarantee and a 1 year manufacture warranty. In addition, you may also purchase our extended warranty for greater coverage.