This compact fireplace is a perfect additional to yards of all sizes.
The sturdy exterior material allows it to withstand extreme conditions.
Gift this firepit to friends and help them transform their homes.
Measuring 32 inches in diameter, this outdoor fire pit can be used as a fireplace or a grill. The grill is able to swivel 360 degrees and can move up and down, making it easier to reach for your food.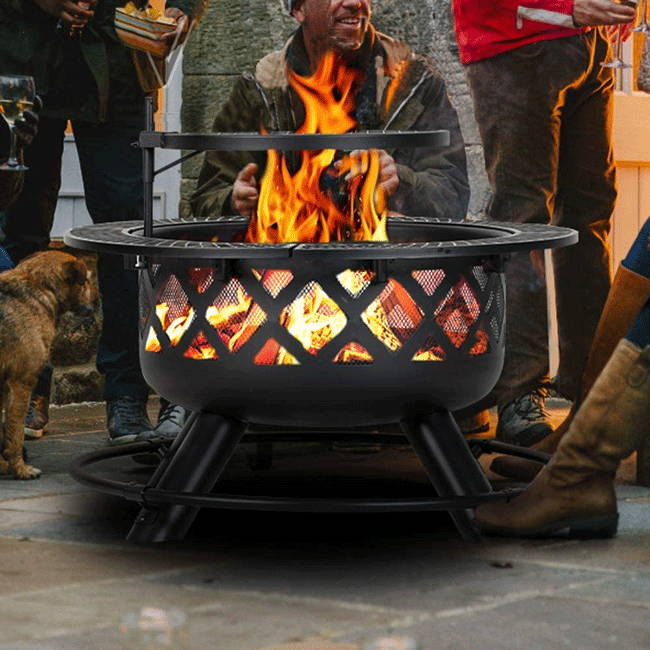 Made with non-stick coated stainless steel, this fire pit grill is extremely easy to maintain and can be dissembled for faster cleaning. This way, you and your guests can spend more time bonding and enjoy the cool evening.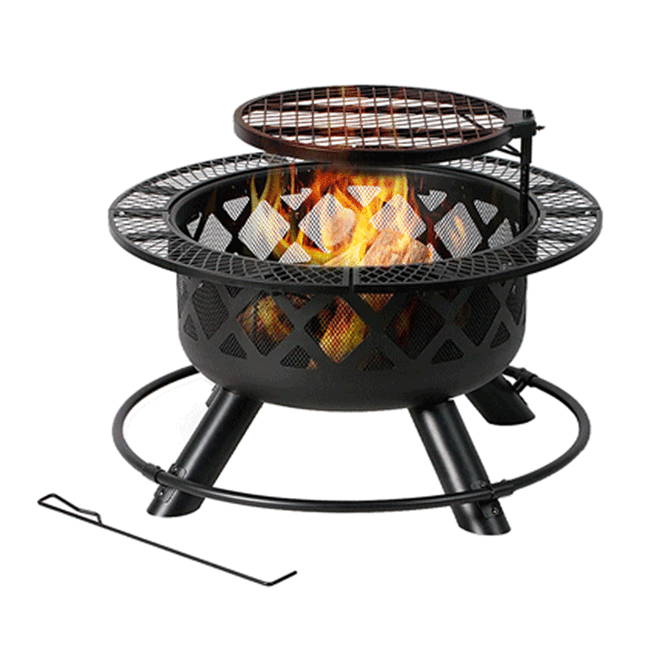 FREQUENTLY ASKED QUESTIONS
What kind of fuel can be used with this?
A: It supports charcoal and wood.
Does this require any assembly?
A: No, it comes assembled.
Is a cover included with the gas fire pit?
A: No, you would need to purchase one separately.
Does it come with any warranty?
A: SAKSBY offers a 30-day money back guarantee on all products sold on SAKSBY.com. In addition, it comes with a one year manufacture warranty.