This wood burning fireplace is a perfect additional to yards of all sizes.
Its cast iron design allows it to withstand extreme outdoor conditions.
Gift this chimenea to friends and help them transform their homes.
Measuring 22 inches in diameter, this cast iron chimenea has plenty of room to carry all your wood pieces to build a strong and nice looking fire. Its vertical vent paired with a rain cap keeps the smoke away from you and your guests.
This outdoor chimenea comes included with everything you need to start a warm and cozy fire. The sturdy fence prevents ashes from escaping the fireplace and ruining your surroundings.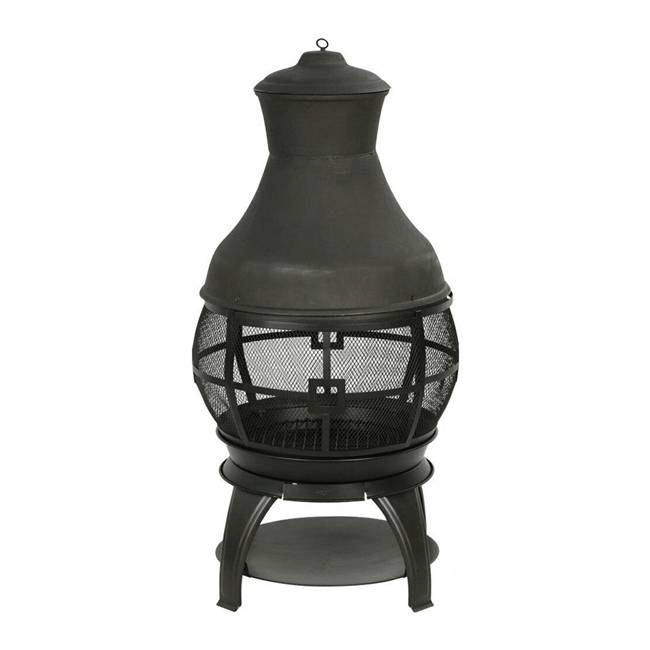 FREQUENTLY ASKED QUESTIONS
Can the 53" chimenea withstand heavy winds without tipping?
A: Yes, the 3 cast iron legs are sturdy enough to withstand high winds.
Does this require any assembly?
A: Yes, minor assembly is required.
How high off the ground does the tall chimenea fireplace sit?
Does it come with any warranty?
A: This product is back by a 30-day money back guarantee and a 1 year manufacture warranty. In addition, you may also purchase our extended warranty for greater coverage.