Enjoy working out anywhere at home or in the office at anytime.
Tailor this workout bench to fit your body and your fitness goals.
Gift this to friends and help them tone their body all year round.
This ab workout bench features multiple adjustable areas to help you stay comfortable while you exercise. This way, regardless of your height and weight, you can still enjoy an effective workout session.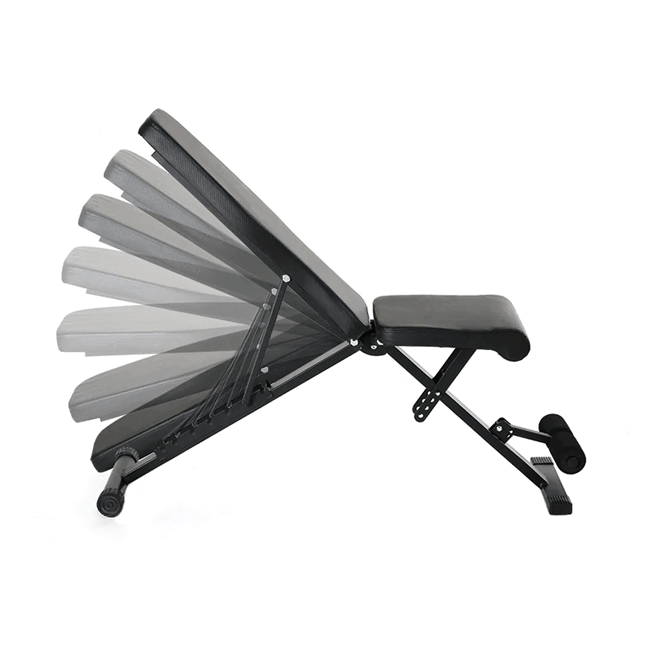 When not in use, the incline weight bench can be folded up and put aside in storage to preserve space. This design makes it extremely portable and easy to move around at home or in the office.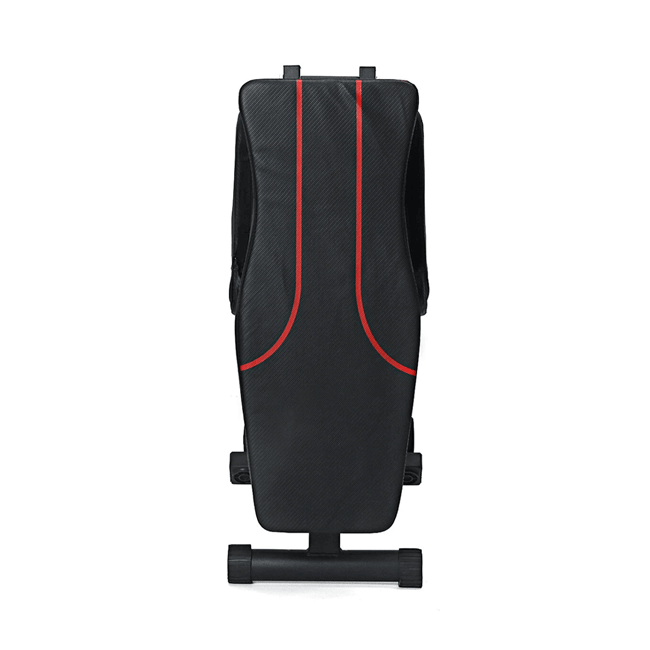 This folding weight bench is easy to assemble and dissemble and can be setup by yourself without additional assistance. It features a very strong build which ensures that it will last for years to come.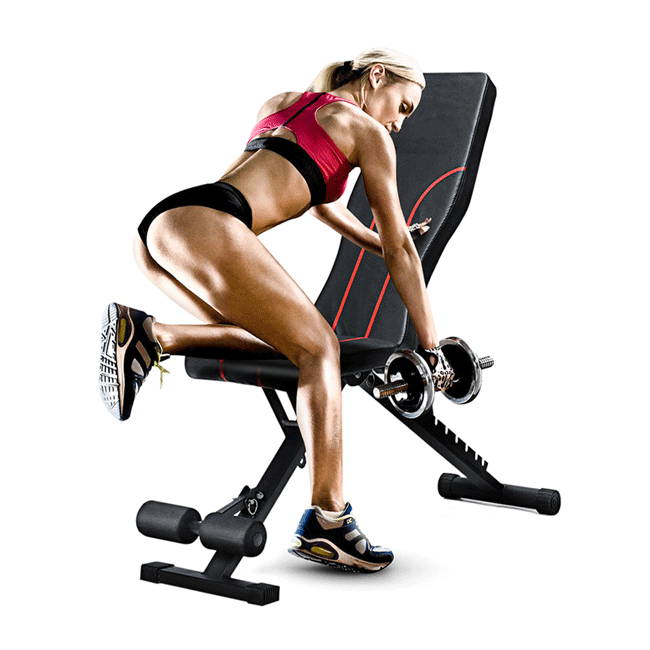 One of the finest workout benches I have come across, counting the ones from professional gyms.
Chris M.

This weight bench is top of the line quality that's very much comparable to the expensive gym centers.
Margaret S.
If you are looking for a small bench to fit in a small space this is perfect! I literally put it together in less than 5 minutes.
Theresa A.
FREQUENTLY ASKED QUESTIONS
What kind of exercises can be performed?
A: Concentration curls, reverse dumbbell fly, dumbbell bench press, dumbbell shoulder press, tricep extensions.
Does this require any assembly?
A: Yes, minor assembly is required.
What is the overall thickness of the pads?
A: The seat and back pads are 50 mm thick.
Does it come with any warranty?
A: SAKSBY offers a 30-day money back guarantee on all products sold on SAKSBY.com.