The ergonomic design allows it to be used anywhere inside or outside.
Enjoy having real-time and accurate information at your finger tips.
Gift this to friends and help them stay connected to the weather anytime.
Fully detailed indoor weather stations offer added security and a peace of mind during outdoor trips and natural disasters. The fact that everything is displayed in real-time, keeps you and your loved ones well informed and alerts you of any abnormalities.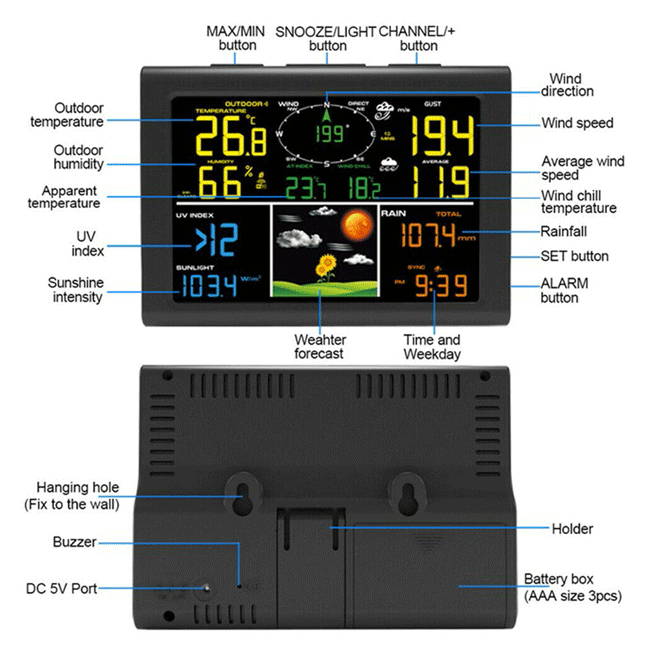 The wireless weather station is extremely easy to operate and allows you to display the temperature in both Fahrenheit and Celsius. This becomes useful when you are travelling abroad and prefer seeing the data in different units.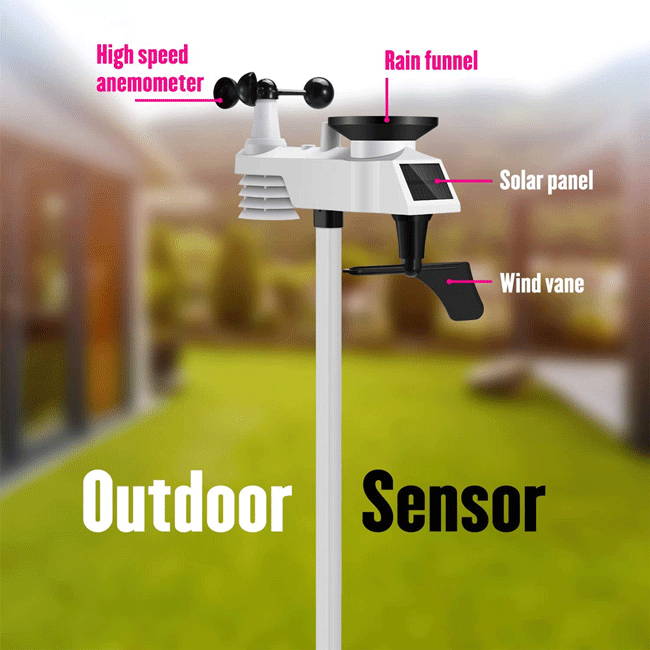 FREQUENTLY ASKED QUESTIONS
What is this wireless weather station capable of measuring?
A: Temperature, Humidity, Wind Speed, Wind Direction, Weather Forecast, UV, Rainfall.
Does this require any assembly?
A: Yes, minor assembly is required.
Is the text on the LCD display visible in dark environments?
Does it come with any warranty?
A: This product is back by a 30-day money back guarantee and a 1 year manufacture warranty. In addition, you may also purchase our extended warranty for greater coverage.