The ergonomic design allows it to be used anywhere on your yard.
Enjoy a problem-free lawn cleaning experience with no help required.
Gift this to friends and help them keep their yard tidy all year round.
Unlike traditional lawn trimmers, our electric grass trimmer can be adjusted in length to match your height. With its handy telescopic design, the lawn trimmer can be adjusted from 35.4" to 49.2" long without a hassles.
The cordless trimmer comes with multiple different blades where you could easily exchange or replace depending on the application. The blades are excellent for cutting thick bushes, weeds, branches and much more.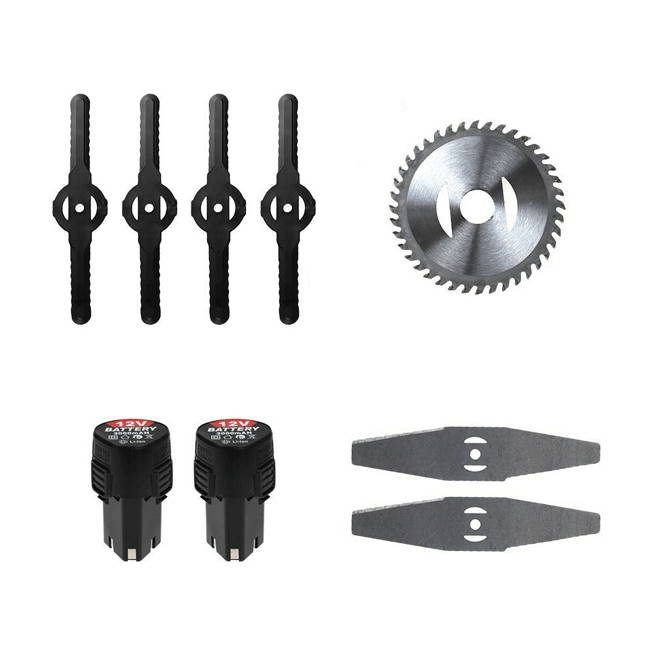 FREQUENTLY ASKED QUESTIONS
Are the batteries rechargeable and included with the trimmer?
A: Yes, the unit comes with 2 batteries.
Does this require any assembly?
A: No, it comes assembled.
How long does it take to charge the rechargeable batteries?
A: 120 minutes per battery.
Does it come with any warranty?
A: This product is back by a 30-day money back guarantee and a 1 year manufacture warranty. In addition, you may also purchase our extended warranty for greater coverage.