The miniature design allows you to move the pool anywhere at home.
The billiard table comes with everything you need to start playing.
Gift this to your friends and help them improve the billiards pool skills.
Stretching 48" in length, the small pool table is great for both children and adults to play on. The billiards table is small in design and can be positioned anywhere in your home, making to extremely convenient to play whenever.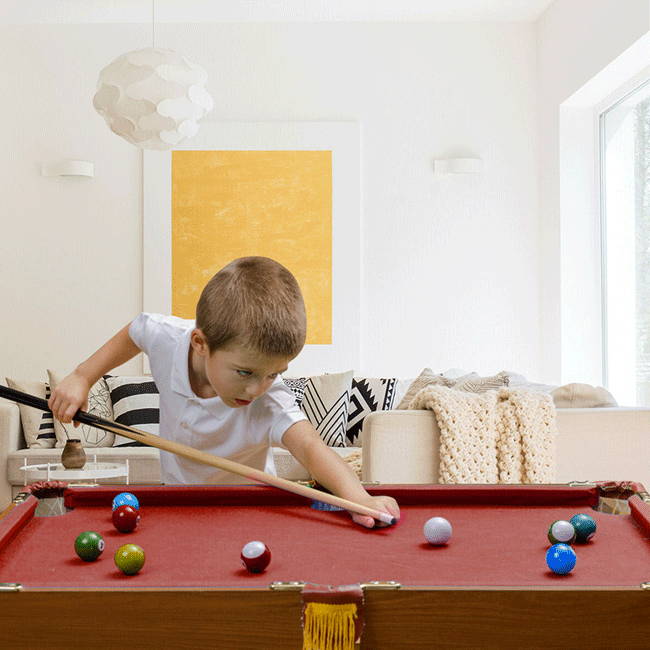 Unlike traditional pool tables, ours is durable, stable and is constructed using high-quality material that enables it to last for several years to come without needing to purchase new balls or a new table.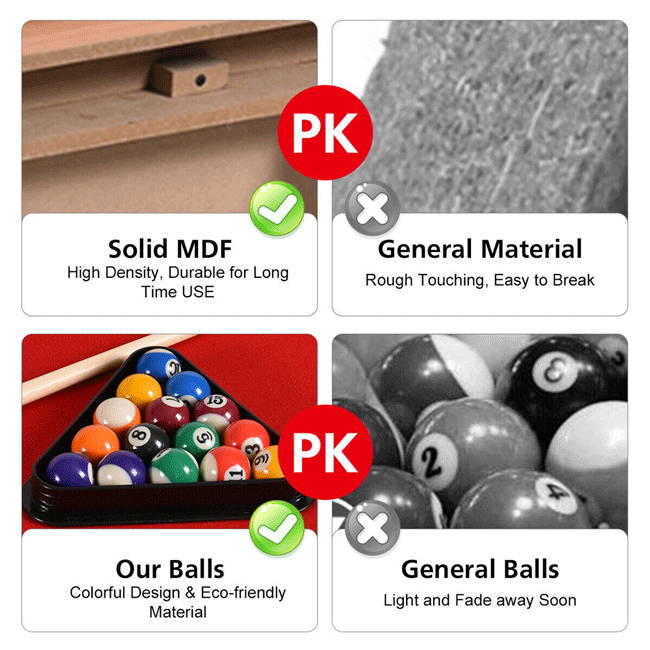 FREQUENTLY ASKED QUESTIONS
Could the legs on this small billiards table fold up?
A: No, they do not fold up
Does this require any assembly?
A: No, it comes assembled.
How big are the balls that are included this table?
A: About the size of golf balls.
Does it come with any warranty?
A: This product is back by a 30-day money back guarantee and a 1 year manufacture warranty. In addition, you may also purchase our extended warranty for greater coverage.