The compact design makes it suitable for use anywhere indoors.
The mini AC comes fully assembled with everything you need.
Gift this to friends and help them stay nice & cool all summer long.
Standing tall above the ground, this luxurious portable stand alone air conditioner can be placed anywhere in your home or office. It is lightweight and features 4 caster wheels that allow you to move it between rooms without any hassles.
This air cooler operates in the absence of a compressor and uses the combination of ice and water to keep your surroundings nice and cool. This design greatly reduces your overall maintenance costs and is easy to setup.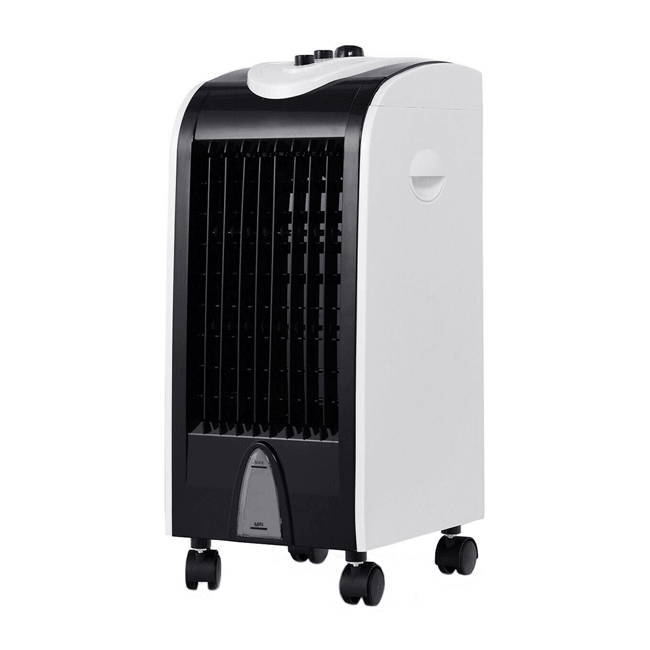 When turned on, this portable AC unit is extremely quiet, making it complete noticeable. It features a turning knob that allows you to choose between 3 different wind speeds. This way, you can enjoy optimum comfort anywhere and at anytime.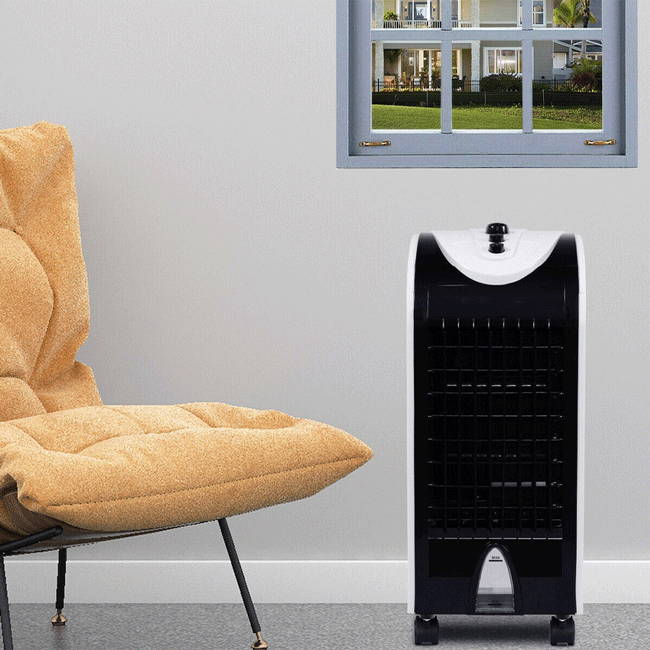 FREQUENTLY ASKED QUESTIONS
Is an exhaust duct or any installation required?
A: No, it does not require an external duct or any installation work.
Does this require any assembly?
A: Yes, minor assembly is required.
Will I need to fill it with freon for it to stay cool?
A: No, this unit uses a combination of ice and water to stay cool.
Does it come with any warranty?
A: This product is back by a 30-day money back guarantee and a 1 year manufacture warranty. In addition, you may also purchase our extended warranty for greater coverage.