This compact air cooler is engineered and designed for use at home or in the office.
The mini AC comes fully assembled with everything you need to get started.
Gift this to friends and family and help them stay nice & cool all summer long.
Standing tall above the ground, this luxurious portable air conditioner can be placed anywhere in your home or office. It is lightweight and features 4 caster wheels that allow you to move it between rooms without any hassles.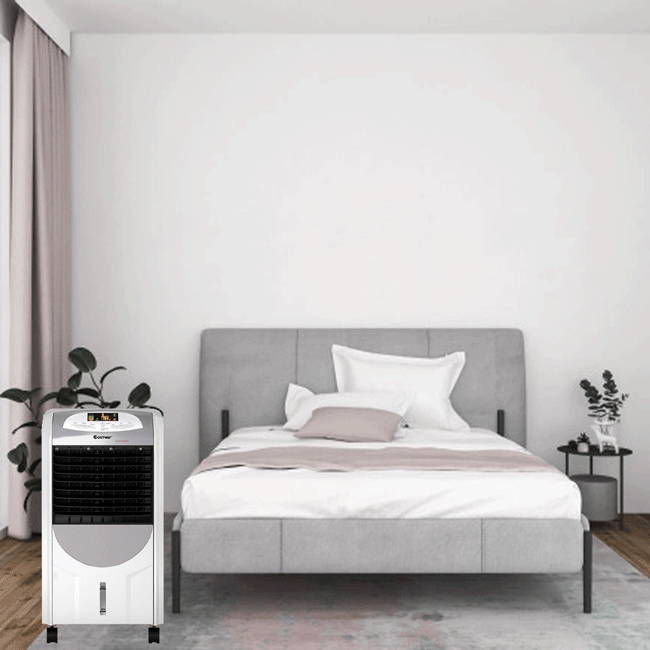 The portable AC unit comes with a remote controller that allows you to control all the cooler's power, timer and air flow from anywhere in the room, offering you a fresher and more comfortable environment to work and sleep in.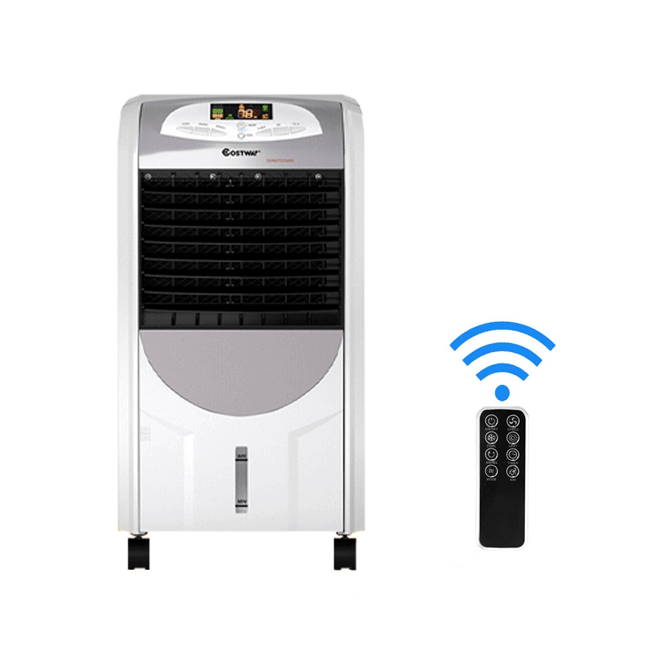 FREQUENTLY ASKED QUESTIONS
Is an exhaust duct or any installation required?
A: No, it does not require an external duct or any installation work.
Does this require any assembly?
A: No, it comes assembled.
What are the five different features of this unit?
A: Air Cooler, Heater, Humidifier, Fan and Air Purifier.
Does it come with any warranty?
A: SAKSBY offers a 30-day money back guarantee on all products sold on SAKSBY.com. In addition, you may purchase our extended warranty.