The narrow design makes it great for placement at home or the office.
Enjoy maximum security without assembly out of the box.
Gift this gun cabinet to someone you love and secured their firearms.
Standing tall above the ground, this gun steel box features multiple unlock options, making it extremely easy for individuals wanting to access the safe via a keypad or keys to lock up their expensive firearms and accessories.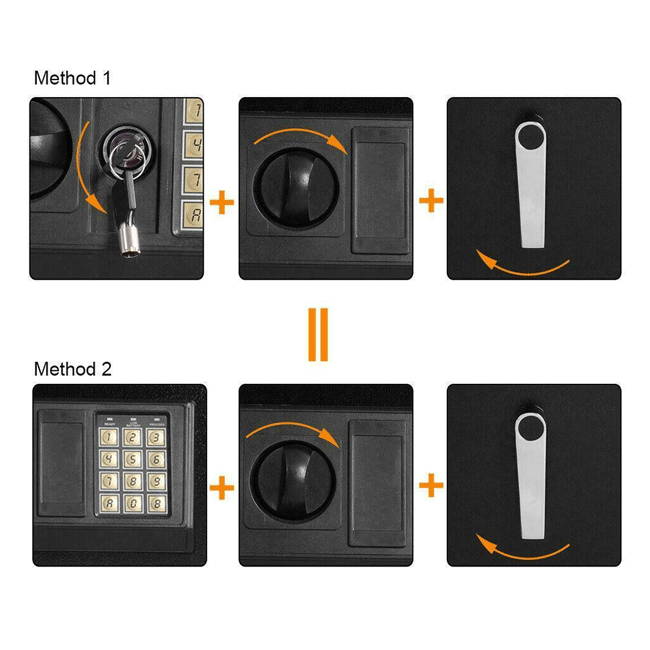 Unlick traditional gun safes, this one can fit up to 5 rifles or shotguns and is equipped with a secure top shelf that allows you to store bullets, handguns and other expensive equipment that requires additional security.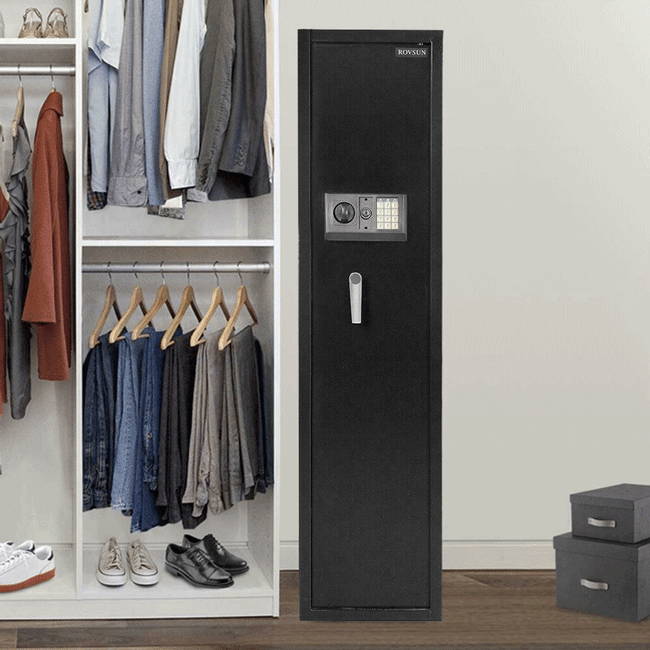 The sturdy key lock keeps all your belongings secure at all times so you can rest assured that your firearms will be kept away from children and prevent unauthorized access. Each pair of key is uniquely made and cannot be duplicated.
FREQUENTLY ASKED QUESTIONS
Does the shelf offer adequate handgun storage?
A: Yes, it is enough to hold a handgun and a few magazines.
Does this require any assembly?
A: No, it comes assembled.
How many rifles can this gun safe hold at once?
A: It can hold a maximum of 5 rifles.
Does it come with any warranty?
A: SAKSBY offers a 30-day money back guarantee on all products sold on SAKSBY.com. In addition, you may purchase our extended warranty.