Its small design makes it suitable for both home & outdoors use.
The steer post driver requires little assembly and no extra tools.
Gift this driver to someone who needs a hand fencing their property.
The pile post driver comes with two different sizes of mount heads that makes it suitable for T-Post, Y-Post and ground rods. Moreover, it can the used in the garden, for geophysical exploration, construction and much more.
The pile hammer comes with all the necessary components that you need to start pounding. Simply fill up the tank with gas, fit an attachment to the fence post driver and power it up by pulling on the handle.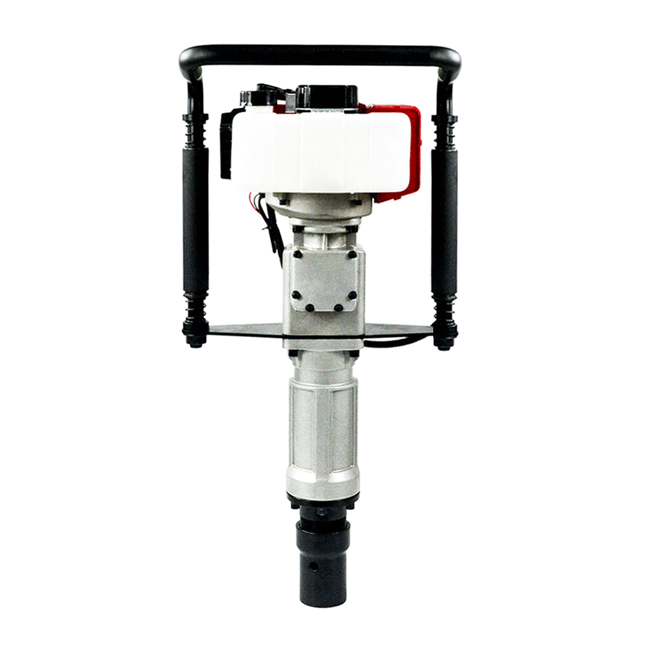 FREQUENTLY ASKED QUESTIONS
What kind of fuel does this post driver use?
A: Mixed oil (25 Gasoline: 1 Motor Oil).
Does this require any assembly?
A: Yes, minor assembly is required.
What sizes of mount heads does it come with?
Does it come with any warranty?
A: This product is back by a 30-day money back guarantee and a 1 year manufacture warranty. In addition, you may also purchase our extended warranty for greater coverage.