Enjoy swimming anywhere at home or at the beach at anytime.
Have it setup in minutes and let your loves ones play all day long.
Gift this to your kids and help them stay cool all summer long.
Whether you want to splash around in the adult inflatable pool and pretend that you're a dolphin or have your kids and pet in, this blow up kiddie pool has enough room to hold all of them at once.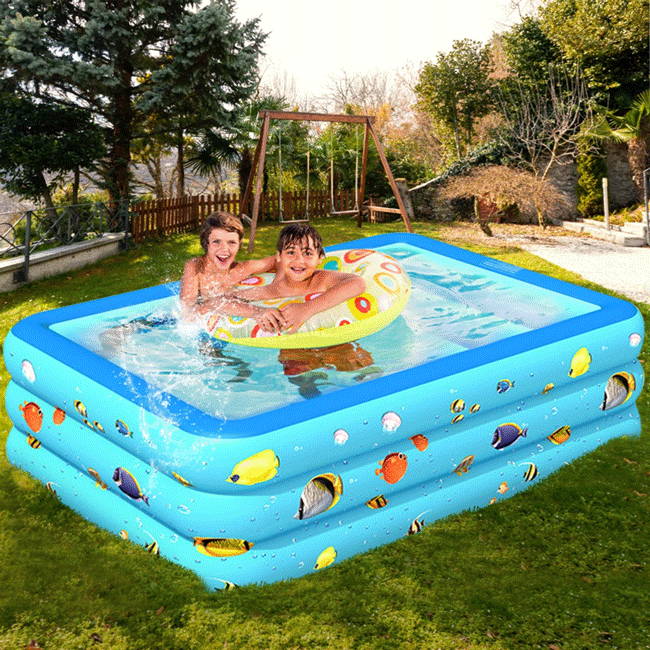 This large inflatable pool takes only a few minutes to inflate and can be deflated quickly as well. The entire process is easy and simple and can be achieved with the use of an electric or foot pump.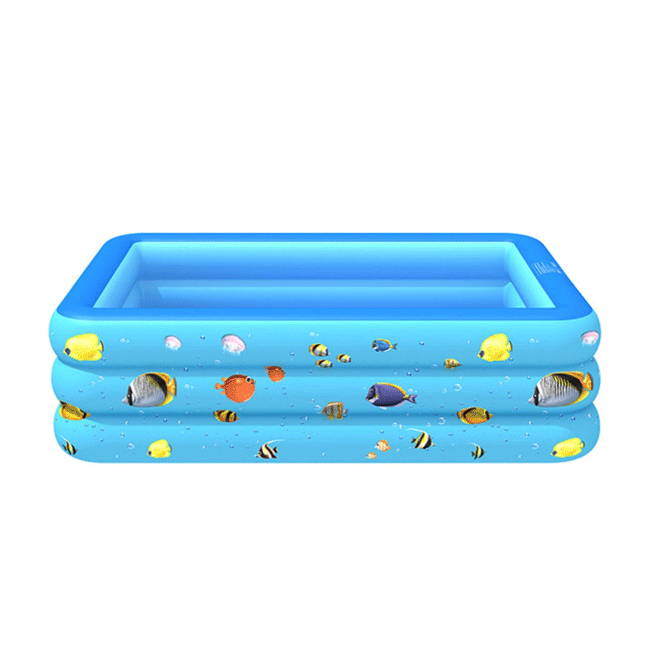 This is one of the best inflatable pools I've ever had. It is super durable, so I have no worries of it lasting a long time!
Jennifer H.

We cannot say enough how much we love this pool! It is large enough for me and my grand kids to play in.
Cathy M.
I like everything about this pool. It's a different class of quality than the pools I've had in the past. Totally worth it.
Eileen B.
FREQUENTLY ASKED QUESTIONS
Does the water need to be cleaned regularly?
A: We recommend replacing the water every 2-3 days.
Is the pump required to fill it up?
A: Yes, an air pump would need to be purchased separately.
How many people could fit in it comfortably?
A: It can hold between 3-4 adults.
Does it come with any warranty?
A: SAKSBY offers a 30-day money back guarantee on all products sold on SAKSBY.com.