Weighing only 9.6 kg, this stuffer is great for different occasions.
The sausage maker kit comes with everything you need to started.
Let your friends enjoy tasty sausages from anywhere & at any time.
The vertical design of this commercial meat press makes it mountable to most surfaces and the extra long rotating handle allows you to make sausages efficiently, effortlessly and without any hassles.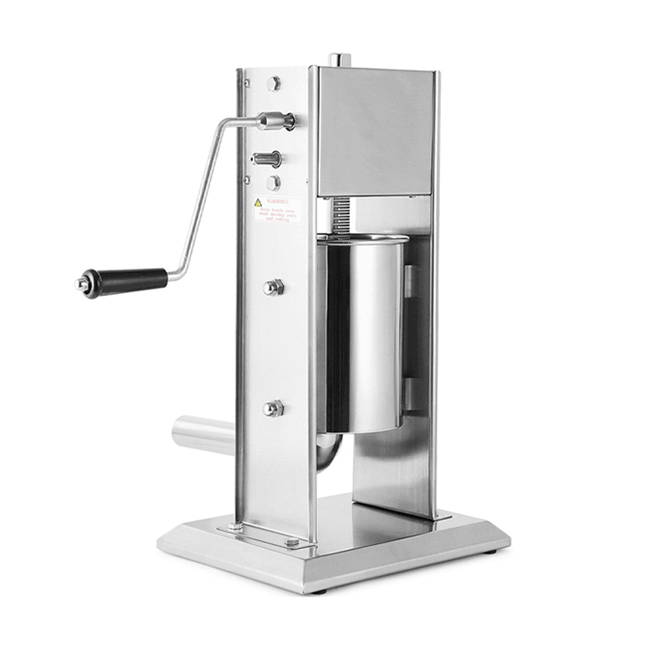 Use this manual vertical sausage stuffer to make delicious sausages, hot dogs, bratwurst, hot links and salamis and have full control of the type of meat that you want to include in your fillings.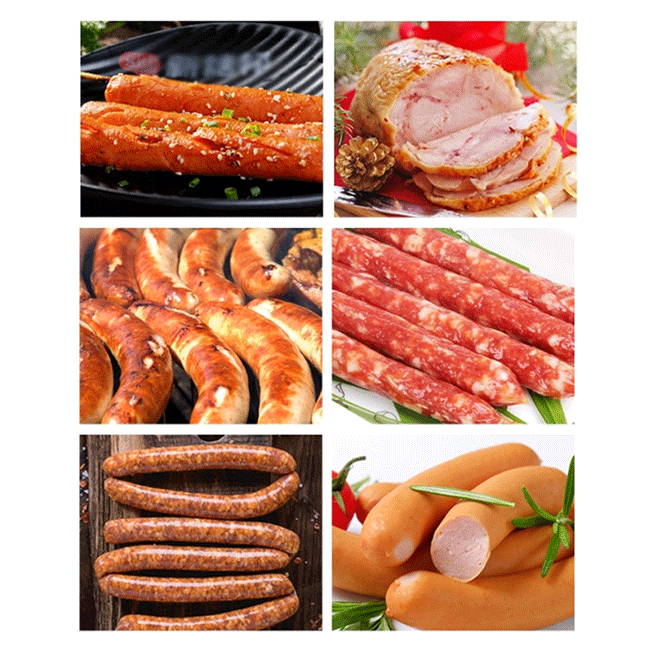 Enjoy 3L of interior spacing to store all your meat ingredients, making it easy to produce mass amount of sausages at any given time. This way, you will always have enough meat to serve your guests.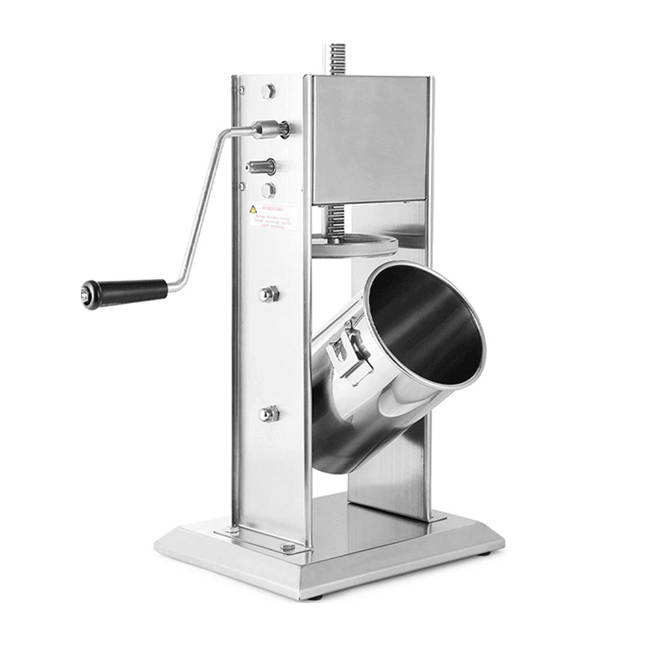 FREQUENTLY ASKED QUESTIONS
What size of filling nozzles does it include?
A: 0.63", 0.87", 0.98", 1.26", 1.50".
Does this require any assembly?
A: Yes, minor assembly is required.
What is this meat stuffer constructed with?
Does it come with any warranty?
A: SAKSBY offers a 30-day money back guarantee on all products sold on SAKSBY.com. In addition, you may purchase our extended warranty.