This slim Christmas tree completely stands out from other decors.
The 450 glowing LED lights create a soft and calming environment.
Gift this to your friends and enjoy and wish them a Merry Christmas.
Compared with other cheap plastic bases, this tree is reinforced with a iron stand that provides additional support and ensures good stability. The stand itself is foldable and features is wide enough to prevent tilting or falling.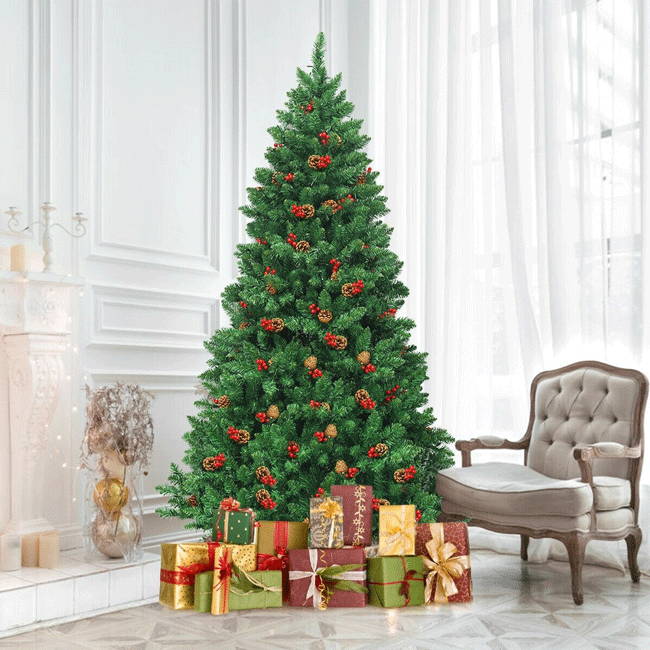 This fake Christmas tree contains 32 groups of pine cones and red berries, making it look colorful and less dull. It offers a more festive atmosphere and adds an extra touch of nature year-round.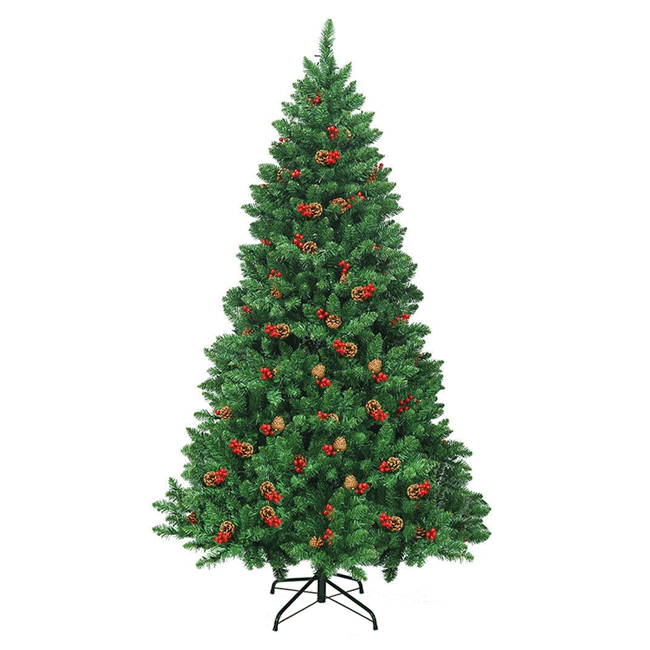 In just a few simple steps, this Christmas tree can be fully assembled with all the included components and shine brightly in any corner of your home. When it's time to pack up, disconnect the 2 sections and reuse it for next year.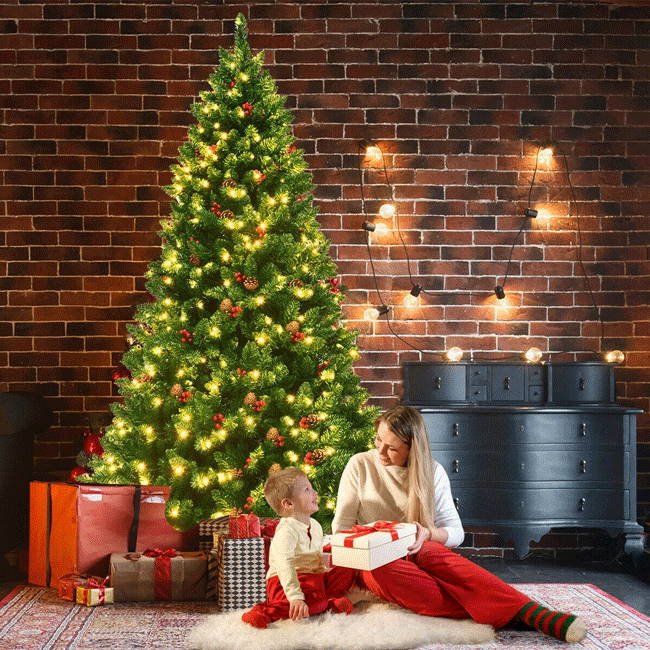 FREQUENTLY ASKED QUESTIONS
Does the slim tree come with LED lights?
A: No, only the tree itself is sold and non lights are included.
How many sections does it have?
A: The Christmas tree contains 2 separate sections.
What are the dimensions with the stand?
A: Yes, the 7.5' includes the stand.
Does it come with any warranty?
A: SAKSBY offers a 30-day money back guarantee on all products sold on SAKSBY.com.