Enjoy a cozy and comfortable place to sleep when you go camping.
It is crafted with ultra soft polyester material for extreme comfort.
Gift this to friends and enjoy together an adventurous camping trip.
This waterproof sleeping bag is easy to pack and unpack and comes with a travel-friendly carrying bag with extra holding straps which makes it extremely convenient to store and carry along when not in use.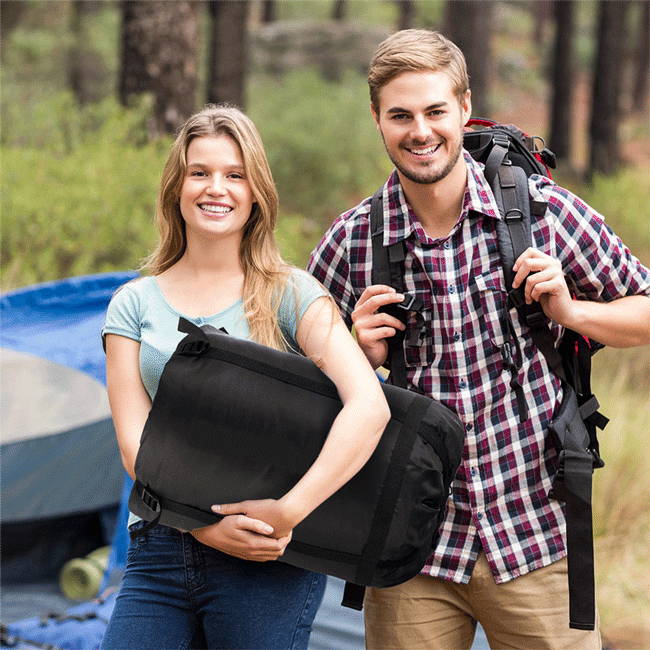 The multi-functional design, makes this hiking sleep bag good for situations when you require separate sleeping bags for friends and family. This way, you won't be force to sleep with someone that you are not close to.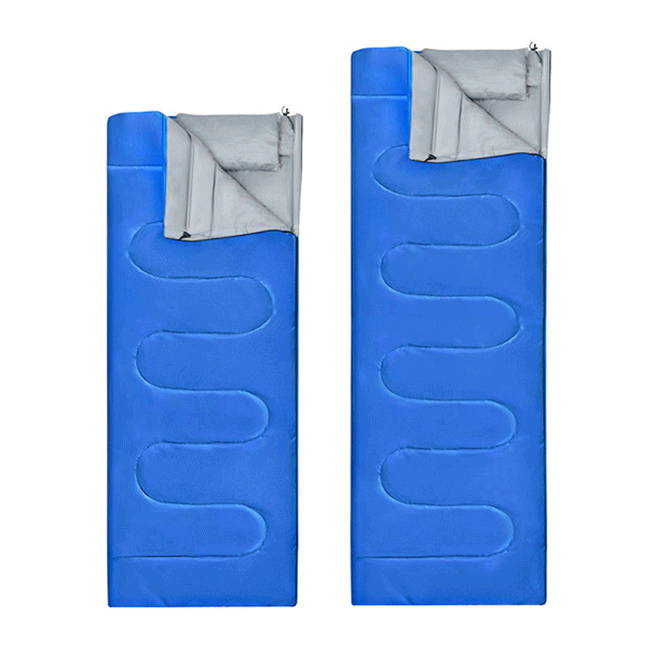 Weighing only 2.7 kg, this ultralight sleeping bag is suitable for different outdoor occasions and is engineered for near-freezing temperatures, making it warmer and cozier than traditional 2 person sleeping bags.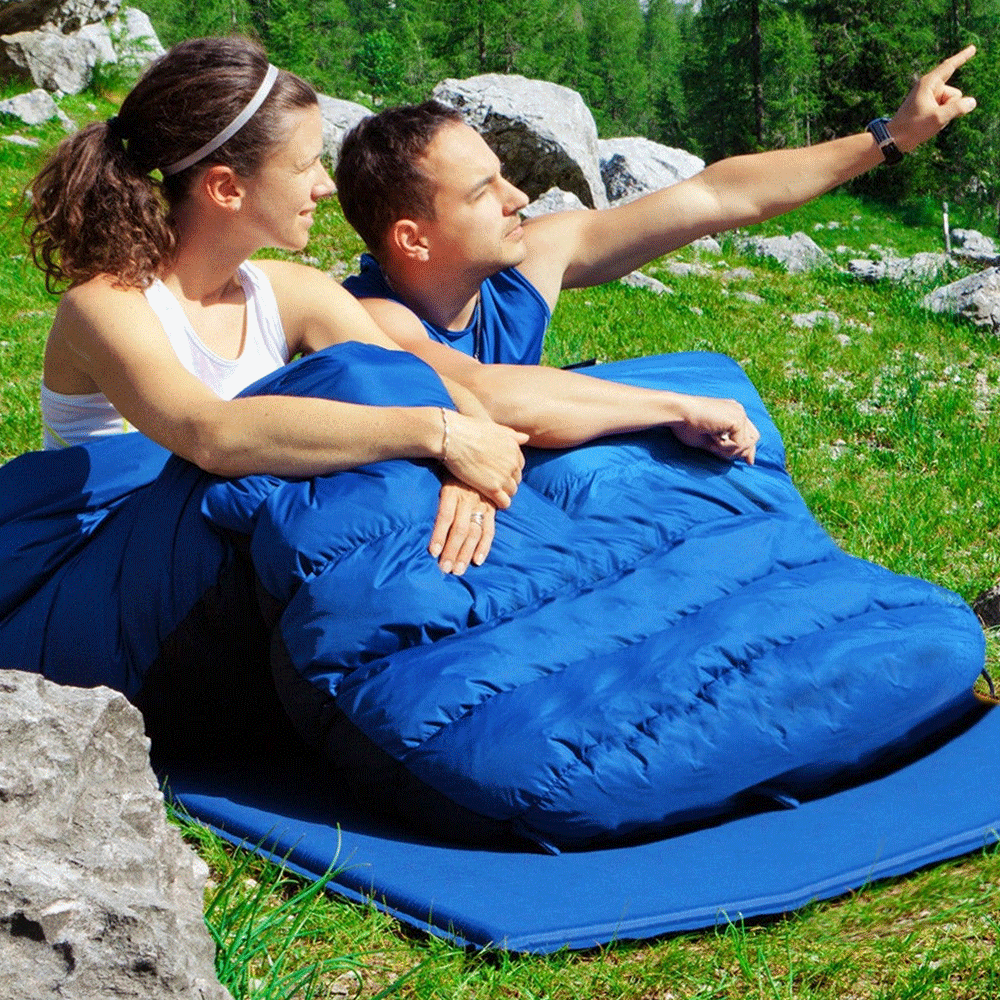 Impressive how comfortable this is. I used it for a few days then went into it without socks and it is so cozy and comfortable.
Megan J.

The sleeping bag came in perfect condition, their were no defects (I thoroughly checked it over). It is very lightweight.
Darren B.
We've had it for a few months now and have washed it a few times as well and it has held up great! High recommend!
Lisa F.
FREQUENTLY ASKED QUESTIONS
Does the sleeping bag come with the pillows?
A: Yes, it comes with 2 pillows.
What type of fabric is it made of?
How many people can this sleeping bag hold?
A: The sleeping bag is designed to hold 2 people.
Does it come with any warranty?
A: SAKSBY offers a 30-day money back guarantee on all products sold on SAKSBY.com.