The compact design allows you to put it in your car and take it anywhere.
The boat comes pre-assembled and requires zero assembly work.
Gift this boat to your friends and enjoy together the fun of water rafting.
Featuring an ultra think bottom, this inflatable fishing boat is capable of withstanding large waves and sharp objects that may appear at the bottom of lakes, rivers or streams, ensuring that you and your loved ones remain safe at all times.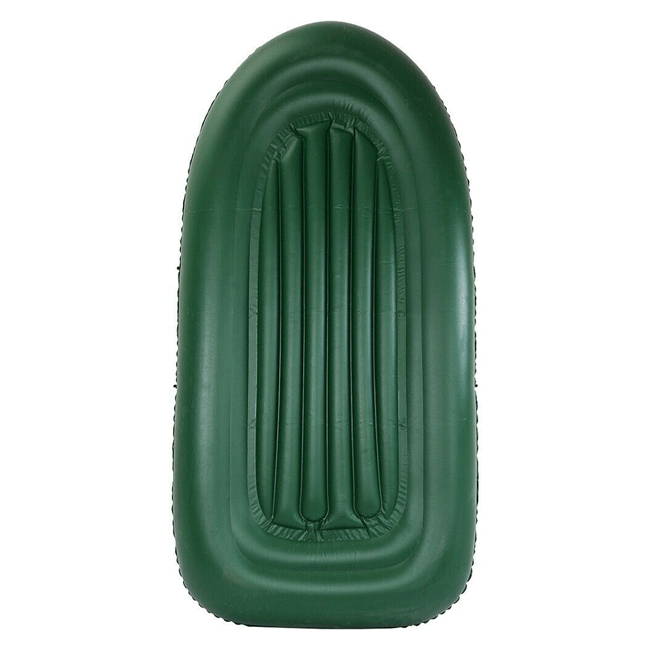 Unlike traditional inflatable dinghy boats, this one can has a staggering weight capacity of 700 pounds, making it suitable for you, your friends and your family to travel and have fun together without needing to separate.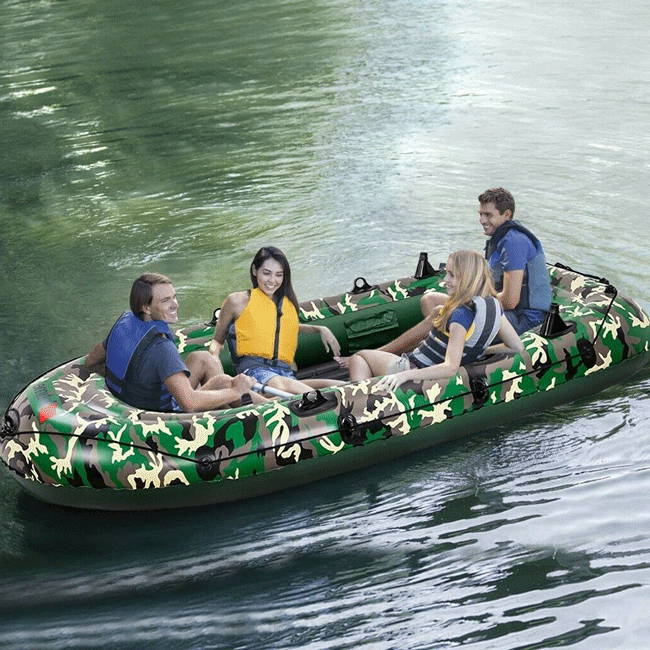 This inflatable row boat comes with everything you need to start rowing in minutes. It is equipped with a foot pump that allows you to inflate and deflate it by yourself, in case you would like to relax on the water by yourself.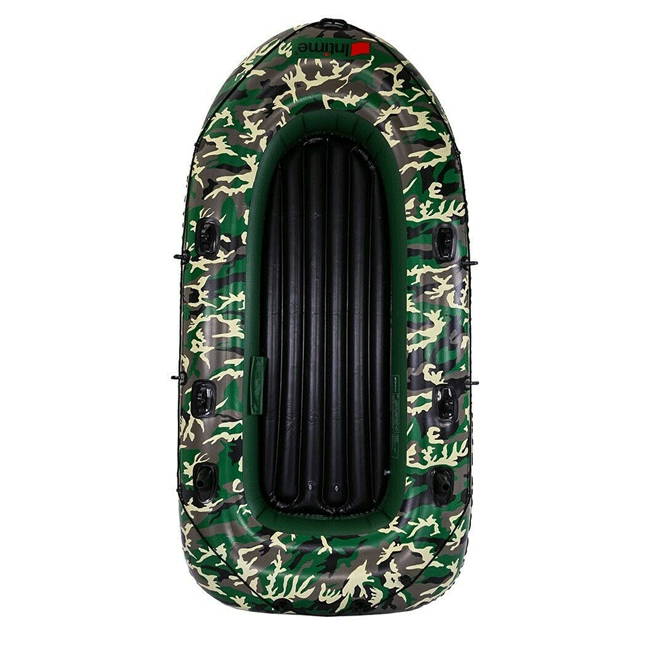 FREQUENTLY ASKED QUESTIONS
What is the boat's maximum weight capacity?
A: Up to 318 kg or 700 lbs.
Does the raft come with a pump?
A: Yes, it comes with a foot pump.
Would I be able to connect a gas motor to it?
A: No, it is designed for paddle use only.
Does it come with any warranty?
A: This product is back by a 30-day money back guarantee and a 1 year manufacture warranty. In addition, you may also purchase our extended warranty for greater coverage.