The washer is suitable for apartments and requires zero hookups.
The washer dryer comes assembled and has everything you need.
Gift this mini washing machine share the beauty of clean clothes.
This lightweight portable washer and dryer combo can wash and dry clothes simultaneously, thereby, saving you time and making the entire laundry process more efficient. Simply put in your clothes, set the timer and let your cloths look new again.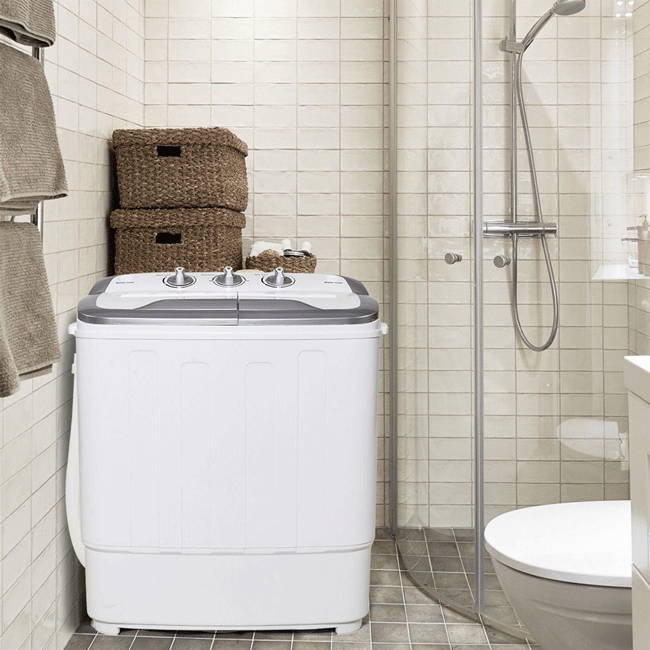 The operation of this mini apartment size washing machine is extremely easy and allows you to customize your own washing and drying preferences. Plus, the controls are non-digital, making it unlikely to break and last for years.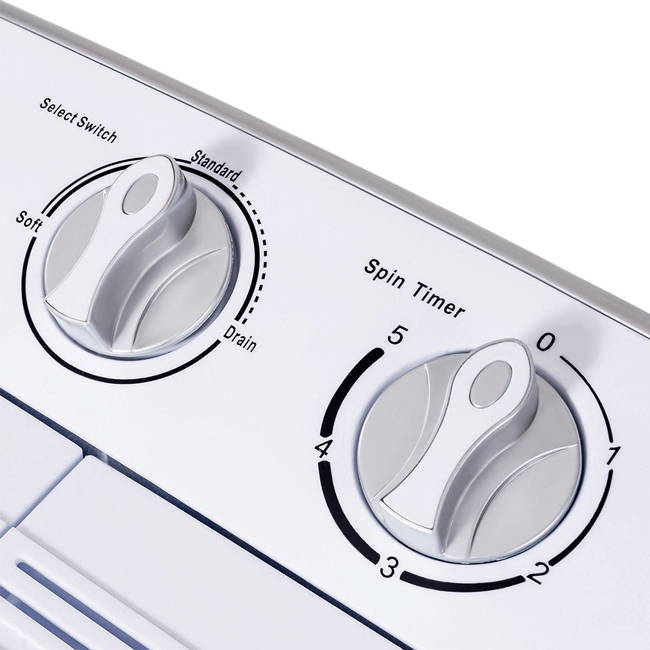 Keep your dirty clothes clean all the time and save the hassle from having to go to public facilities to wash your clothes. This mini washing machine features a built-in gravity drain and drainage tube to allows you to easily drain out the dirty water.
FREQUENTLY ASKED QUESTIONS
How many pounds of clothing would fit in the washer?
A: The washer capacity is 8.0 lbs and the dryer capacity is 5.0 lbs.
Does this require any assembly?
A: No, it comes assembled
Is a pump required to drain the water out of the unit?
A: No, it uses gravity to drain the water.
Does it come with any warranty?
A: This product is back by a 30-day money back guarantee and a 1 year manufacture warranty. In addition, you may also purchase our extended warranty for greater coverage.