This slim Christmas tree completely standout from other decors.
The slim design is easy to position anywhere around your home.
Gift this to your friends and enjoy and wish them a Merry Christmas.
Designed with white top branches, this snow pencil tree is an attractive addition to your indoor and outdoor decorations. It features a luscious green color the emulates fresh pine, except it will never break down.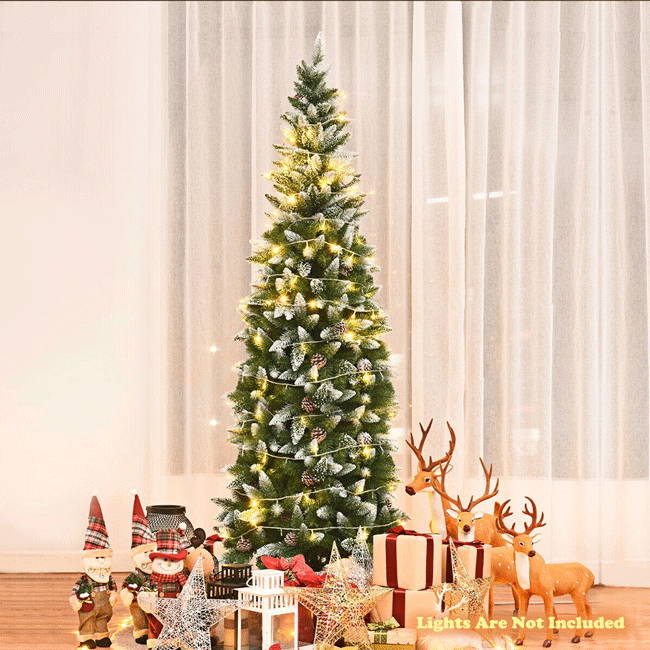 Equipped with a sturdy iron stand, this pencil Christmas tree is stable and durable for a long lifespan. Compared with cheap plastic stand, the metal stand will provide greater support and balance, keeping it stand for years to come.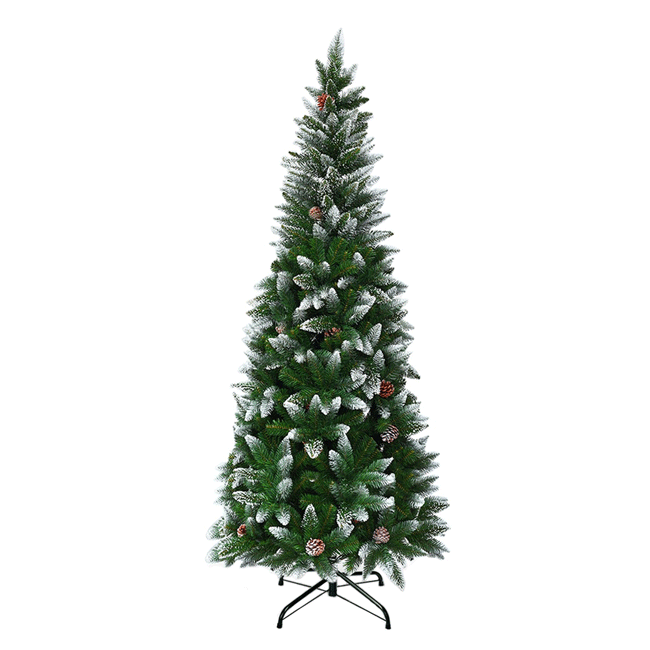 In just a few simple steps, this Christmas tree can be fully assembled with all the included components and shine brightly in any corner of your home. When it's time to pack up, disconnect the 2 sections and reuse it for next year.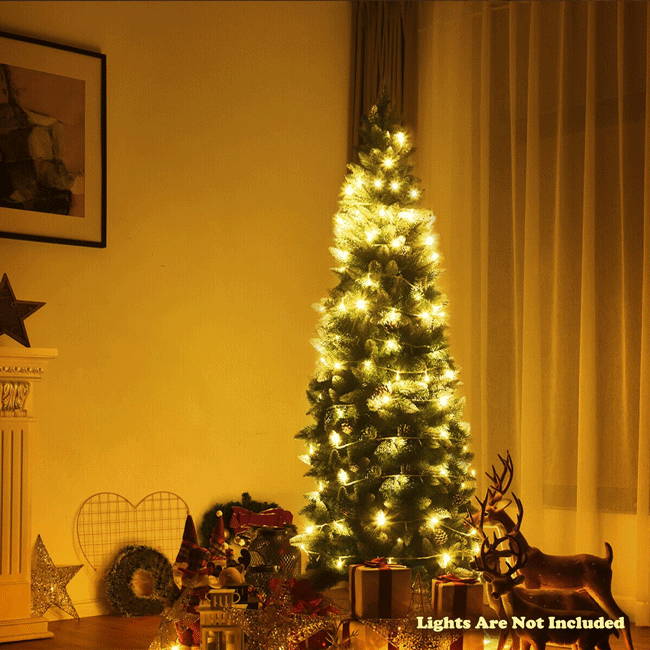 FREQUENTLY ASKED QUESTIONS
Does the slim tree come with LED lights?
A: No, only the tree itself is sold and non lights are included.
How many sections does it have?
A: The Christmas tree contains 2 separate sections.
What are the dimensions with the stand?
A: Yes, the 7.5' includes the stand.
Does it come with any warranty?
A: SAKSBY offers a 30-day money back guarantee on all products sold on SAKSBY.com.