Use this island table anywhere at home or in your office's pantry.
The mobile kitchen island is easy to assemble and setup in minutes.
Gift this kitchen island to someone who needs more storage space.
Unlike tradition kitchen carts, this wheelable kitchen island is equipped with several storage drawers, shelves and baskets to store your kitchen supplies. The multi-functional handle can be used as both a push handle or a towel hanger.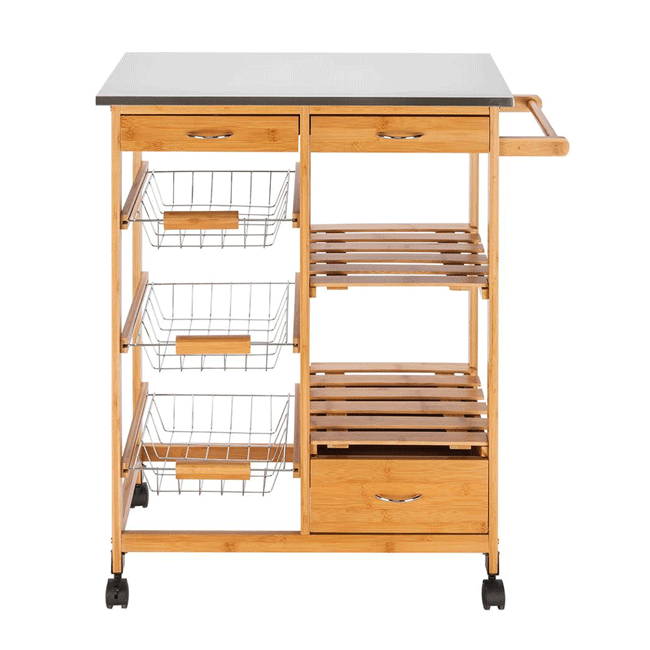 The combination of stainless steel, bamboo and wood makes this kitchen cart capable of holding excessive amount of household items without any problems. Plus, it has wheels so you can move it anywhere at anytime.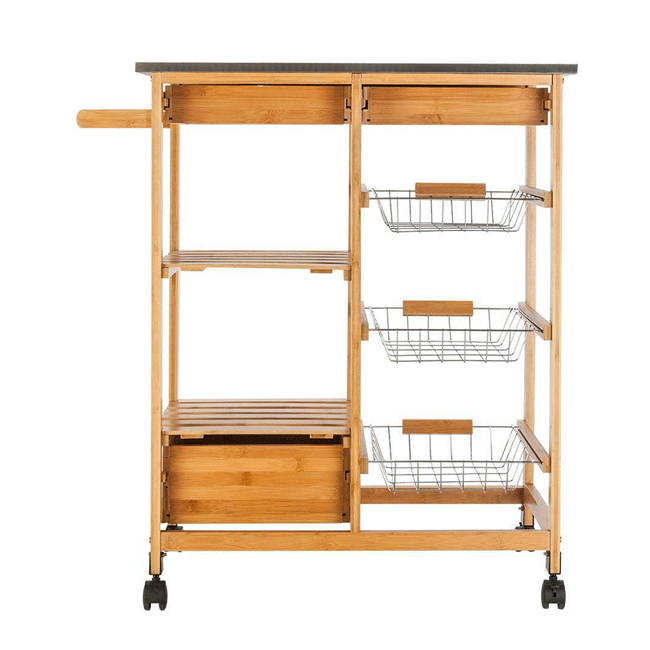 FREQUENTLY ASKED QUESTIONS
How long does it take to assemble this cart?
A: It should take no longer than 30 minutes as it includes all the required instructions.
Does this require any assembly?
A: Yes, assembly is required.
Can it be setup without the wheels installed?
A: Yes, the wheels can be removed.
Does it come with any warranty?
A: This product is back by a 30-day money back guarantee. In addition, you may also purchase our extended warranty for greater coverage.