Weighing only 2.6 kg, this tomato slicer perfect for both home and commercial use.
This veggie dicer contains no electronic components making it extremely reliable.
Gift this veggie chopper and help your friends & family save time in their meal preparations.
Assembled with a one-time die-cast aluminum alloy frame, this large capacity food chopper is long-lasting and is capable of slicing your food into 1/4" pieces in a timely manner and without wasting any food.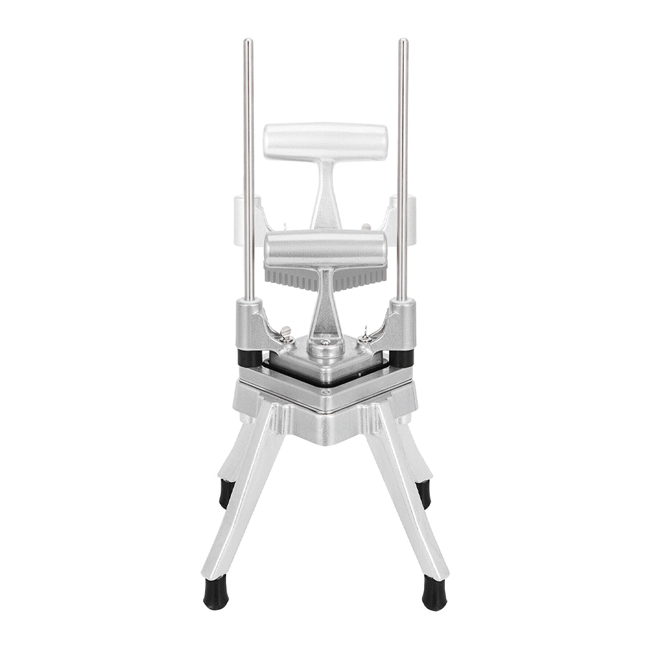 This commercial graded vegetable chopper can be used to cut a variety of different vegetables and fruits such as cucumbers, potatoes, onions, mushrooms, apples, pears and much more.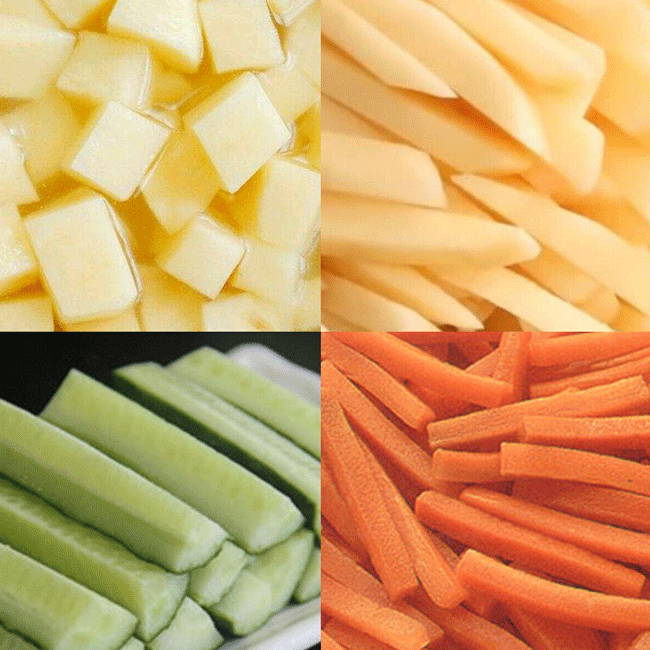 This unique design of this onion slicer makes operating it extremely easy. Simply load the fruits or vegetables onto the blade assembly, push down the ergonomic handle and let the food slices will come out from the bottom.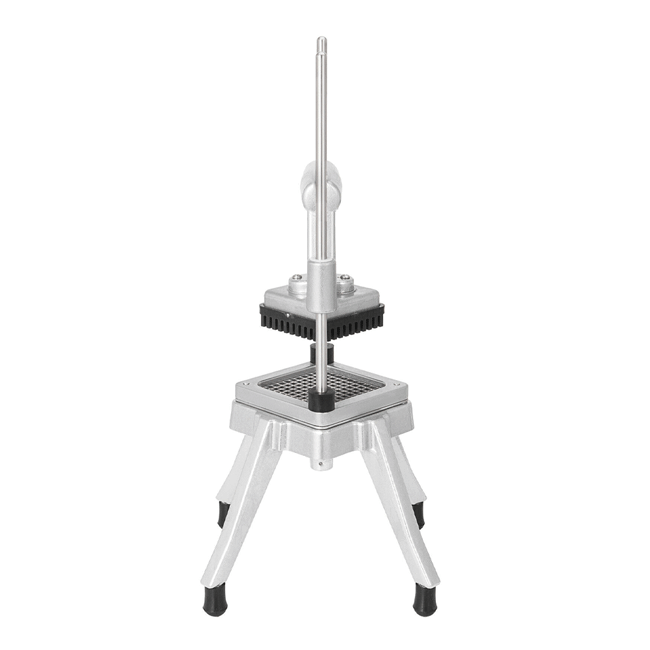 I love this. I done cut over 200lb of onions with this in the last few weeks. Fast and easy to use.
Chad K.
Great piece of equipment for the kitchen. It is totally worth the money, it will save you time and tears.
Javier F.

I need to dice about 40lbs of potatoes every morning, this is going to make life so much easier!
Lisa K.

FREQUENTLY ASKED QUESTIONS
Will this slide on the table when being used?
A: No, the four rubber legs prevent it from sliding.
Can the blade be replaced?
A: No, the blade is built into the slicer.
How big is the cutting surface of this slicer?
Does it come with any of warranty?

A: SAKSBY.com offers a 30-day moneyback guarantee on all products sold.