The compact design allows you to carry the massager wherever you go.
Enhances your blood circulation and promotes muscles relaxation.
Gift this to your friends and help them sooth out their sore muscles.
Equipped with a rechargeable lithium battery, the deep muscle massager is capable of operating up to 8 hours on a single charge. This way, you could use it at the gym, office or even in your car without needing to recharge.
The high-resolution LED display not only provides you with information regarding the battery level and the gear that you're on, but it also allows you to manually adjust the pressure that is being applied.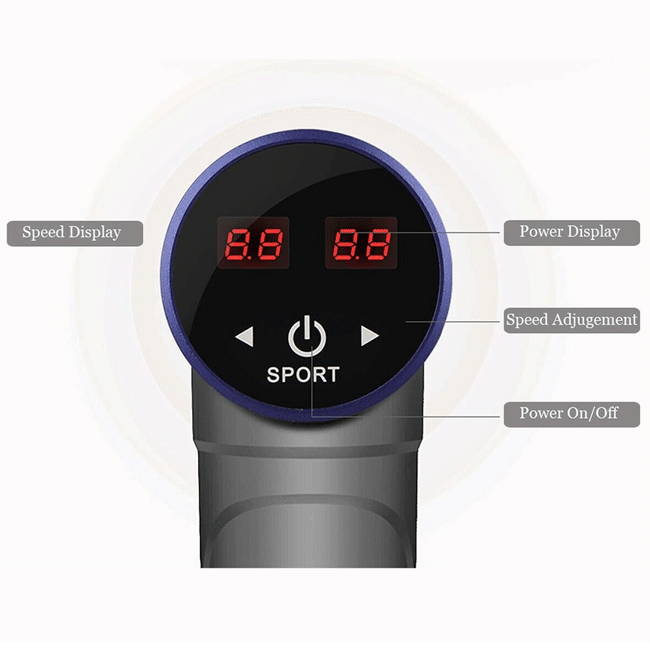 This body massager gun is capable of relieving muscle stiffness and soreness, muscle awakening, fascia relaxation and much more. The multiple heads allow you to massage different muscle groups simultaneously.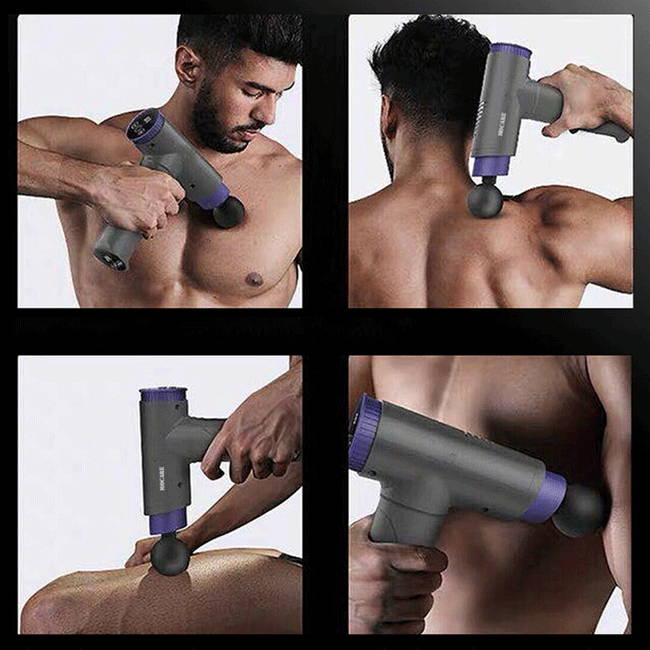 Featuring four different massage heads, the professional massage gun enables you to perform a full body massage without leaving your house, car or office. Simply, put on the proper head and began massaging on the go.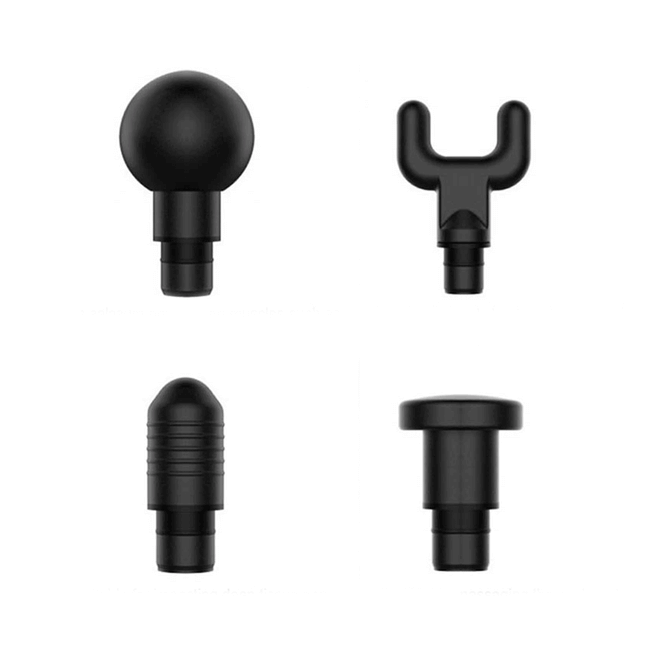 FREQUENTLY ASKED QUESTIONS
What is this battery operated massage gun good for?
A: Relieving muscle stiffness and soreness, Muscle awakening, Fascia Relaxation, Decompose Lactic Acid, thereby, promote faster recovery.
Does this require any assembly?
A: No, it comes assembled.
How many different heads does the gun come with?
A: It comes with 4 massage heads.
Does it come with any warranty?
A: This product is back by a 30-day money back guarantee and a 1 year manufacture warranty. In addition, you may also purchase our extended warranty for greater coverage.